Acclaimed Polar Bear Researcher Suspended Over ?Integrity Issues?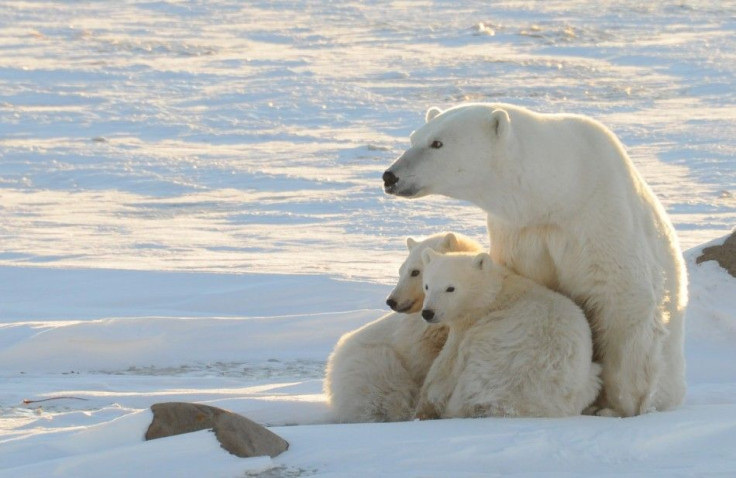 Charles Monnett, the leading climate scientist whose work was featured in Al Gore's Oscar-winning climate change documentary "An Inconvenient Truth," has been suspended, possibly over the inaccuracy of his much-publicized observations.
Monnet, who manages nearly $50 million worth of climate research on Artic wildlife and ecology, was informed on July 18 that he was being put on leave pending an investigation into "integrity issues," according to a letter posted online by advocacy group Public Employees for Environmental Responsibility (PEER).
The group, which filed an official complaint on Monnett's behalf on Thursday, is questioning the suspension of the man who has galvanized the global warming movement.
PEER argues:
"Dr. Charles Monnett, PhD, a wildlife biologist with the U.S. Bureau of Ocean Energy Management, Regulation and Enforcement (BOEM), coordinates a significant portion of all BOEM extramural research and a majority of BOEM research on Arctic wildlife and ecology. The Interior Inspector General (IG) is apparently investigating a 2006 note authored by Dr. Monnett and a colleague published in the peer-reviewed journal Polar Biology which reported sightings of drowned polar bears in open waters following a storm. This seven-page paper, which had undergone internal peer review, management review and outside peer review coordinated by journal editors, galvanized scientific and public appreciation for the profound effects that climate change may already be having in the Arctic."
The group alleges that the Interior Department is violating its own rules and regulations, and the ongoing investigation seems intended merely to disrupt Monnett's body of scientific work.
The complaints against the Anchorage, Alaska-based scientist remain unclear, as does the connection to his seven-page 2006 paper on polar bear drowning, despite a months-long investigation.
According to Jeff Ruch, PEER's executive director, BOEMRE has barred Monnett from talking to reporters, and calls to his office and home were not answered.
"You have to wonder: this is the guy in charge of all the science in the Arctic and he is being suspended just now as an arm of the interior department is getting ready to make its decision on offshore drilling in the Arctic seas," said Ruch. "This is a cautionary tale with a deeply chilling message for any federal scientist who dares to publish groundbreaking research on conditions in the Arctic."
Dr. Monnett and a co-author, Jeffrey Gleason, prepared the seven-page observational report for the peer-reviewed journal Polar Biology after spotting four dead polar bears during an aerial survey of bowhead whales in the Beaufort Sea in 2004. As word of the sightings spread, images of drowned polar bears became a staple for activists who warned that global warming and the retreat of sea ice were threatening the bears' survival.
In their peer-reviewed article, the scientists said that they were reporting, to the best of their knowledge, the first observations of polar bears floating dead offshore and presumably drowned while likely swimming long distances in open water. They wrote that while polar bears are strong swimmers, the long distances may exact a greater metabolic toll than standing or walking on ice in better weather.
They added that the findings "suggest that drowning-related deaths of polar bears may increase in the future if the observed trend of regression of pack ice and/or longer open water periods continues."
The paper quickly heightened public concern for the polar bear. Campaigners focused on the bears to push erstwhile President George W. Bush to act on climate change.
Finally, in May 2008, polar bears became the first species to be classified by the U.S. as threatened due to global warming.
© Copyright IBTimes 2023. All rights reserved.