Acting Navy Secretary Accuses Removed Captain Of 'Betrayal,' Being 'Stupid'
KEY POINTS
Acting Navy Sec. Modly accused removed captain of being "too naive or too stupid"
Modly also suggested Capt. Crozier has deliberately leaked his coronavirus memo
The USS Theodore Roosevelt currently has 173 crew who have tested positive
Thomas Modly, the acting secretary of the Navy, recently gave an address to the crew of the USS Theodore Roosevelt in which he accused the discharged captain of "betrayal of trust" and said he was "too naive or too stupid."
The aircraft carrier's captain, Brett Crozier, sent a memo to Navy leadership last week seeking help for his crew in the face of an "ongoing and accelerating" spread of the coronavirus on board. This was eventually leaked to the public, portraying a dire situation.
For those in President Donald Trump's administration, the revelation of this memo was likely seen as potentially undermining the White House's assertion at the time that the coronavirus pandemic would pass with relative ease.
"If he didn't think, in my opinion, that this information wasn't going to get out to the public, in this day and information age that we live in, then he was either A, too naive or too stupid to be a commanding officer of a ship like this," Modly said in his address to the aircraft carrier's crew on Monday, according to CNN.
Modly suggested the alternative was that Crozier had deliberately leaked the memo.
The acting Navy secretary went on to accuse Crozier of committing a "betrayal of trust, with me, with his chain of command." Modly's choice of words are particularly noteworthy as "betrayal" is an offense that could result in a naval court martial.
"I cannot control or attempt to change whatever anger you have with me for relieving your beloved [commanding officer]. I understand you may be angry with me for the rest of your lives," Modly added.
Crozier was particularly popular among his crew, receiving a loud and friendly farewell as he departed the ship last week.
An unnamed senior defense official was asked to comment by CNN on Modly's harsh words, but said they "don't know what to say."
A handful of top military leaders had lobbied Modly, albeit unsuccessfully, to refrain from removing Crozier from his post until after an investigation had been conducted and the ship had been evacuated.
Currently 173 members of the carrier's crew have tested positive for the coronavirus. Nearly 2,000 have been evacuated ashore in Guam, with an additional 700 planned to be removed.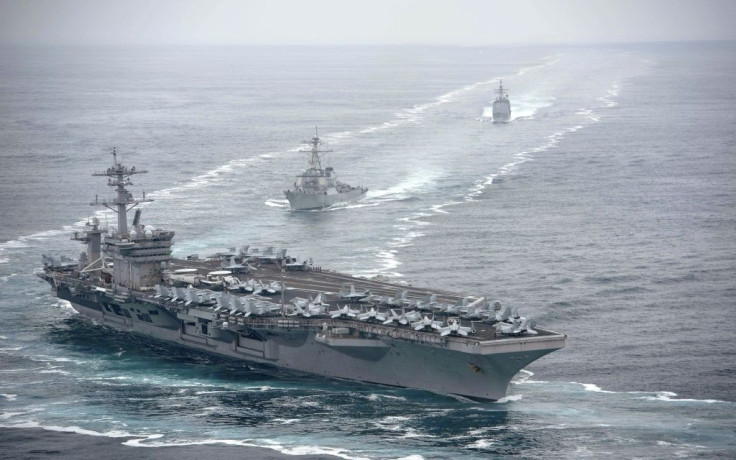 © Copyright IBTimes 2023. All rights reserved.