Addison Rae's Dad Monty Lopez Divorced Sheri Easterling, Reconciled With Younger Girlfriend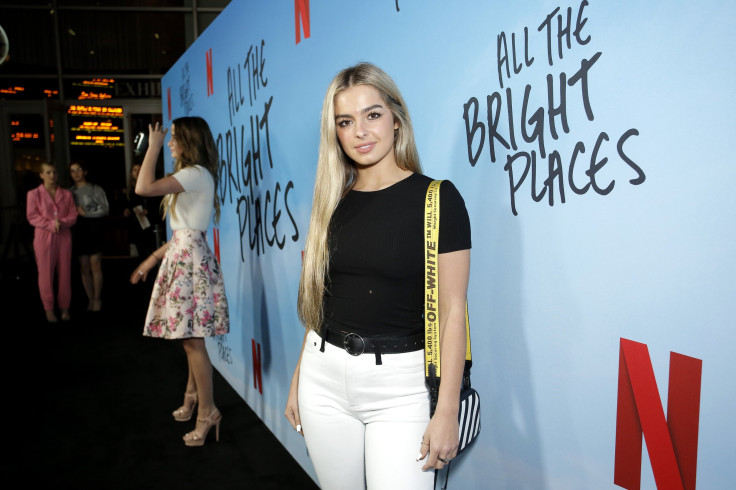 KEY POINTS
Addison Rae's father Monty Lopez claimed his divorce from Sheri Easterling was finalized "months ago"
Lopez said they had been separated for over two years and had been living apart before the divorce
Lopez got back together with Renée Ash, who went public with their affair earlier this year
Addison Rae's parents have finalized their divorce, her father claims.
The TikTok star's father, Monty Lopez, 46, gave an update on his marriage to her mother Sheri Easterling while speaking with Page Six via Zoom, claiming that he divorced his wife "a couple [of] months ago."
"Our divorce is finalized. What I can do from here on out, I can move forward," Lopez told the outlet in a joint interview with his girlfriend Renée Ash, 26, from his mom's house in his hometown of Lafayette, Louisiana.
"In Louisiana, it's real easy, it's a lot different. You have to figure, we've been separated for over two years now," he claimed. "When you go in front of the court system over here and you say, 'Hey, we've been separated for over two years, we've been living apart for a year and a half,' we've done our due diligence."
Lopez further claimed that he found closure with Easterling, 43, saying: "There's nothing else that needs to be done. We go in front of a judge, I sign it, she signs, and then we're on to the next step."
Easterling has not publicly addressed Lopez's claims, but a clerk confirmed to the outlet that a sealed case filed between the exes exists in the Lafayette Parrish court system.
Rae's parents got divorced when she was younger but went on to have an on-again, off-again relationship. They remarried in 2017.
In addition to the 22-year-old TikTok personality, Lopez and Easterling also share sons Enzo, 15, and Lucas, 9.
In July, Ash came forward with allegations that Lopez coerced her into an extended relationship under the guise that his marriage to Easterling was over when it was not.
"Unfortunately, he misled me on his marriage, he lied to me," the Los Angeles resident alleged to Page Six. "He told me that we were going to be together and have babies together."
At the time, Ash said Lopez had already introduced her to his mother and youngest brother, leaving her convinced that what they had was "something real."
"If anybody was hurting, it was me and his family. I am beyond sorry for that. I loved him and I believed him," she continued. "I am so sorry if anything I have said has hurt his family any more than he already has. And I am also sorry that he has hurt me so deeply that I believed we were in love."
Ash claimed that she had broken up with Lopez. The last straw was reportedly seeing footage on social media showing Lopez allegedly caressing another girl's backside during a party.
But Lopez and Ash got back together earlier this month after he begged her mother and close pals to help him reconnect with the brunette beauty.
"Honestly, I just don't want to miss an opportunity with someone that I really care about," Lopez told Page Six of their reconciliation. "So, I'm excited that we're talking again, I'm excited we're talking about moving in together, I'm excited ... to see the next step in this relationship."
Ash told the outlet that they were merely "trying" cohabitation in Los Angeles. She claimed that Lopez wants to propose to her but that she hopes to meet his immediate family first before accepting it.
"We're taking things slow," she added. "I would like to meet Sheri before meeting the kids, just so she's comfortable."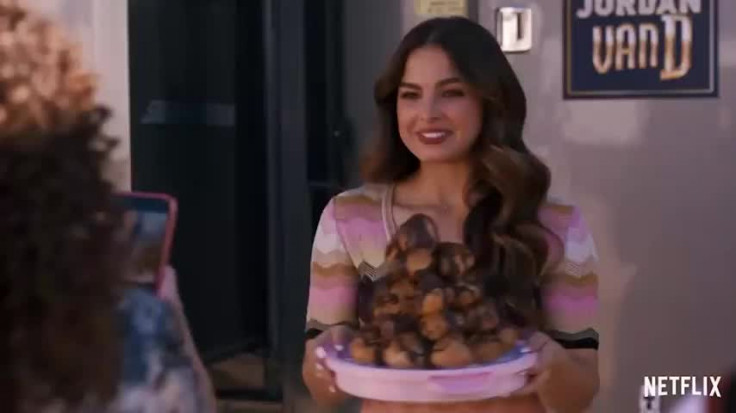 © Copyright IBTimes 2023. All rights reserved.
FOLLOW MORE IBT NEWS ON THE BELOW CHANNELS