Addison Rae Receives Backlash Over Adidas' Controversial Religious-Themed 'Holy Trinity' Bikini
KEY POINTS
Addison Rae got criticized for wearing Adidas' "Holy Trinity" bikini in a since-deleted Instagram post
Some netizens wondered where her team was and why they allowed her to share such a disrespectful photo
Other online users found the bikini fashionable, and some said the backlash should be directed at Adidas
Addison Rae raised several eyebrows after wearing Adidas' religious-themed "Holy Trinity" bikini.
In a since-deleted post on Instagram, the 21-year-old social media star rocked a white bikini printed with "Father" and "Son" on the triangle tops. She did not share a complete body reveal, but the bottom of the bikini read "Holy Spirit," People reported.
The skimpy two-piece is a collaboration with Adidas and can be purchased on the site Prayying.com for $100. The bikini is named "Holy Trinity."
Although Rae deleted the post immediately, TikTok user @hannahkosh managed to save the photo. She shared it with a brief recap of the issue. Several agreed that the controversial two-piece was "blasphemous."
"Why did they think this was ok to begin with," one commented. Another added, "In all seriousness. No one on her team was like 'hmm maybe this will upset people. Especially in today's world.'"
A third person wrote, "How did she not think 'oh maybe this is disrespectful.'"
"I'm atheist, but my mother is super catholic. She's okay with me not being religious, but I know this will be veryyyyy disrespectful to her," a fourth online user wrote.
"Where is her team?? Like no one thought this would possibly be offensive? Like they were like ya this is a great idea," another opined.
Meanwhile, some defended Rae because they felt she was being singled out from others wearing the same bikini. Others supported her by asking where to buy it because they loved it, too.
"It's funny to me how many people have worn this bikini, but she's the only one getting attacked," one wrote. "As a Catholic, who cares? It's a bathing suit, not my problem, I'd wear it too," one user commented.
Other netizens felt the backlash should be directed at Adidas, not Rae.
"[People] should be mad at Adidas," one suggested. Another asked, "Shouldn't Adidas also be receiving backlash?"
"Why do you gotta disrespect Christianity like that?" tweeted @DannyBee8801. "You don't disrespect any other religion, just Christianity? And why do you have to create it, @adidas? Not that I was ever a fan of Adidas (or Addison Rae for that matter), but I'll never buy anything from Adidas."
The TikToker's misstep came after she posted about a personal struggle amid her parents Sheri Easterling and Monty Lopez's split. The separation came amid allegations that Lopez had an affair with a 25-year-old influencer.
The "He's All That" star did not publicly comment on her parents' breakup, but her tweet seemingly pointed to their ongoing family drama.
"I've really been struggling to post and get out and do things but I love you all, and you mean so much more to me than I can ever express," she tweeted. "My life is forever changed thanks to all of the people who decided to care about me and support me. I love y'all <3 life is weird but worth it."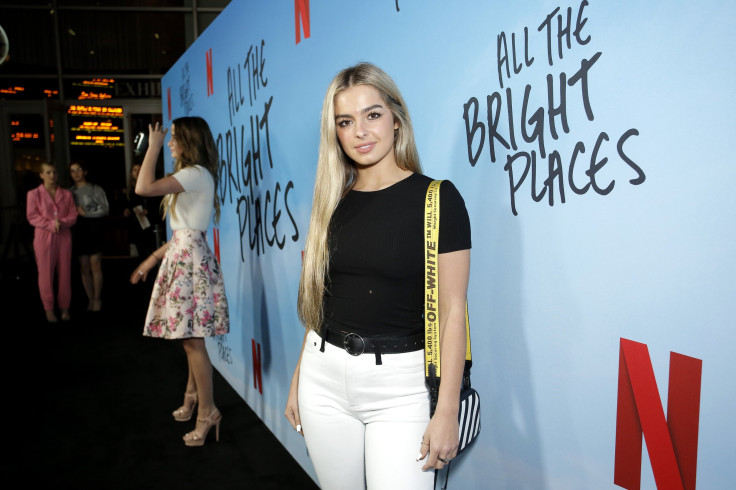 © Copyright IBTimes 2022. All rights reserved.
FOLLOW MORE IBT NEWS ON THE BELOW CHANNELS