Adnan Syed Update: Will Murder Conviction Be Overturned On 'New Evidence'?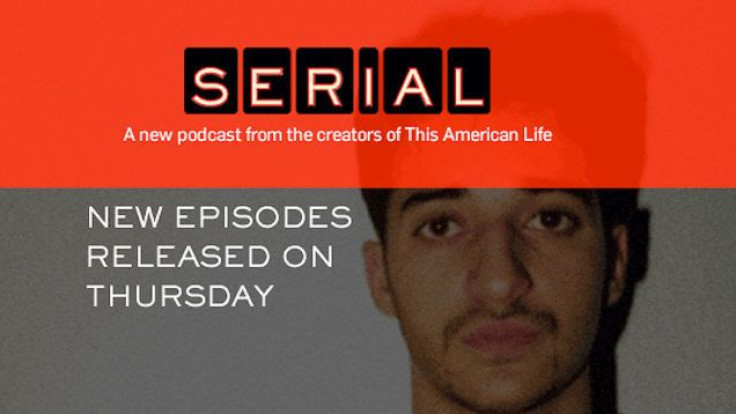 The new attorney for Adnan Syed, convicted murderer and subject of the podcast "Serial," an offshoot of "This American Life," submitted a motion to the Maryland Court of Special Appeals seeking a new trial for his client based on apparently overlooked evidence, the Baltimore Sun reported Monday. The motion claims Syed was found guilty of first degree murder on faulty evidence.
Syed, now 35, was convicted of the 1999 murder of ex-girlfriend and Woodlawn High School classmate Hae Min Lee in 2000. There was no physical evidence tying Syed to the crime. The jury convicted him on the testimony of Jay Wild, an acquaintance who said he helped bury Lee's body in Leakin Park. Syed has always maintained his innocence.
For those who are familiar with the rollercoaster podcast, one of the most confusing parts of the compelling story for listeners was the cell phone power pings. Just when "Serial" would make it seem as though Syed was wrongfully convicted, it would go back to the cell phone, which placed Syed at the scene of the crime in Leakin Park.

The only problem is Syed's new lawyer said the evidence never should have been admitted: Cristina Gutierrez, the first lawyer Syed had, reportedly did not know about a cover sheet from ATT&T that said incoming calls were not a reliable way to determine someone's location.
"We feel that the fax cover sheet from AT&T is an extremely important piece of evidence, and we are bringing it to the court's attention as quickly as possible," Syed's new lawyer, C. Justin Brown told the Sun. "We hope the court considers it."
If that notice had been "properly raised at trial" by Syed's former defense attorney, "much of, if not all of, the cellular evidence would have been rendered inadmissible," Brown wrote.
Syed's case was explored by Sarah Koenig on the 12-episode podcast "Serial." Downloaded more than 76 million times, it raised concerns about Syed's possible unjust conviction. It also inspired a spinoff podcast called "Undisclosed," which continued to explore Syed's case after "Serial" ended.
Follow me on Twitter @mariamzzarella
© Copyright IBTimes 2023. All rights reserved.
FOLLOW MORE IBT NEWS ON THE BELOW CHANNELS