Adopting From Africa: The Complicated Truth Behind A Celebrity Fad
ANALYSIS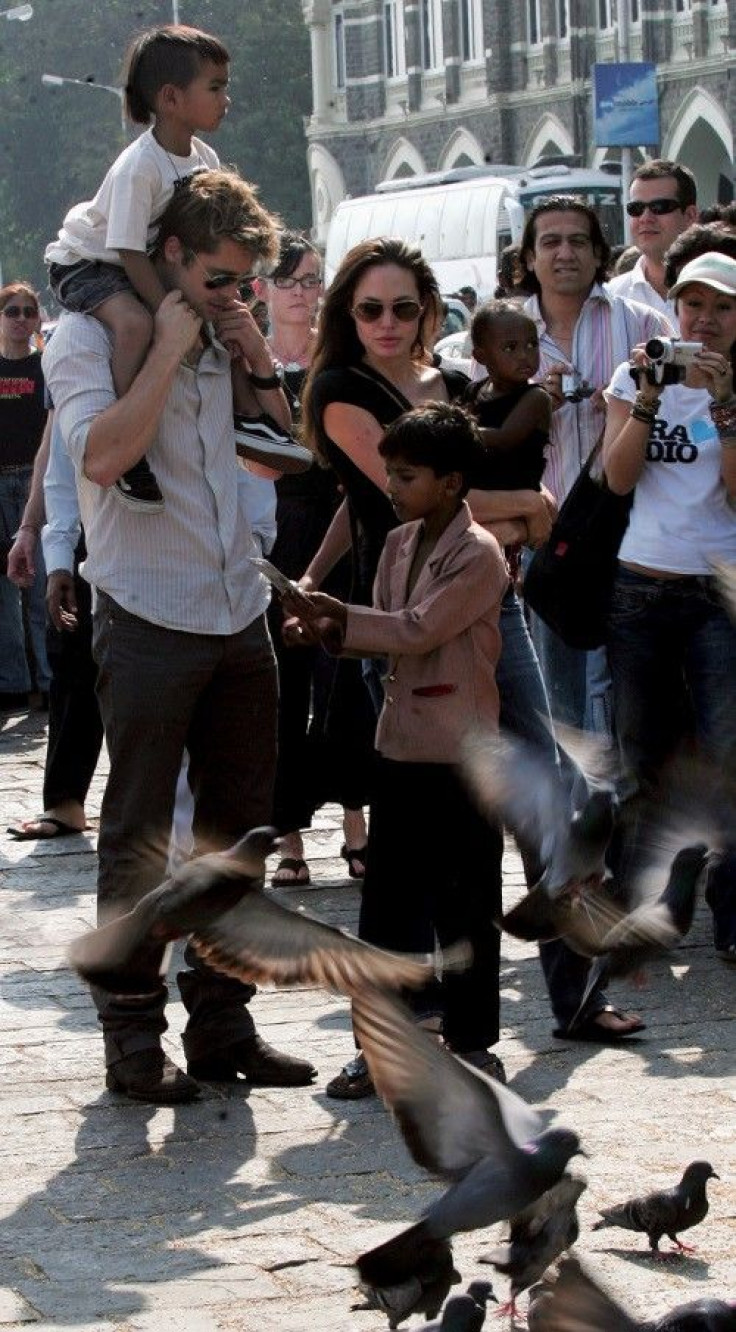 Madonna did it. Angelina Jolie did it. So did Emma Thompson and Mary-Louise Parker. And in a society where celebrities are seen as cultural leaders, a lot of their fans are doing it too.
But this trend has nothing to do with hair-styles, name brands or fashion statements. Each of these famous women has adopted a child from Africa, and a new report from the African Child Policy Forum (ACPF) shows that many other hopeful parents are following suit.
Between 2003 and 2010, said the report, the number of children adopted from Africa increased three-fold. During that time, 33,434 children were adopted internationally from Africa's top 12 source countries -- the vast majority of these adopted children ended up in the United States.
Celebrities' adoptions of African children have been glamorized to an extent, oversimplifying the practice and neglecting to address some of its major issues. In reality, the inter-country adoption process is rife with complications, and the ACPF report explains exactly why it is in need of reform.
A Continental Condundrum
Despite ongoing development, sub-Saharan Africa is a dangerous place in which to be born. Compared to the rest of the world, reports the World Health Organization, the region has the highest rates of child mortality. Children under 5, whose vital organs have not reached maturity, are most susceptible to malnutrition and malaria, two of the region's most common afflictions.
African children are also most likely to be double-orphaned than children in any other region on earth, according to a 2011 study from an organization called Orphans and Vulnerable Children Support (OVC).
The data suggest a population rate of double orphans of 2.1 percent in sub-Saharan Africa. This is five- to ten-fold greater than in other regions. It also shows an increase over time, whereas other regions are reporting stabilization or decreasing rates, said the study.
Children in sub-Saharan African often lose one or both parents to malnutrition, HIV/AIDS, malaria, or violence. Other orphans have parents who are alive, but absent -- poverty-stricken families often leave children they cannot care for, surrendering them to local institutions or abandoning them outright.
That's why many Westerners seeking adoptive children have looked to Africa. Ethiopia in particular has become one of the most popular sources for adopted children, ranking second worldwide behind China. In an interview with ABC News, Jolie explained what motivated her to adopt her daughter Zahara from Ethiopia.
She had a choice of life or death -- because some children that were in a very similar situation to her passed away at that time, [kids] who didn't get out in time.
Jolie added that she is glad to inspire other couples to consider adopting from Africa.
One Controversial Case
ABC reports that the celebrity influence has had a noticeable effect on adoption tendencies. Ever since Zahara Jolie-Pitt's photograph became a fixture in celebrity magazines, inquiries about Ethiopian children have increased significantly at several adoption agencies in the United States.
For many of these prospective parents, saving a child from a life of hardship seems a simple enough motivation for adopting from poverty-stricken countries. But the practice has its critics, especially since not all African countries have the infrastructure in place to ensure that every adoption is ethical.
Zahara Jolie-Pitt's own case speaks to the potential moral complications of international adoption. It has emerged that Zahara's biological mother is alive, and did not personally decide to give her daughter up for adoption.
Reuters reports that in 2004, a 24-year-old woman named Mentabwe Dawit worked at a construction site in the Ethiopian town of Awasa. One day, while walking home from work, she was approached by a man and forcibly raped. Though she felt ashamed and afraid, she carried out the pregnancy and eventually gave birth to a baby girl, naming her Yemsrach.
But Mentabwe did not have the resources to care for Yemsrach, who was malnourished and visibly suffering. She left the baby with her own mother and fled Awasa. Yemsrach's grandmother searched for Mentabwe but could not find her; it was the grandmother who gave the baby up for adoption.
Mentabwe was tracked down by Western media outlets following Jolie's adoption of Yemsrach, now named Zahara. But the controversy ends there, as Mentabwe does not contest the adoption and is glad to know her baby is safe.
I think my daughter is a very fortunate human being to be adopted by a world famous lady, she said to Reuters. I wish them both all the success they deserve.
Troubling Trends
Though Zahara's story seems to have ended well, it illustrates the difficulties of ensuring the legality of international adoptions. Of the tens of thousands of African children who have been adopted away from their home countries since 2004, it is likely that ethical considerations have been compromised in many of these cases.
Africa seems to be ill-equipped in law, policy and practice, to provide its children with enough safeguards when they are adopted internationally, said the ACPF report.
There are currently three major international agreements that offer guidelines to regulate inter-country adoption, addressing issues including child trafficking, illicit financial transactions, post-adoption follow-up reports and the rights of children and their adoptive parents. But adherence to these guidelines is not effectively enforced, and ACPF reveals that very few countries have entered into formal agreements to fully legitimize the adoption process.
Western families often end up paying heavy fees to secure an inter-country adoption. In Africa, the potential for monetary gain motivates the injudicious processing of many adoptions that, with the proper framework in place, would be deemed unethical or even illegal.
A solution would involve laws that impose stringent safeguards against a hasty, coerced, or otherwise improperly influenced parental relinquishment of rights and responsibilities in respect of a child for adoption, said the report.
A Comprehensive Solution
There are plenty of cases where inter-country adoption is a sound decision, especially considering the dire circumstances many children face in poverty-stricken areas. In the short term, the ACPF recommendation for an effective, well-enforced legal framework could enable those adoptions to be processed more smoothly while limiting abuse of the system.
But the study authors also argue for a more long-term approach. Adoption can save the lives of individual children and give them unique opportunities to live healthy and prosperous lives, but it does little to address the problems that led to the child's orphan status in the first place.
Family preservation should be prioritized over adoption, says the report, and it is up to African governments to institute effective programs to that end, with help from international aid donors.
Despite the fact that sub-Saharan Africa still tops the list of regions where children's well-being is most at risk, there are recent signs of hope. The World Health Organization found that child mortality rates in the region are declining at an accelerating pace. During the 1990s, child mortality declined by 1.2 percent. Between 2000 and 2010, it declined by 2.4 percent. All signs suggest that this encouraging trend is likely to continue.
Economic growth across the continent is one reason for this phenomenon, and public health policies also play a role -- a broad push to distribute anti-malarial bed nets, for instance, has been helpful in keeping children and their families from being infected with malaria.
If that progress keeps up and African governments enforce effective policies to ease the burden of poverty across sub-Saharan Africa, reports ACPF, the rate of inter-country adoption may naturally decline.
[P]rotecting the best interests of children in Africa is and should be, as a first port of call, the primary obligation of African families, African communities, African governments, and African institutions, concludes the report.
This... entails considering inter-country adoption as part of a continuum of care options (i.e. neither the sole nor the main option) that ensure permanency to children deprived of a family environment.
FOR FREE to continue reading
✔️ Unlock the full content of International Business Times UK for free
offer available for a limited time only
✔️ Easily manage your Newsletters subscriptions and save your favourite articles
✔️ No payment method required
Already have an account?
Log in
© Copyright IBTimes 2023. All rights reserved.