Adrian Grenier Can Relate To 'Clickbait's' Ending: 'Sad And Upsetting'
KEY POINTS
Adrian Grenier said he could relate to the ending of his new show "Clickbait"
Grenier said he had his fair share of experiences dealing with scam artists
The actor was not aware of the ending when he started filming the project
Adrian Grenier got candid about the ending of his Netflix limited series "Clickbait."
The "Entourage" alum spoke with Entertainment Weekly about his new show, which ended with a surprising twist that viewers didn't expect. Grenier said he was also not aware of the ending when he started filming the project.
Warning: Spoilers ahead. In the finale, it was revealed that Nick (Grenier) was not only murdered but was innocent of the allegations that he abused women and even killed one. He was a victim of fraud. His identity was stolen by his co-worker and friend Dawn (Becca Lish), who used it to catfish women on various dating sites just because she was bored at home.
"It's both sad and upsetting," Grenier said of the ending. "I tend to try and have compassion for people who are lost and who are troubled and end up hurting people because of their shadows that they hadn't dealt with. I think there's a great sense of relief to understand what happened in all the confusion and everybody who is both a victim and complicit in crime of trust. It's sad, in a world where there is no trust, that trust itself can be your downfall is an unfortunate reality."
Grenier admitted that he could relate to the ending of the movie in the sense that he also had his fair share of experiences with stalkers and scam artists online. Just like Nick, there were people who pretended to be him to convince others to give them money.
"So it's a little too close to home," he told the outlet. "In fact, you can look on my Instagram, I have a message that's constantly present on the top of my page about these scam artists who are posing to be me and convincing people to give them money. I mean, that's harmless enough, I suppose, although that sucks. But it could be worse, right?"
"Clickbait" is Grenier's first series regular role after he starred on "Entourage" that wrapped up in 2011. He admitted that he chose his projects carefully, so it took him years to return to the small screen.
"I'm project-focused, not necessarily quantity but quality," the "Devil Wears Prada" star explained to EW. "I'm always looking for the projects that are going to have a profound impact on people."
Shortly after the premiere of his new show, many took to Twitter to share that it's a must-watch because they had a hard time figuring out who the real culprit was. "Clickbait" started streaming on Netflix Wednesday.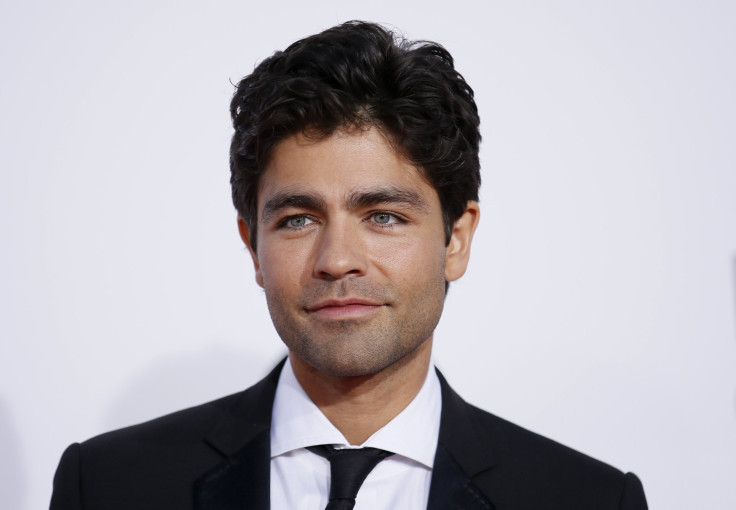 © Copyright IBTimes 2023. All rights reserved.