Aespa Will Appear On 'The Daily Show With Trevor Noah,' 'The Nick Cannon Show'
KEY POINTS
The group will be interviewed by host Tevor Noah on "The Daily Show"
Aespa performed at the Macy's Thanksgiving Parade last month
The girl group won the best female group at Korea's Melon Music Awards last week
South Korea's rookie girl group Aespa is appearing on two U.S.-based shows this month, "The Daily Show With Trevor Noah," and "The Nick Cannon Show" as the quartet seeks to expand its international fanbase following a successful local debut in 2020.
The group will appear on "The Daily Show with Trevor Noah" on Tuesday according to the official announcement on Aespa's Twitter account.
Aespa's appearance on the show is expected to boost the girl group's popularity as the Emmy and Peabody Award-winning show is known for its engaging discussions on politics, pop culture, entertainment and sports.
Previously, late-night talk show host Noah and Dulce Sloan had a segment that discussed the popularity of "Squid Game" worldwide. In the show, correspondent Sloan also revealed she has been a fan of Korean dramas since high school.
The quartet comprised of Ningning, Karina, Winter and Giselle will also appear on "The Nick Cannon Show," on Thursday where they will perform their chart-topping latest single "Savage." Aespa is the first K-pop band to appear on the said U.S. talk show.
The group's first mini album, "Savage" landed at No. 20 on Billboard's top 200 albums chart in October. "Savage" took the No. 2 spot on Billboard's Top Album Sales Chart on the same month.
"Savage" is the girl group's first physical album and it contains six tunes including the title track of the same name; the track is described as a trap genre tune (sub-genre of hiphop music) characterized by aggressive drum beats and notable bass lines.
The "Black Mamba" singers made their U.S. television debut on "The Kelly Clarkson Show" in October and went on to become the first K-pop girl group to perform at the historic Macy's Thanksgiving Day Parade last month.
Incidentally, Aespa's "Savage" and boyband NCT 127's album "Sticker" are the only K-pop albums that landed on the New York Times' list of "The Best Albums of 2021."
Aespa recently swept awards at the 2021 Asia Artist Awards (AAA) where they won Stage of The Year, Best New Artist, and the AAA Hot Trend Singer.
The quartet also bagged the titles New Female Artist of the Year and Best Female Group at the Melon Music Awards on Dec. 4.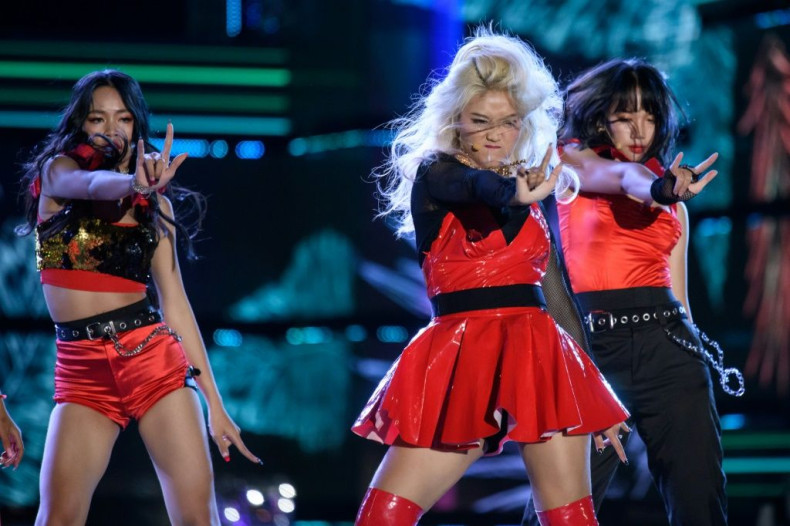 © Copyright IBTimes 2022. All rights reserved.