After Impeachment, What's Next For The Divided Republican Party?
Rep. Peter Meijer, one of 10 Republicans who bucked President Trump and voted for impeachment, will be wearing protective body armor.
"It's sad that we have to get to that point, but you know our expectation is that someone may try to kill us," the Michigan congressman told MSNBC.
The armor is as figurative as literal as bitterly divided Republicans move forward. The anti-slavery party founded in the 1850s enters a 21st-century civil war with Republicans seeking to define or redefine the party in a post-Trump era. Many expect the outgoing president's allies and traditional conservatives to wage war for the soul of a party that deferred to Trump, rather than draft a new platform.
"It's hard to see how this confrontation doesn't end up tearing the party apart," columnist Sasha Abramsky wrote in The Nation.
While some see Trump's unceasingly loyal base as a clear bloc to draw support, others say his legacy is tied to two Senate defeats in red-leaning Georgia, the loss of the Senate and the election of President-elect Joe Biden, whose very legitimacy continues to be questioned by some Republicans. The divide culminated with last week's insurrection at the Capitol and death threats by fringe conservatives against Republicans who voted to hold Trump accountable.
"I once said the party of Lincoln and Reagan is off taking a nap," former House Speaker John Boehner tweeted in the wake of the historic second impeachment of a president. "The nap has become a nightmare for our nation. The GOP must awaken."
Although some Republicans have sewn doubt about Trump's viability in 2024 in the wake of the Capitol riot —Trump has seen his support drop by double digits — there are those who have suggested that the next nominee should own many of Trump's qualities.
"We are going to need a leader that is Trump-like," conservative commentator Tomi Lahren said. "I think we're going to need someone that is unapologetically and unabashedly conservative, America-first patriotic. Whoever that may be, I hope that they rise from the ashes and take on this challenge because we certainly need a leader."
Among senators floated: Tim Scott (S.C.), Tom Cotton (Ark.), Josh Hawley (Miss.), Joni Ernst (Iowa), Rick Scott (Fla.), and Marco Rubio (Fla.).
Most visibly, Sen. Ted Cruz of Texas has emerged after a failed bid in 2016. The leading supporter of Trump's unsubstantiated complaints of election fraud has tied that issue to 2024 and beyond.
"Even if you do not share that conviction, it is the responsibility, I believe, of this office to acknowledge that is a profound threat to this country and to the legitimacy of any administrations that will come in the future," Cruz said.
At the same time, some Republicans are looking in other directions. After Cruz and Hawley were blamed for sparking the Capitol riot, conservative George Will wrote, "The three repulsive architects of Wednesday's heartbreaking spectacle will each wear the scarlet 'S' of sedition."
Former Ambassador Nikki Haley or even embattled Vice President Mike Pence have been mentioned as traditional alternatives. South Dakota's Gov. Kristie Noem, Florida Gov. Ron DeSantis, Texas Gov. Greg Abbott have also been mentioned.
The success or failure of the Biden administration is expected to be a factor in whatever direction the Republican Party finally takes.
As Democrat Brad Budowsky concluded Wednesday in The Hill, the decisions made by Republicans will have a lasting and bipartisan impact.
"The brewing civil war within the Republican Party opens big questions about the future of their party," he wrote, "and of the country as a whole."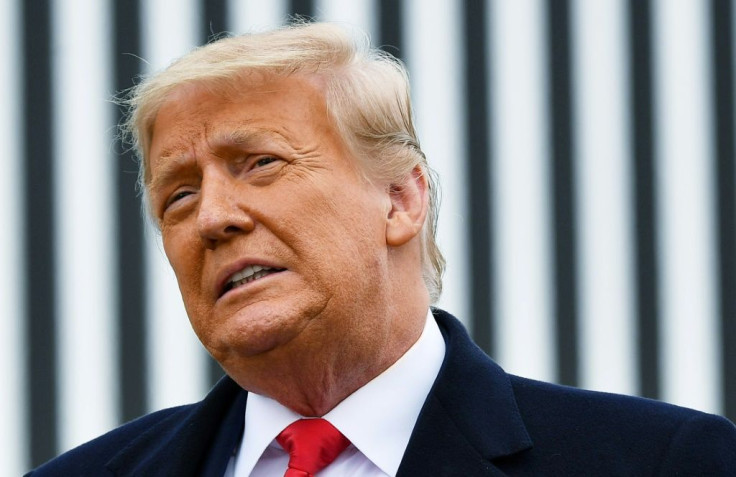 © Copyright IBTimes 2023. All rights reserved.
FOLLOW MORE IBT NEWS ON THE BELOW CHANNELS