Who Are The 10 Republicans That Voted To Impeach Donald Trump?
Ten Republicans joined Democrats in the House on Wednesday to impeach Donald Trump, making him the first president to be impeached twice. The article of impeachment accused President Trump of "incitement of insurrection."
The resolution passed, 232 to 197, one week to the day after violent rioters stormed the Capitol after a nearby Trump rally.
Republican Rep. Adam Kinzinger of Illinois told CNN he was at peace with his vote. "This is one of those votes that transcends any kind of political implication of the moment," he said.
As for the vote's long-term personal impact, Kinzinger wasn't yet certain.
"I don't know what that means for me politically, but I know I'm at real peace right now," he said.
The other Republicans voting in favor of impeachment were Dan Newhouse of Washington, John Katko of New York, Jamie Herrera Beutler of Washington, Adam Kinzinger of Illinois, Fred Upton of Michigan, Liz Cheney of Wyoming, Peter Meijer of Michigan, Anthony Gonzalez of Ohio and Tom Rice of South Carolina.
Cheney, a Republican leader, had been among the most outspoken in her indignation.
"The President of the United States summoned this mob, assembled the mob and lit the flame of this attack. Everything that followed was his doing. None of this would have happened without the president," she said earlier this week.
Meijer agreed that Trump had "betrayed his oath of office."
Katko said, "As a former federal prosecutor, I approach the question of impeachment by reviewing the facts at hand."
While Upton said he would have "preferred a bipartisan, formal censure, rather than a drawn-out impeachment process," he said he finally concluded that "enough is enough."
Newhouse agreed, saying "Turning a blind eye to this brutal assault on our republic is not an option."
A large majority of Republicans opposed the impeachment. While House Minority Leader Kevin McCarthy of California conceded that Trump "bears responsibility" for the riot, he said a quick impeachment without investigation or hearings is a mistake.
Four Republicans abstained from voting: Dan Crenshaw and Chip Roy of Texas, Nancy Mace of South Carolina and John Curtis of Utah.
"Donald Trump is leaving the Oval Office next week no matter what," the group said in a statement. "Let our legacy be that we rebuild our nation by moving forward together."
The article of impeachment moves to the Senate.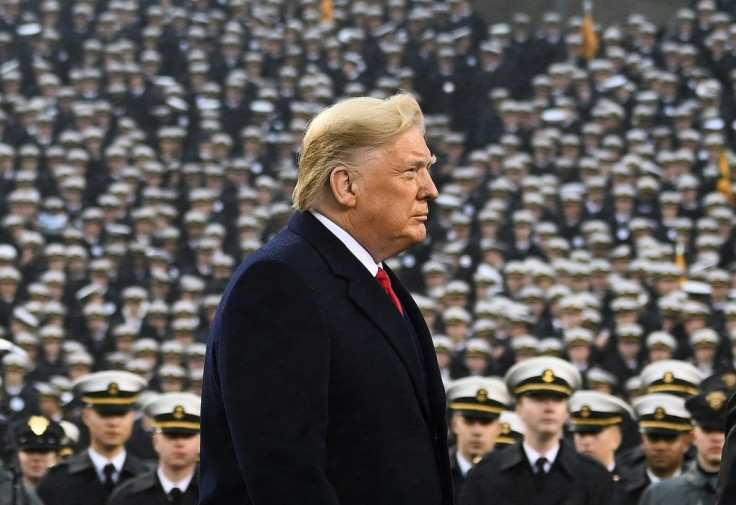 © Copyright IBTimes 2023. All rights reserved.
FOLLOW MORE IBT NEWS ON THE BELOW CHANNELS