After Tepid 2012, PC Sales May Rise Only 3.2% This Year: IDC
IDC Forecasts Slow PC Shipment Gains For 2013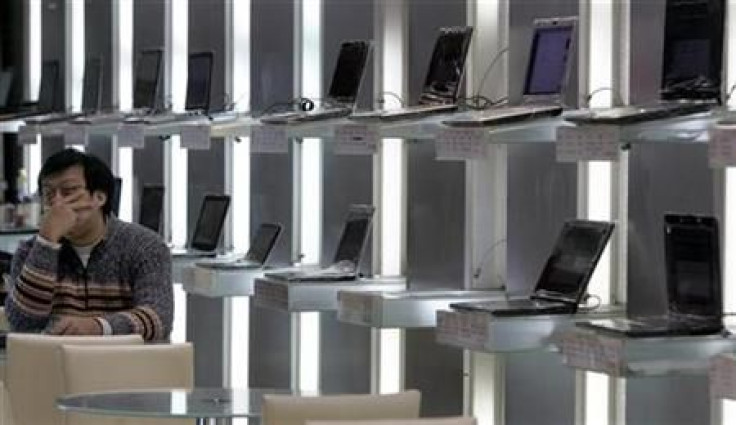 After a mediocre year for PCs in 2012, prospects for 2013 are only slightly better, said influential market forecaster IDC. Shipments could rise about 3.2 percent to 384 million units, a far cry from earlier years with growth exceeding 10 percent or more.
The Framingham, Mass., research company suggested revenue for the microprocessors that run PCs from suppliers like Intel Corp. (NASDAQ:INTC), the No. 1 chipmaker, will rise only 1.6 percent this year, for a market value of only $40.7 billion.
"Economic and technological inhibitors that took the PC microprocessor revenue down about 2.4 percent in 2012 will continue through the first half of 2013," said Shane Rau, IDC VP for PC and server enabling technologies. The industry has also been hit by delays associated with the release of Windows 8 by Microsoft Corp. (NASDAQ:MSFT), the No. 1 software company, in the fourth quarter.
The forecast followed one by IDC rival Gartner Inc. (NYSE:IT) that reported global PC shipments last year fell 3.5 percent to only 352.7 million units. Gartner hasn't yet issued a PC forecast although it estimates overall information technology spending will rise 4.2 percent to $3.7 trillion.
Gartner said it expects global spending on "devices" including PCs to rise 6.3 percent to $666 billion, but with big gains coming in sales of mobile platforms like smartphones and tablets, not PCs.
Rival IDC also predicted faster growth for mobile platforms with "a significant fault line" between lower- and higher-performance chips from Intel and ARM Holdings (NASDAQ:ARMH), the UK developer whose chips power products from Apple Inc. (NASDAQ:AAPL), the most valuable technology company.
While a long-term threat to Intel, which has launched competing chips against ARM, IDC believes Intel will maintain its stronghold on servers, the more powerful PCs and systems used by enterprises.
"The future belongs to those who can best execute on a vision of what computing ultimately should be," said IDC's Rau.
The Philadelphia Semiconductor Index (INDEXNASDAQ:SOX), which includes Intel and most of its rivals, rose 3.09 to 402.96 in Wednesday trading, about midway between its 52-week high and low.
© Copyright IBTimes 2023. All rights reserved.