Gartner: Global PC Sales Dipped 3.5% In Mobile Shift
Global PC Sales Dipped 3.5% In 2012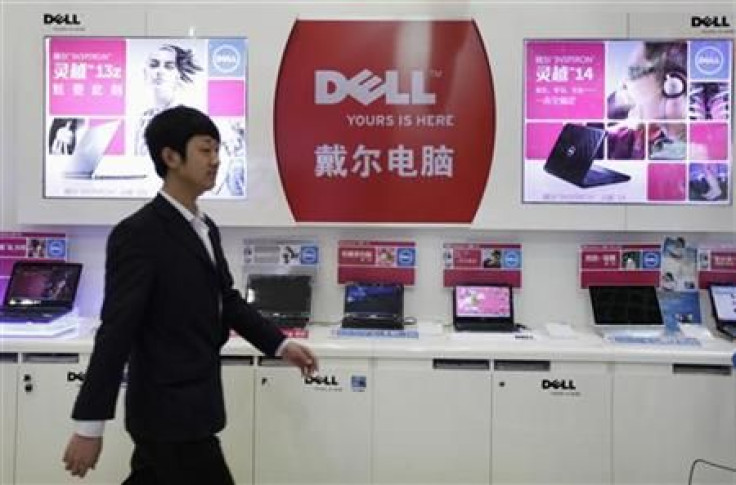 Gartner (NYSE:IT), the technology market researcher, said global PC sales eased 3.5 percent in 2012 to only 352.7 million units as consumers shifted to tablets, and the Windows 8 release by Microsoft (NASDAQ:MSFT) did little to spur demand.
Overall, Hewlett-Packard Co. (NYSE: HPQ) kept its crown as No. 1 vendor for the year as well as the fourth quarter, Gartner said, although its annual sales fell 6.7 percent to 56.5 million units. China's Lenovo Group (PINK:LNVGY) dislodged Dell (NASDAQ:DELL) as No. 2 supplier, with nearly 52.2 million units, for growth of 14.2 percent.
Taiwan's Acer Inc. (TPE:2353) ranked fourth, with 10.4 percent market share, followed by Asustek Computer Inc. (TPE:2357), with nearly 7 percent market share.
Even in Asia, where demand was the best worldwide, there was a nearly 2 percent decline in fourth-quarter sales due in part to high prices for new Windows 8 PCs as well as the trend to tablets, Gartner added.
"Tablets have dramatically shifted the device landscape for PCs," said Mikako Kitagawa, principal analyst at Gartner. Tablets may be the first device a user buys or the second rather than buying a second PC.
In the fourth quarter, HP, of Palo Alto, Calif., had about 16.2 percent of the market, followed by Lenovo's 15.5 percent and Dell's 10.2 percent, the market researcher estimated. Acer and Asustek followed.
In specific regions, U.S. PC shipments in the fourth quarter dropped to 17.5 million from 17,9 million a year earlier; Europe-Middle East-Africa shipments eased to 28 million from 31 million a year earlier and Asian shipments fell to 29.9 million from about 30.1 million a year earlier.
The Gartner reckoning comes as little surprise because HP and Dell, of Round Rock, Tex., previously reported slowing sales last year as Lenovo Group kept on reporting gains. Lenovo, formerly known as Legend Computer, acquired IBM Personal Computer Co. from International Business Machines Corp. (NYSE: IBM) and now sells PCs, tablets, smartphones and TVs mainly made in China.
Shares of HP rose 36 cents to $16.52 in Monday trading while those of Dell fell 7 cents to $10.81. HP shares have fallen nearly 40 percent in the past 52 weeks while Dell shares have given back 32 percent.
© Copyright IBTimes 2023. All rights reserved.