Aftermath In Mali: Things We Forgot About Humanitarian Aid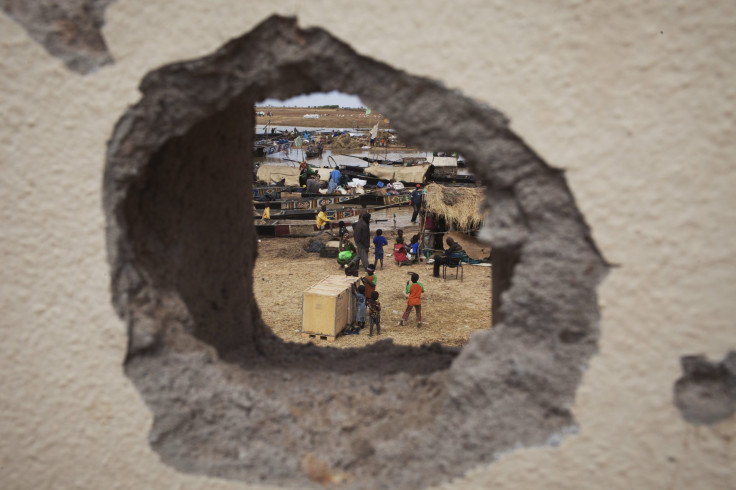 The West African country of Mali has only just entered one of its greatest times of need.
The worst of the country's conflict, which began when separatist insurgents and Islamist extremists took over northern Mali last year, is over. French troops swooped in this January and drove the militants out from key northern towns including Gao, Kidal and Timbuktu.
But in the grand scheme of things, that victory is a small one. Extremists are still present, communities are still at risk and the national army is still weak. Worst of all, Mali is still suffering from a serious humanitarian crisis.
And as the clashes die down, the world is turning its attention elsewhere.
"I think it's completely disappeared from the radar in terms of news coverage," said Julien Schopp of InterAction, a Washington-based alliance of global non-governmental organizations. "Given the scope of this crisis, the whole response to the Mali humanitarian situation has been totally insufficient."
The world is indeed forgetting about Mali, making it easier for big donors to renege on promises of support. But there's something else international powers should take pains to remember: Foreign assistance hasn't been a panacea in the past.
Mali has had serious problems for decades, and donor aid has a spotty record when it comes to addressing those long-term issues. At this critical juncture, more funding is necessary -- but things will have to be different this time around.
Terrible Turmoil
The ongoing conflict in Mali has killed hundreds of troops from various countries, worsened ethnic conflicts in the north and disrupted millions of livelihoods.
The UN estimates that more than 430,000 people have been displaced since the beginning of 2012, and only a fraction have since returned home. About 170,000 are still taking refuge in neighboring countries including Mauritania, Niger and Burkina Faso. More than 260,000 are displaced within the country itself.
Innocent civilians have lost homes and jobs. Kids have dropped out of school. Struggling to stave off financial ruin, some families have had no choice but to put their children to work or marry off young daughters.
These problems came on top of a recent drought, which had created food shortages. The UN World Food Programme estimated in January that 1.2 million people in northern Mali were at risk of food insecurity. Poverty is rampant, infrastructure is lacking and health care is abysmal in many areas.
Faced with suffering on such a massive scale, humanitarians and development experts in Mali and abroad have appealed for plenty of international assistance. But foreign funding rarely catches up to match actual needs.
"You have children not able to get an education, or at greater risk of being exploited. That actually prolongs the danger from the crisis and hurts development in the long term," said Leslie VanSant of Plan, an international aid agency that works on the ground in Mali.
"The two areas that Plan focuses on -- child protection and education -- have been severely underfunded."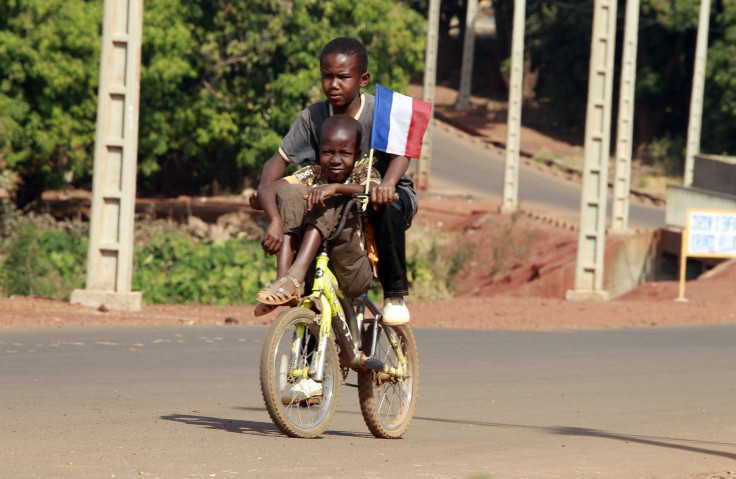 According to data from OCHA's Financial Tracking Service, or FTS, UN agencies and other humanitarian aid organizations appealed for more than $214 million in 2012, but the amount of funding disbursed was under $149 million. That left 30.7 percent of necessary funds undelivered.
This year, Mali's needs are even greater. Total appeals for 2013 amount to more than $409 million. By mid-April, committed funding -- including both disbursed funds and contractually obligated funds -- has reached only one-fourth of that amount.
The United States was the top donor in 2012, followed by the European Commission. So far this year, the European Commission has taken the lead with Japan a close second.
Donors still have more than eight months to meet Mali's needs for 2013, but money is only one part of a well-planned and multi-faceted solution.
"The discourse now is very much that the French came in and now it's pacified," Schopp said. "But in reality, when you look at these refugee populations that fled to neighboring countries, there have been hundreds of thousands of people displaced in or around the country, and they're not coming back any time soon. They're living in really grim refugee camps, but they don't feel safe returning. To me, this is a sign that this will go on for a little while and we should keep our attention on it."
The Mali Behind The Curtain
There is a great risk that if aid for Mali flows along the same old channels, the country could be in for a bad case of history repeating.
Mali has been hailed for its apparent political stability; it was a multi-party democracy for 20 years before things fell apart. A mid-ranking soldier named Amadou Sanogo led his band of mutineers into the capital in March of 2012 to protest the government's inability to stop the insurgency, and the popular narrative was that this junta interrupted years of stability and progress.
But things were going badly long before Sanogo came to town.
During his ten years in office, ousted president Amadou Toumani Toure -- widely known as ATT -- gained a reputation for passivity in the face of corruption and conflict. Governance was hampered by the implementation of an unwieldy coalition, which seemed designed to preserve the positions of the powerful. Bamako officials were suspected of corrupt practices.
The problems were just as serious up north. Residents of the sparsely populated, semi-arid expanse of northern Mali have chafed at southern control for decades. Many communities there are dominated by Tuaregs, an historically nomadic people who have sporadically fought for an independent state of their own. Islamist militants with roots in the Algerian civil war of the 1990s have also infiltrated the area, using drug smuggling and kidnapping to turn a profit.
Faced with these problems, Toure chose the path of least resistance.
"His strategy for dealing with the northern issue has been a laissez faire policy; that's the interpretation that really dominates in Malian opinion," said Isaline Bergamaschi, a professor of political science at Colombia's Universidad de los Andes whose research focuses on the sociology of international aid.
"ATT sent a message that people could do whatever they liked in northern Mali. He left some room for drug trafficking groups to maneuver in the north in order to buy social peace," she added, noting that the administration itself may have been a beneficiary of drug trafficking profits.
These serious problems fostered widespread disillusionment, and many Malians welcomed the 2012 coup.
A poll of about 1,100 people from Malian statistician Sidiki Guindo -- posted here via the blog Bridges from Bamako -- found that 64 percent of respondents were satisfied with the ouster shortly after it occurred. More than half the survey participants blamed the ATT government for dividing the country in two. Those polled were in Bamako, where support for the administration would presumably be strongest.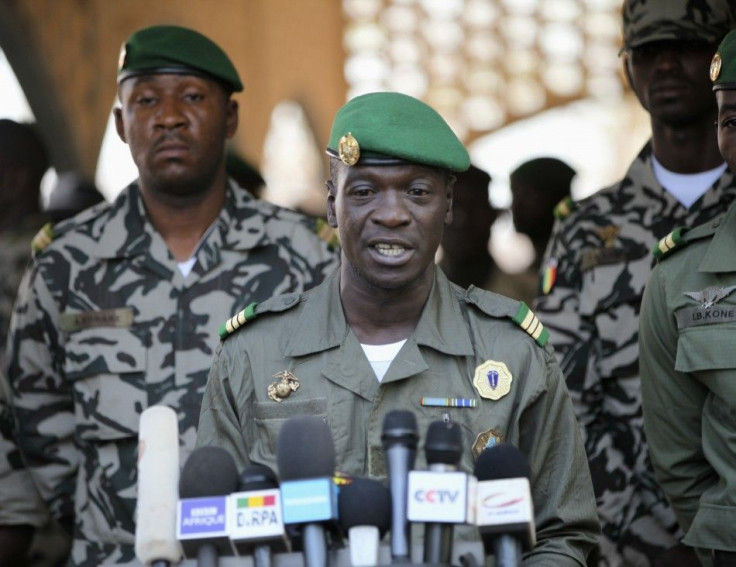 Another survey from AfroBarometer found that Malians were losing faith in the central government for years before the coup occurred. As far back as 2008, less than half were satisfied with the state of their democracy.
And yet, for all this time, Mali was considered a beacon of stability by much of the West. It was a recipient of humanitarian aid -- over $28 million from UN agencies and other humanitarian organizations in 2011 -- and the beneficiary of a military partnership with the United States. Washington spent $600,000 on military training for Malian soldiers in 2011. Sanogo himself was part of an exchange that saw him undergo several training sessions on American soil.
Unintended Consequences
Corruption, coups and conflict have wreaked havoc in this country of 16 million; there is no question that Mali needs international financial and humanitarian assistance now more than ever. But if the goal of donors is to steer Mali back to its old track, some serious rethinking is in order.
Some of the assistance Mali has received over the years may have actually helped entrench its failing system of governance. One oft-cited example is the cotton privatization push, which was backed by the World Bank. The privatization of this major export was signed into law in 2008, but without the level of preparation the World Bank had recommended. As a result, poor farmers got a bigger share of market risk and saw their incomes drop, engendering resentment against the government and worsening Mali's woes.
Smaller efforts to disburse aid can inflame sensitivities as well, even when they address vital human rights, and especially when they target culturally sensitive issues like children's education or gender relations.
Good works can also have unintended political consequences in Mali. Donor funding has engendered some complacency and dependency on the part of public officials, and humanitarian NGOs inadvertently widen the north-south divide when they find themselves unable to extend their assistance to the most marginalized communities up north.
"There have always been humanitarian difficulties in reaching people up north, because it's so remote," said VanSant of Plan.
"We had to pull its staff out of a program last year as a safety precaution; not only for humanitarian workers, but to protect the people there. Today the fighting is still flaring up in different places, and that presents a challenge in determining the best routes to move supplies and foods."
Getting around those challenges will be tough. Aid groups can only do so much, working as they are with limited funding and in dangerous areas.
"It's really a difficult situation," Bergamaschi said. "The recent crisis is an invitation to actually rethink what international donors were doing in Mali. Of course we shouldn't stop -- to say so would be a crime. But to restart international assistance the same way it has been done, without looking at what's been going on over the last few years, is a mistake."
Making Changes
Mali is gearing up to elect a new permanent government by July; whether Bamako can make that tight deadline remains to be seen. Meanwhile, a transitional government sits in the capital city and the fight against insurgency is still simmering.
Schopp notes that in some ways, the north is even more difficult to access now than it was before the French intervened.
"It sounds counterintuitive, but during the insurgency there were agreements in place to make sure humanitarian aid could get where it needed to go. Now it's more blurry. There's no guaranteed security anywhere. Even in liberated towns, there are regular skirmishes. It's difficult to plan accordingly."
The instability will make it harder for donors and NGOs to do their work, especially since funds are low. But the need won't wait; hundreds of thousands of men, women and children are hungry, endangered or displaced at this very moment.
Bergamaschi hopes that big changes are in order. Over time, she said, aid groups should work toward better coordination, more civil engagement and a more concerted effort to engage with the different economic systems in various parts of the vast country.
"But it's always the same story," she added. "I'm not sure they're actually changing the mechanisms to monitor the whole thing to ensure that this is going to be better than in the past. I don't see that happening."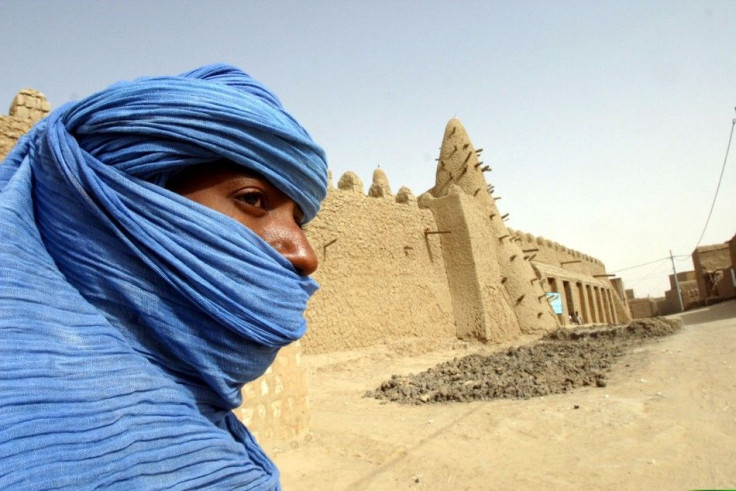 © Copyright IBTimes 2023. All rights reserved.