Understanding Mali: A Primer For A Complex Counterinsurgency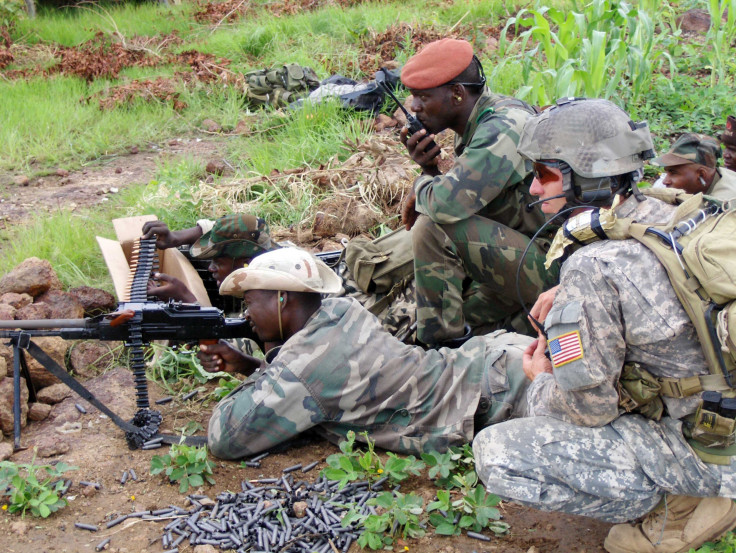 Bombs and boots are touching down in the West African country of Mali, where an Islamist insurgency has made unprecedented gains in recent months.
The crisis didn't come suddenly, but the attention did. When France intervened militarily on Jan. 11, catching many in the international community off guard, Mali vaulted into international headlines -- and many were left scratching their heads.
Why Mali? Why now? Who are the parties engaged in combat, and what do they want?
The conflict is a complicated one, but the importance of understanding it cannot be overstated. Presented here are some of the key zones, important players, and major concerns relating to the ongoing counterinsurgency in a new area of global interest.
Mali
Mali, a former colonial possession of France, gained independence in 1960 but suffered a series of autocratic rulers and military coups until 1992, when a democracy was established. For two decades after that, Mali was lauded for its relative peace and stability, despite serious problems including slavery, ethnic conflicts and a lack of development.
The country has limited natural resources, including gold, some uranium and potential oil reserves that remain unproven. So far, these revenue sources have not been enough to put a dent in the poverty rate, which stands around 47 percent according to the latest World Bank figures.
Northern Mali is semi-arid, sparsely populated and vast -- about the size of France. Most of the population is in the south, as is the capital city of Bamako. But the north is home to several towns including Gao, Kidal and the fabled Timbuktu, an ancient hub of scholarship and commerce.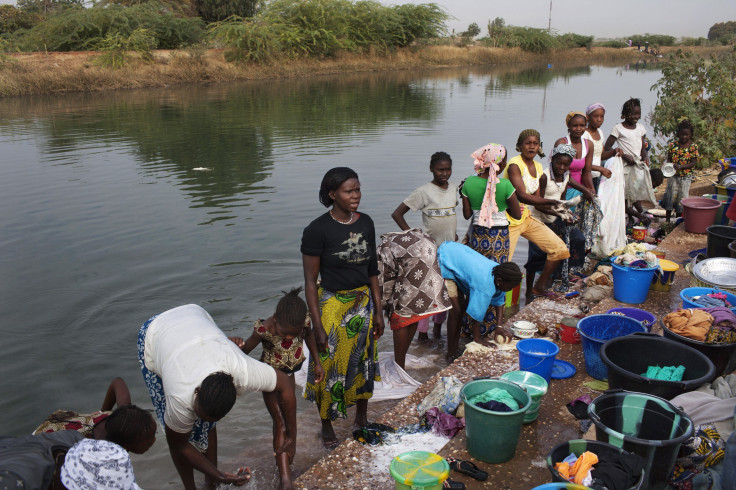 Since establishing a civilian government in 1992, Mali has been a partner to the West. U.S. troops have engaged in training exercises with Malian forces for years, though the benefits of these exercises remain to be seen. The Malian military proved unable to combat the northern insurgency alone last year, and troops have been accused of committing human rights abuses against civilians.
In fact, it was a group of army members -- led by a mid-ranking officer named Amadou Sanogo -- that overturned the Bamako administration in March of last year, citing dissatisfaction with defense operations in the north. The mutiny drew international condemnation, and a civilian transitional government was established shortly thereafter. But the Bamako regime remains weak, and Sanogo and his fellow mutineers still wield significant influence.
The Malian insurgency began in December of 2011, and has picked up steam since then, destabilizing the country's northern region and posing a threat to Bamako.
France
France got involved in the Malian conflict quite suddenly on Jan. 11. By that time, Islamist insurgents had turned northern Mali into a safe haven for militants, and French officials argued that the situation presented a clear threat to European security.
As the Islamists began to edge southward, apparently approaching the central town of Mopti, Bamako officials called for an intervention. France swooped in with air strikes, and ground combat began a few days later. About 2,150 French soldiers are already in Mali, with more on the way; the total could swell to around 3,000 in coming weeks.
French President Francois Hollande has pledged to remain in Mali for as long as it takes to quash terrorism in the area. Those may sound like strong words for a reputedly dovish man, but Paris has traditionally played a role as a strong partner to its former African colonies.
Furthermore, France has maintained military capabilities and defense spending to an extent unmatched by other European powers, despite the debt crisis on the continent. And polls show that most of the French population is behind Hollande's decision.
"A few years ago there were jihadists in the north, but it wasn't an imminent threat; it was something that could be contained," says Aaron Zelin, analyst and senior fellow at the Washington Institute.
"France wants to return things to that status quo; that's the goal now. Whether they can do it in a short time is hard to say. I think the jihadists are stronger than the French anticipated."
Africa and the West
France is not alone in its Mali counterinsurgency; it benefits from the backing of Western powers, most notably the United States and the United Kingdom, both of which have pledged logistical support ranging from surveillance assistance to aircrafts to transportation. But no one outside of Africa has pledged combat troops to the mission.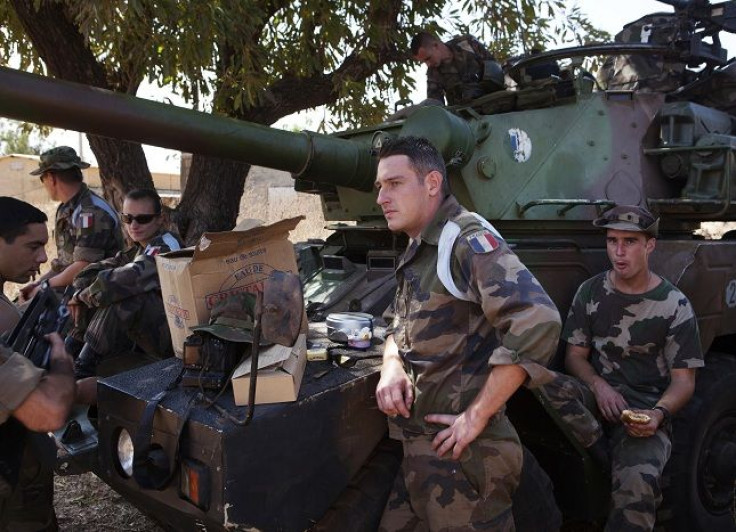 A regional body called the Economic Community of West African States, or ECOWAS, has pledged boots on the ground to help the French troops.
ECOWAS was originally slated to be the prime actor in the Malian counterinsurgency. Regional leaders had been working on a coordinated combat mission for months before the French arrived; their plan finally won approval from the United Nations Security Council in December.
But a force of ECOWAS troops was not expected to deploy until as late as September. So when the insurgents made unprecedented moves toward the south in January, France decided not to wait. That decision has turned what was meant to be an African-led mission into a Western-dominated offensive.
Since Jan. 11, ECOWAS has scrambled to update its schedule. Instead of its original plan for about 3,300 troops, the regional body has now pledged 5,800 soldiers to the mission. Some of those are already rolling in, and at least 1,000 are already on the ground.
In addition, Chad – not a member of ECOWAS – pledged 2,000 troops to help the counterinsurgency this week, making this the largest commitment of any African country. This is no small boon to the French offensive, since Chadian soldiers are well-equipped and experienced in desert warfare.
The Insurgents
The militants in Mali are far from monolithic; they form a web of shifting alliances, and are often divided by ideological clashes, national loyalties and ethnic differences.
In fact, this current crisis is not the beginning of insurgency in Mali. A group called the Tuaregs -- nomads who hail from the Sahel, a band of semi-arid land south of the Sahara Desert -- have for decades battled regional governments to establish a state of their own. The late 2000s witnessed a Tuareg uprising, as did the early 1990s.
In recent years, a group of Tuaregs in and around Mali formed a group called the National Movement for the Liberation of Azawad, or MNLA in French. Azawad is the name of the sovereign state the Tuaregs hoped to carve out of northern Mali.
The 2010-2011 insurgency was a brief success, partly because many Tuaregs were strengthened by the training and weapons they gained while fighting as mercenaries for the doomed regime of Moammar Gadhafi in Libya.
The Tuaregs declared the independence of Azawad in April.
"Part of [the MNLA's early success] had to do with the coup in Bamako, which destabilized the country and allowed an opening in the north for the Tuareg rebellion to heat up again," says Zelin. "When they started attacking the national military, that's where jihadists came in and essentially took advantage of the chaos."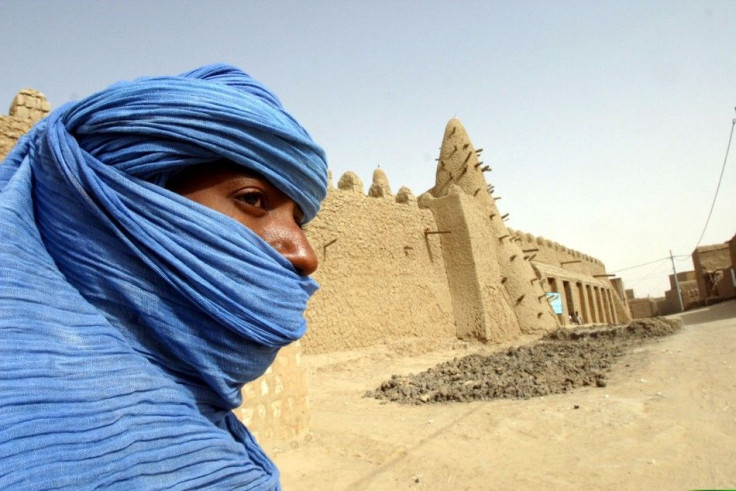 The MNLA victory was indeed short-lived. On their heels came militant Islamists, who imposed a harsh version of Shariah, or Islamic law, on communities in northern Mali where a more moderate form of Islam had been the norm.
Since then, MNLA members have occupied a sort of middle ground, with some members so opposed to the Islamist movement that they have signaled a willingness to work with French forces.
"We're ready to help, we are already involved in the fight against terrorism," said Moussa Ag Assarid, an MNLA representative, to Al Arabiya.
But Andrew Lebovich, an analyst based in Dakar, warns that Tuaregs' aims in Mali are not so cut-and-dry.
"Some MNLA members might be willing to participate in the French operations, though the MNLA does not represent all Tuaregs, is not a unified body, and has given very mixed statements," he said.
"It is also not certain whether they have forces that can really take part in the operation, or whether they have the munitions or supplies."
The Other Insurgents
The Islamist militants in Mali are hardly a united force. Many disparate groups are involved, but global name recognition has propelled one of them -- al-Qaeda in the Islamic Maghreb, or AQIM -- to international headlines.
AQIM is the African branch of the global al-Qaeda network, though many of its fighters have roots in the Algerian Civil War of 1991-2002, which pitted Islamists against the military regime.
The Salafist Group for Preaching and Combat, or GSPC in French, evolved as an offshoot of the main rebel group in the Algerian conflict. As years passed, the GSPC staked its claim to the largely lawless regions of the Sahara and Sahel, linking up with al-Qaeda in 2006 and dubbing itself AQIM in 2007.
The group became a serious regional threat, turning to drug smuggling and kidnapping as a means to build revenue and ensure its own survival. But the establishment of a safe haven in northern Mali -- including terrorist training camps -- has strengthened the movement, turning it into an issue of global security.
The French did not intervene until the Islamists advanced southward, threatening Bamako. But that push was carried out not by AQIM, but by another Islamist group called Ansar al-Din, which includes many Tuareg members.
"It seems fairly apparent that this southward movement was pushed by Iyag Ag Ghali, the leader of Ansar al-Din," says Lebovich, though he adds that recent reports point to the involvement of Abu Zeid, an AQIM leader, in the insurgents' recent brief takeover of Diabaly, a town in central Mali.
"So the push seems to have involved coordination between Ansar al-Din and AQIM," Lebovich added.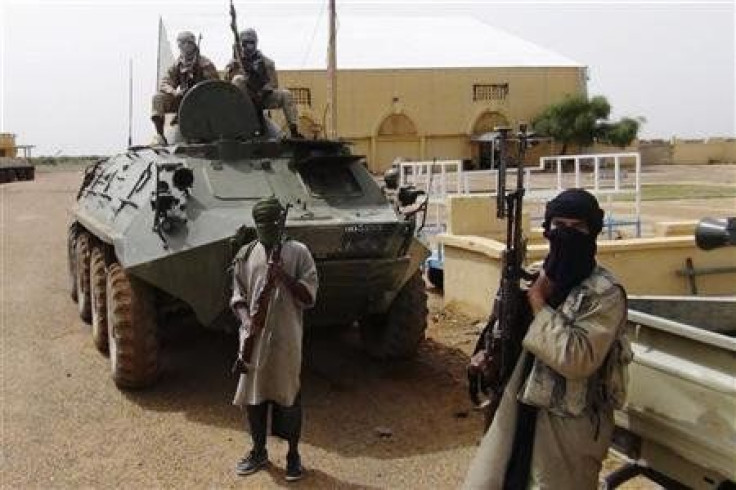 A third Islamist group in Mali is called the Movement for Unity and Jihad in West Africa, or MUJAO in French. Their ranks include many foreign fighters, and they have a strong presence in the northern town of Gao. MUJAO has been linked to Mokhtar Belmokhtar, the militant leader who was behind the seizure of an Algerian natural gas plant last week -- a crisis that cost at least 80 lives.
AQIM, Ansar al-Din, MUJAO and the various other militant groups operating in Mali are all interconnected in myriad ways; members regularly form brief alliances or switch allegiances. The machinations can be hard to follow, but Zelin contends that AQIM is the one pulling strings behind the scenes.
"The AQIM, which was originally the GSPC, started to expand outside of just Algeria and into North Africa and the Sahel. That became an issue when other national groups started taking issue with the Algerian leadership," he said, adding that the development of different Islamist groups was a sort of controlled fragmentation, intended to promote the involvement of various militants from across the region.
The End Game
It is uncertain how long the Malian counterinsurgency will continue.
"I think this could be a drawn-out conflict," says Lebovich. "Even if the French, Malian, and African forces can retake cities in the north quickly, it's going to be a process to clear out surrounding pockets of insurgency. This is a huge, extensive piece of land in the north, and it sounds like the Islamists have been making preparations for some time."
And even if the insurgency is quashed, many serious issues will remain unresolved.
Refugees, for instance, have fled northern and central Mali in record numbers over the past several months. According to the United Nations High Commissioner for Refugees, about 150,000 Malian men, women and children have fled the country; another 229,000 are internally displaced. Helping them return -- and ensuring the stability of their communities -- will be a steep challenge for Bamako and its allies.
There are also ethnic conflicts to contend with, and the violence could go both ways. Longstanding tensions exist between the descendants of Berbers, Arabs, black Africans and various subgroups. There are fears that violent retaliatory attacks could pick up once the counterinsurgency ends. Human rights organizations have already documented serious human rights abuses being committed by Malian soldiers as they move north.
In short, the counterinsurgency will be tough -- but the end game could be even tougher. In this complicated situation, Bamako, France and ECOWAS are under great pressure to respond to the insurgency with strength, care and diligence, all of which will be key to ensure the safety of Malian communities and lessen the threat of terrorist violence.
For more details on the major players in the Malian crisis, the blog Jihadica -- to which Lebovich is a contributor -- digs deeply into the nature of the insurgency. Zelin's work can be found at Jihadology, which often features primary documents on this and other conflicts; many are in Arabic.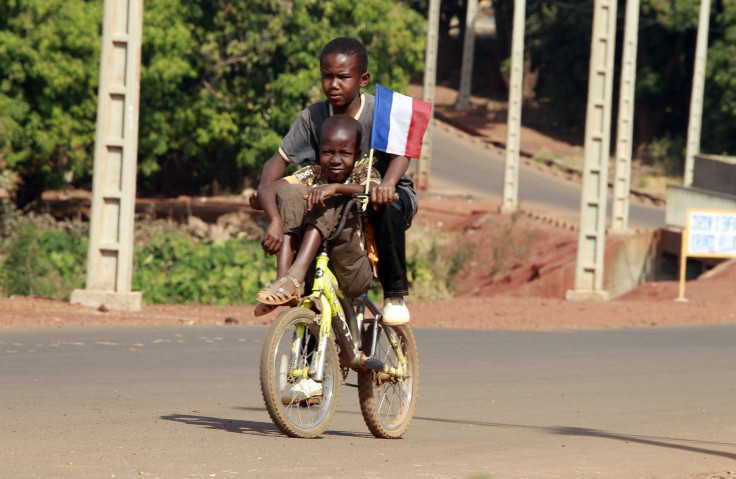 © Copyright IBTimes 2023. All rights reserved.
FOLLOW MORE IBT NEWS ON THE BELOW CHANNELS