Airline Compensation For Overbooked Flights: What Carriers, Like United, Pay For Volunteering Seat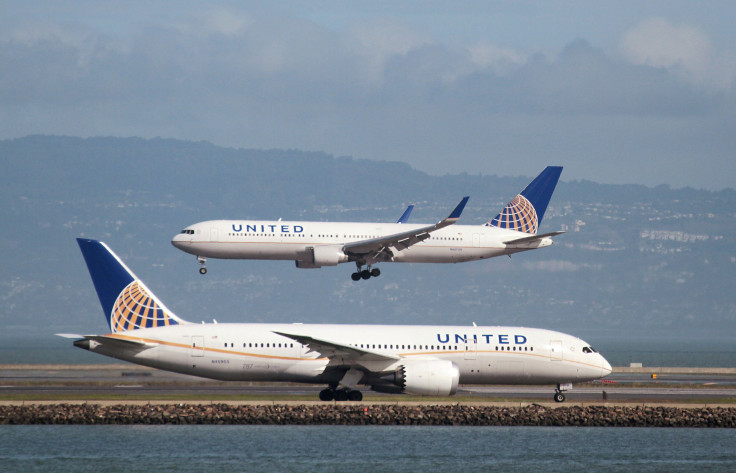 It's been quite the week for air travel – particularly for United and Delta. Both airlines made headlines for separate instances involving moving passengers from aircrafts – both voluntarily and involuntarily.
The most recent incident involved a passenger who was forcibly removed from a United flight in Chicago that was bound for Louisville, Kentucky. A video of the incident went viral as the man was dragged off the flight after "one customer refused to leave the aircraft voluntarily," according to the airline.
Read: David Dao, Doctor Dragged Off United Flight, Earned $234K From Professional Poker
Another recent airline fiasco occurred when Delta experienced a major system outage related to weather issues, which resulted in the termination of over 3,000 flights from last Wednesday through Sunday. Travelers were angered by the failure, however, one family was paid $11,000 to give up their seats on their flight from New York City to Fort Lauderdale, Florida.
Airline bumping occurs when airlines oversell their seats on a flight. Travelers are encouraged to give up their seats with vouchers, cash and even gift cards (for American Express, Target and Macy's, the recipient of the $11,000 seat exchange wrote in a Forbes article). When passengers refuse to voluntarily leave a flight, they can get "bumped." Travelers that are bumped must be paid.
Depending on the delay time a bumped passenger might experience while waiting for another flight, the airline must pay the traveler twice the amount of the one-way destination fare, ABC News reported. If travelers are delayed over two hours (four hours for international flights), they must be paid four times the amount of the one-way ticket price. Compensation for bumping can be paid via check or travel voucher.
Compensation is capped at $675 if the delay time is within two hours and $1,350 is the cap amount if the delay time surpasses two hours. It's required by the airline to also provide a written notice for compensation and travel alternatives.
© Copyright IBTimes 2023. All rights reserved.