Airplane Rage: Woman Faces Assault Charge For Pushing United Flight Attendant Over Mask Policy
A Houston-area woman was charged with assault after pushing an United Airlines flight attendant during a trip from Anchorage, Alaska to San Francisco.
Debby Dutton, 50, appeared in a federal court in Houston on Friday to face a charge of interference by assault, threat, or intimidation with flight crew members or attendants.
The incident occurred on June 29, after flight attendants made several announcements about the federal mask mandate in place for commercial flights and revealed passengers whose masks fall off while sleeping would be woken up and asked to comply with the rule.
Around three hours and a half hours after takeoff, a flight attendant noticed several passengers without masks, including Dutton's husband, who was asleep.
After the flight attendant asked those passengers to put their masks on, she tapped Dutton's husband on the shoulder, and he complied with the request.
As the flight attendant began to walk away, Dutton angrily shouted, "You don't touch my husband, why you wake him!"
According to the complaint, the flight attendant attempted to explain United Airlines' policy, but Dutton continued to scream and approached the crew member.
Dutton then forcefully pushed the flight attendant twice on the arm and was told to stop. Dutton's husband asked her to return to her seat, and she eventually sat back down.
The incident was then reported to the captain and police later spoke to witnesses who corroborated the victim's story. The flight attendant sought medical treatment following the incident and felt threatened.
The flight attendant, who described the incident as forceful and painful, reportedly suffered bruising. "The pushes left bruising on the flight attendant's right bicep," prosecutors said.
Dutton is scheduled to return to court on Tuesday. If convicted, she could face a maximum possible sentence of 20 years in prison and a fine.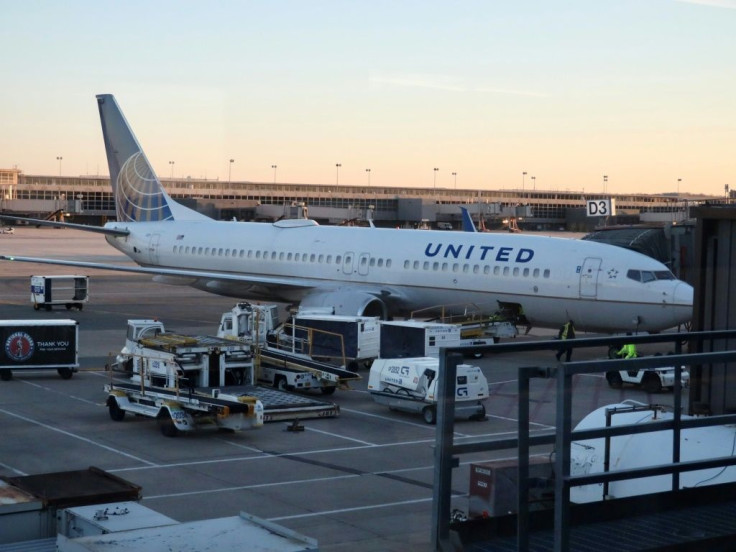 © Copyright IBTimes 2022. All rights reserved.
FOLLOW MORE IBT NEWS ON THE BELOW CHANNELS