Al Jazeera America Faces Its First US Presidential Election, But Can It Cut Through The 2016 Cable News Din?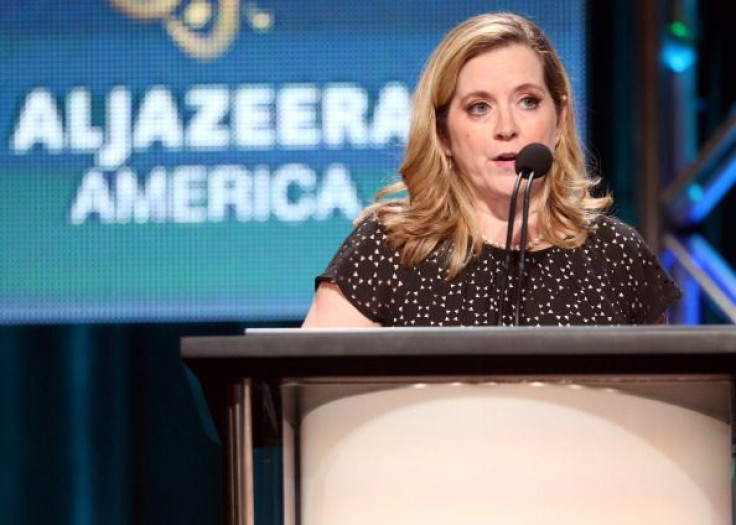 Al Jazeera America has seen its share of internal and external strife since launching in August 2013. If multiple rounds of layoffs, staff departures and programming shake-ups weren't enough to seal the fledgling network's fate, then the employee discrimination lawsuit that led to the ouster of its former chief executive earlier this year might have been the final nail in the coffin.
But AJAM is still here. And despite the near constant turmoil and premature reports of its death, the Qatar-backed outlet remains steadfast in its insistence that it can succeed in the crowded cable news marketplace by cutting through the din of sensationalism and proving there is still an appetite on cable TV for straightforward, no-frills investigative journalism. Even with the branding challenge presented by the name: "Al Jazeera."
Now, after 26 months in operation, Al Jazeera America is facing its next big challenge: how to cover its first U.S. presidential election. This is not an abstract test. Election cycles offer proven ratings boosts to cable news networks, and AJAM -- which is still struggling to find an audience and is available in only about 61 million households compared with CNN's 97 million -- could earn itself a significantly higher profile if it is able to create a well-defined coverage strategy. That's what happened during the 2008 election cycle when MSNBC, bolstered by the opinionated Keith Olbermann, carved out a niche for itself as a left-wing answer to market leader Fox News.
But Kate O'Brian, who has been president of Al Jazeera America since it launched, said Thursday she is not interested in partisan punditry. While other networks are zeroing in on the Trump controversy du jour, Al Jazeera America, O'Brian said, is planning an election coverage strategy that will eschew sound bites and melodrama and focus on deeply reported stories about how the candidates' policies will affect Americans. The network's first effort is an investigative series called "Buying of the President 2016," a partnership with the nonprofit Center for Public Integrity, which will seek to uncover the influence of so-called dark money in the post-"Citizens United" era.
It's a laudable idea, but whether viewers will tune in remains to be seen. In an exclusive interview with International Business Times, O'Brian talked about Al Jazeera America's plans for Decision 2016.
International Business Times: What's your strategy for election coverage and how will it differ from what your competitors are doing?
Kate O'Brian: We are really not doing the horse race. Plenty of people are already doing the horse race. We are going to stay true to our AJAM DNA and concentrate on producing objective, nonpartisan analysis of all the issues that face the American people. In doing that, it's not just talking about the issues. It's talking to real people. We strive in everything we do to go to the heart of the matter by finding the human story. We're covering the election through first-person vignettes that will illustrate the issue that people are facing in the U.S., by partnering with the Center for Public Integrity to go deeply into investigations of money and political support from a variety of places.
IBT: So it's a follow-the-money kind of situation?
O'Brian: Yes, the effort is called "Buying of the President 2016," and it's going to have in-depth financial profiles of the candidates and will look at the role of super PACs and political nonprofits who are all at the nexus of where money and politics meet in today's political landscape. Another thing that separates us from our perceived competitors is we don't book pundits. We book experts.
IBT: You tend to see more obsessive coverage on the other networks. And when I say obsessive, I mean, there will be one comment made by Ben Carson earlier in the day, and CNN will dedicate an entire prime-time block to that one comment and bring on the pundits that you just mentioned. Will we see any of that kind of focusing in on those types of "gotcha" issues?
O'Brian: We would rather focus on the issues, and the policies that the candidates are espousing, and explain those to the viewers. We are not a network that goes after gotcha moments. That's just not who we are.
IBT: Before Al Jazeera America launched, a lot of people would talk about how they want hard news and in-depth coverage on cable news, and here you come along and start doing that, and it seems like the audience has been slow to follow. I read a quote from you when the network launched: "Al Jazeera America will demonstrate that quality journalism is alive and well in the United States." So maybe it's alive and well, but do you worry that there's not an audience for it?
O'Brian: I do think there is an audience for quality journalism. And I think that as any 2-year-old media organization would be, we are still growing. We are not focused deeply on those kinds of numbers. We're really focused on the journalism. As we get more known, as people understand that if they come to us, they will get things that they're not seeing other places. We will see more people coming to the channel and coming to our website. This is a very saturated marketplace, and people have their habits that they had for many years. But again and again, I hear from people who say, "Oh, I was flipping around the news neighborhood on my cable box, and I found you, and you're giving me news that I'm not getting from the other places." We're very patient. And we know our time will come.
IBT: There have been a lot of changes at AJAM, reworkings of the staff, programming changes. So I think there's the perception that, either what you were trying wasn't working or you're just still trying to figure it out.
O'Brian: It depends on what you mean by "what you were trying wasn't working." The DNA of who we are and what we're trying to do, which is in-depth quality back-to-basics journalism, is in everything that we do. We, like every other news organization, are constantly looking at -- is this the right lineup? Is this the best way to do things? Should we emphasize this show over that show? That is completely normal practice. That's healthy. You have to look at what audiences are responding to. So as long as we're keeping who we are -- which is absolutely clear, and we talk about it all the time in our editorial meetings -- the other adjustments that we're making are understandable in the business world that we're living in.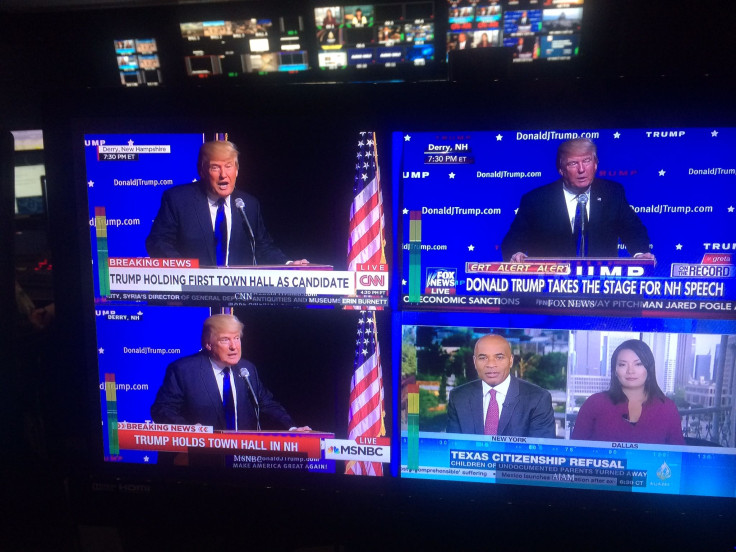 IBT: How we choose a president seems to get more and more "sound bitey" each cycle. And now you have two very prominent candidates who aren't even politicians, who from what I can tell, are popular because they are entertaining characters on television. How do you see Al Jazeera America's place in that environment?
O'Brian: It's all about original reporting. We are reporting on, and doing stories on, all the candidates' policy platforms, and we're relating what they're talking about to real-life issues and real people. Our political strategy in how we are telling those stories is completely aligned with what our editorial mission is day in and day out, which is to portray a diversity of viewpoints, to have an in-depth focus on core issues, and also to hold power to account. What we're doing, what I don't see others doing, is not repeating the wild sound bite again and again. What we're doing is going beyond the sound bite.
IBT: The reality of presidential elections is they can bring huge ratings for any network that does political coverage. If you look at the ebbing and flowing of CNN's ratings, for example, they go up during an election year. So 2016 is potentially going to be a big year for any cable news network. Given that you've carved out a strategy, could this be your big moment?
O'Brian: I hope that we'll get the audience that we're planning on, an audience that really cares about approaching the issues in the way that we're doing it. I don't want to be egocentric. I don't want to have hubris and say what we're doing will garner us millions and millions of viewers. What we're doing is staying true to who we are, and in doing that, providing our audience with a level of depth and quality -- and breadth, actually -- that they're not getting in other places. And if that turns into lots of extra ratings points, that's great.
This interview has been edited for length and clarity. Christopher Zara covers media and culture. News tips? Email me. Follow me on Twitter @christopherzara.
© Copyright IBTimes 2023. All rights reserved.