Alan Carr's 'Savage' Meghan Markle Joke On British Game Show Divides Twitter
KEY POINTS
Alan Carr made a joke on "Epic Gameshow" about Meghan Markle wanting to be queen
Some Twitter users slammed Carr for his remark, calling it "disgusting and low"
Other viewers defended Carr, saying he is a comedian and his joke should not be taken seriously
British TV personality Alan Carr sparked chaos on social media over the weekend with his shocking dig at Meghan Markle on his game show.
On Saturday's episode of ITV's "Epic Gameshow," host Carr divided viewers when he made a joke about the Duchess of Sussex quitting royal duties with Prince Harry last year. While introducing professional darts player Fallon Sherrock as a contestant, he asked her what nickname she's been given as a pro, and she replied, "the Queen of the Palace."
Carr then quipped, "I think that's the nickname Meghan had her heart set on – and look how that turned out," as quoted by Yahoo News. He then teased, "What's she like?"
The remark didn't go unnoticed among viewers, who then took to Twitter to complain about his jab at the pregnant duchess.
"If 'it's only a joke what's all the fuss?' then Kate Middleton's name should be substituted or even Anne or Queen Elizabeth. It doesn't mean anything," one tweeted.
"it is not savage! Attacking pregnant woman who was outcasted from Britain suffering mental health racism! How disgusting and low!! Should be ashamed of him next piers Morgan!!" another commented.
"Alan Carr you weirdo, stay in your lane!" a third user wrote.
"He should be pleased with himself now that the all homophobic people that hated him forever will like him for few minutes for attacking Meghan! Enjoy it Alan carr because it won't last for long! Shame on you!!" a fourth netizen wrote.
"Meghan will probably sue him now. Seems to be the way things are done," a fifth user added.
But others were only amused by his joke, pointing out that Carr is a comedian and urging fans not to take it too seriously.
One Twitter user pointed out, "Not a fan of Alan Carr but don't get how he's in the s--t for making a joke about Meghan Markle. Some of these people should've been around in the 80s when comedians really ripped into the royals and politicians. Good times."
"He can make jokes. It's OK. Especially when it hits the nail on the head like this one. Can we quit talking about the claims from that hit piece interview until it's publicly fact-checked?" another commented.
"Pathetic! People need to lighten up! Poor Kate has had to put up with much worse as have most other people. About time this country got its sense of humor back!" a third user wrote.
"It's called 'Comedy' get over it!" a fourth netizen added.
"Comedians are there to humor... I don't understand why people taking it so serious its a joke," another said.
This comes months after Prince Harry and Markle made headlines over their claims against the royal family in their interview with Oprah Winfrey.
During the bombshell tell-all, the couple said that there had been "concerns" and "conversations" within the royal family about how dark their son Archie's skin color would be before he was born. Markle also revealed that she had struggled with her mental health before she and Prince Harry stepped back as working royals last year.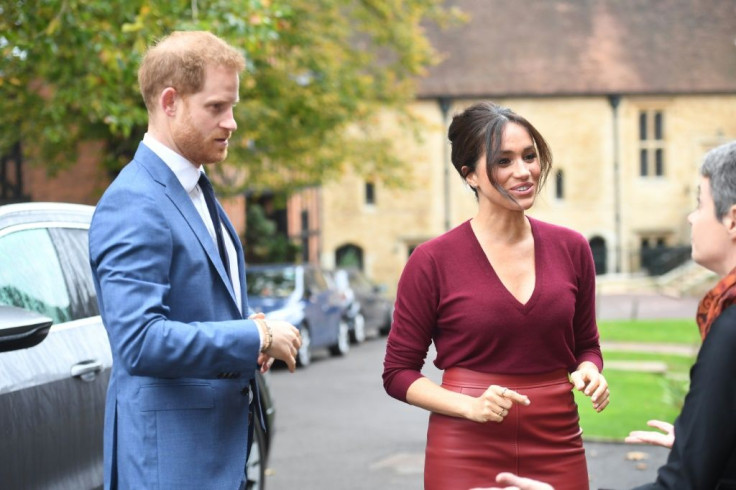 © Copyright IBTimes 2023. All rights reserved.