Alan Mulally Says All You Need Is Love – And A Great System
Ford Motor's turnaround from a $17B loss was "not complicated."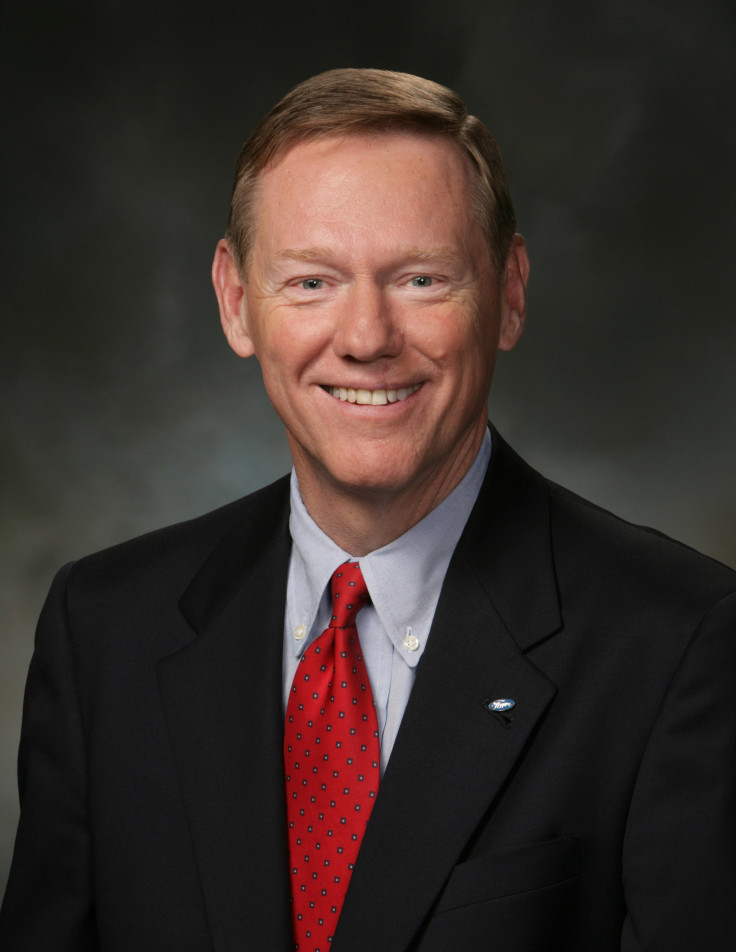 The architect of one of the great turnarounds in American business (Ford Motor Company, 2006-2010), Alan Mulally tells us in this exclusive interview for our Social Capital section, "I have never talked about myself over the years. I'm about humility, love and service, especially the service, and being part of teams to create value for the greater good."
His philosophy underlying his servant leadership style at Ford and earlier at Boeing he credits to his parents' iteration and reiteration of words of guidance. "We didn't have very many resources," he relates. But wisdom and caring were never in short supply. "Remember to seek to understand before you seek to be understood." "By working together with others, you are going to make a positive contribution to the moss people in your life." And very succinctly, "To serve is to live."
Already believing in the value of people working together, Alan gained from Boeing "a reliable process and expected behaviors that enable that to happen . . . and the ultimate was to go from Boeing to help build Ford. I just took that same model, that same management system." He calls it a culture of "love by design" that starts with a compelling vision, a strategy for achievement and a relentless implementation plan and is realized in actions and behaviors in a process that "is going to demonstrate to people that we love them, we appreciate them, and we thank them so much for delivering this compelling vision of safe and efficient transportation in getting people together everywhere around the world."
Says Alan, "Who you are as a person and as a leader is going to have more to do with your effectiveness going forward than anything else." So, first were "all those principles and practices that I treasure and I love from my parents," and then was his experience at Boeing, a company he describes as the finest large-scale integration company in the world. "Their discipline for designing and making and producing and supporting these airplanes [which he describes as the most sophisticated products in the world] is the most sophisticated and the most reliable and the most disciplined in the world. So here I come, being me, and I get a chance to learn that as a person in the system doing it." He notes it was not just the processes he learned, but "the integration of it, including all the customers, the shareholders, stakeholders, everybody, the FAA, all the certification agencies around the world -- all this working together."
How he accomplished that over a culture that was steeped in the traditional CYA-style of management and facing a $17 billion loss makes up the greatest part of Alan's conversation. In anecdotes that bring the people to life, he shares how he encouraged the team to be transparent about production or other problems they faced so as to focus on solving them. And trusting their ability to find solutions.
In fact, rather than ask detailed questions that might be construed as direction for action plans, Alan says he speaks the least at business plan reviews. Instead, he exudes the attitude that the people responsible will address their problems, implicitly communicating to them, "I know I'm going to see you next week. And I know you would never come in to the team and say, 'You know that red item I had last week? I was kind of busy; I didn't have a chance to work on it, so I chose not to. So, the hell with all of you guys.' ... So, all of a sudden, the team isn't working for the leader; the team is working for the compelling vision."
As a business success, Alan steered Ford to profit when other auto manufacturers had to look for government bailouts. He has earned considerable recognition for that feat. But we are honoring him for his Social Capital achievements: "When I arrived at Ford, the employee engagement was around 25%. And the employee satisfaction surveys were around 40%. And when I left eight years later, both of those were over 90%," he says.
True to his humility, Alan starts the interview talking about his colleague, Sarah McArthur (who has joined him for this interview), with whom – along with Marshall Goldsmith and Frances Hesselbein – he has been working very closely to spread the word about his management philosophy of "love by design." "It's the greatest team I've been on," he says as he tells about their encouragement to participate in Marshall's recently released book, "Work Is Love Made Visible."
Emphasizing that his management system is "not complicated," Alan is eager to share his insights and experiences -- watch the video below.
© Copyright IBTimes 2023. All rights reserved.