Alan Thicke Quotes: 10 Memorable Sayings On Parenting By The 'Growing Pains' Star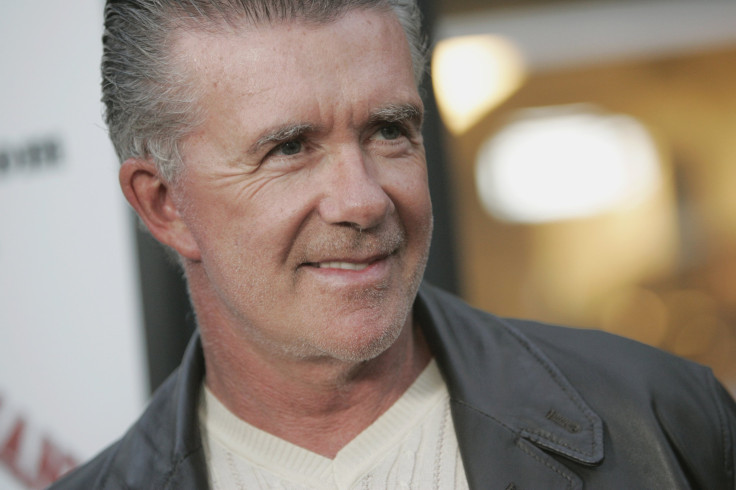 Alan Thicke, who played the head of the Seaver family on the popular ABC sitcom, "Growing Pains," died Tuesday aged 69. The actor suffered from a heart attack while playing hockey with his 19-year-old son, Carter.
Thicke reportedly collapsed at the Pickwick Gardens ice skating rink in Burbank, California, following which he was transported to Providence Saint Joseph Medical Center where he was pronounced dead.
Darin Mathewson, vice president of Pickwick Gardens, told Entertainment Tonight (ET) that Thicke was initially vomiting but was "coherent" when emergency personnel arrived after a 911 call. He also told ET that Thicke asked his son to take a photo of him as he was being taken to the hospital.
"On his way out he asked his son to take a picture. He goes, 'Ah, take a shot kiddo' and he did and off they went," Mathewson said.
"He had Carter take a picture of him, and said, 'Make sure you get the rink in the background' as they were taking him out of here," he added. "When he went by us, he gave us the thumbs up, like, 'I'm doing good guys, I'm good.'"
Here are some quotes to remember the memorable dad of TV:
"I'd be happy if they were orthodontists because straightening teeth will be around forever and show business can be fickle, but I also tell them to follow their dreams to the last drop... just don't be stupid about it." -- On his children going into show business.
"My priority is to turn people - especially kids - on to sports and being active so they don't even have to think about it being good for their health. If people participate for the fun of it, and believe me - it is fun, then fitness programs will be much more successful."
"As a father, my first priority is to help my sons set and attain personal goals so they will develop self-confidence and individual strength. Engaging in regular fitness activities with my children helps me fulfill those responsibilities. "
"It's always been said that comedy comes mostly out of the dark side anyway."
"I wouldn't call myself a standup in the presence of Jerry Seinfeld or Chris Rock, but I do my share of it and it has been and remains part of my activity and I like it."
"Family involvement is a valuable thing and playing together actively can be the '90s version of it. Instead of just watching, you can do it together... something we don't spend enough time on. We can motivate and excite each other about fitness." -- On parenting.
"If one tends to be a humorous person and you have a sense of humor the rest of your life then you can certainly lighten the load, I think, by bringing that to your trials and tribulations. It's easy to have a sense of humor when everything is going well."
"Loved it. Proud of it. Proud of what it stood for. I share the corny family values espoused on that show. Happy for the role, both, as I said, what it stood for and what it did for me and my life and my family and my career. So if that's what goes on my tombstone, I'm perfectly comfortable with it." -- While reflecting on "Growing Pains."
"Fitness needs to be perceived as fun and games or we subconsciously avoid it."
"I'm not able to go in with an act that I use month to month year to year all the time. It's constantly evolving and changing and that keeps me on my toes but certainly adds to the challenge."
© Copyright IBTimes 2023. All rights reserved.