Jim Carrey Takes Kathy Griffin's Side In Donald Trump Photo Controversy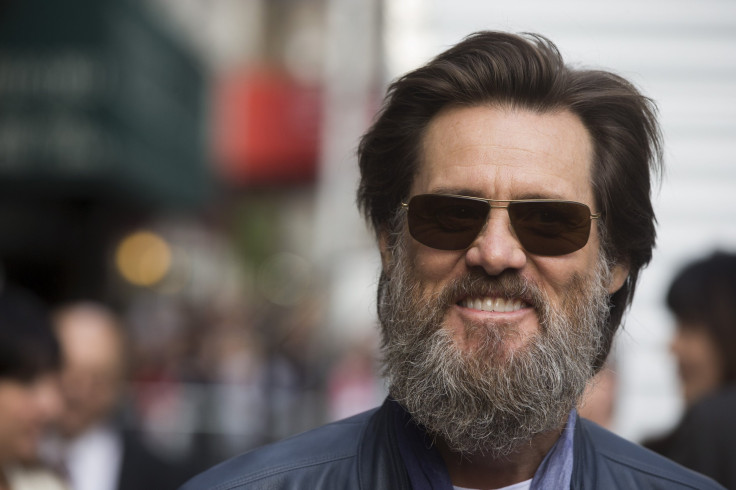 Jim Carrey recently came to Kathy Griffin's defense following her President Donald Trump photo controversy.
While speaking with Entertainment Tonight, Carrey explained that Griffin was just doing her job as a comedian. "I think it is the job of a comedian to cross the line at all times – because that line is not real. If you step out into the spotlight and you're doing the crazy things that Trump is doing, we're the last line of defense. And really, the comedians are the last voice of truth in this whole thing," he said.
Read: Kathy Griffin gets fired from CNN after posting offensive Donald Trump photo
Earlier this week, Griffin posted a photo of herself holding a fake decapitated head of Trump. The snap was taken by famed celebrity photographer Tyler Shields. Immediately after the picture was posted online, celebrities and citizens alike started slamming Griffin for it. The president of the United States also posted a tweet directed at the comedian and what she did.
On Wednesday, CNN decided to cut ties with Griffin, so she will no longer be hosting the New Year's Eve program alongside Anderson Cooper. According to the Daily Mail, some venues where Griffin is set to perform have also canceled their shows featuring the celebrity.
A statement from the State Theatre in New Brunswick, New Jersey has been released, confirming the cancellation of Griffin's show. "After careful consideration of recent events and for the safety of our patrons, Kathy Griffin's November 3rd performance has been canceled. All Kathy Griffin ticket buyers will be issued a full refund," it read.
According to TMZ, Griffin has also lost two shows in California and a show at the St. George Theatre in Staten Island, New York City. Griffin's endorsement with one brand will no longer push through as well.
Meanwhile, aside from Carrey, Larry King also came to Griffin's defense and urged everyone to forgive the comedian. King posted a tweet saying that Griffin has already apologized for her actions and should be forgiven so that everyone can move on.
Immediately after she received flak from fans, critics and other celebrities, Griffin posted an apology on her Twitter account. She said that she also makes mistakes and has learned a very important lesson following the incident.
© Copyright IBTimes 2023. All rights reserved.