Alex Rodriguez Practiced With Assistant Before Proposing To Jennifer Lopez
Alex Rodriguez practiced his marriage proposal to Jennifer Lopez just like he would practice for a baseball match. In a recent interview, the athlete explained how he managed to get the proposal just right, even getting his assistant involved.
Rodriguez proposed to Lopez with a beautiful ring when the couple went to the Bahamas last month for a vacation. In an interview on "The Tonight Show Starring Jimmy Fallon," the athlete said that he planned the proposal for six months and was both nervous and excited.
The proposal happened at a beach in the Bahamas. Rodriguez rehearsed the proposal with his assistant three days in a row to make sure that the sunset was perfect. Fallon and the audience laughed out loud at the thought of the athlete proposing to his assistant three days in a row.
The problem with the sunset was that on the first day of Rodriguez practicing the proposal the sun set at 6:27 p.m. EDT. The next day it was at 6:29 p.m. On the third day, the athlete could not check because it was raining.
Rodriguez decided to propose to Lopez at 6:29 p.m., and he is happy that it worked out well. Fallon noticed that the athlete wore his world series ring on the day he proposed, and Rodriguez admitted that Lopez noticed it too when they were heading out to the beach.
Rodriguez explained that he rarely wears his world series ring but felt that the proposal was an important occasion for him to wear it. Lopez asked him why he was wearing the ring to the beach, but she was not able to guess that he was going to propose.
The picture of Rodriguez proposing to Lopez showed just how surprised the singer was. Lopez also shared a photo of the beautiful diamond ring on her Instagram page.
Although Rodriguez and Lopez are engaged, the marriage may not take place anytime soon. As previously reported, the singer and actress said that she and her fiancé are too busy to plan their wedding at the moment.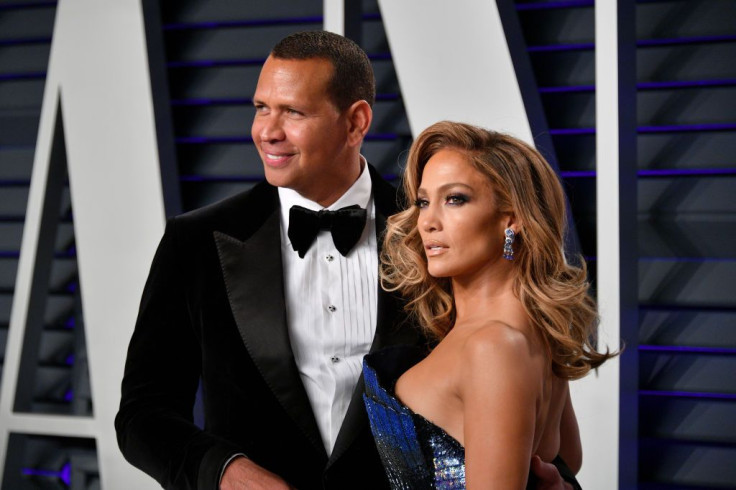 © Copyright IBTimes 2023. All rights reserved.