'Alexa & Katie' Review: Netflix's Teen Cancer Sitcom Remembers Laughter, Forgets Tears
Ensuring that every subscriber has a teen show tailored to their liking, Netflix has been rolling out new high school-based series the last few weeks. First, the '90s-set "Everything Sucks!" debuted in February, and then "On My Block," which follows four friends from a rough Los Angeles neighborhood navigating their teens, released last week. Now, "Alexa & Katie" will hit the streaming platform Friday.
The new series, created by Heather Wordham, centers on Alexa (Paris Berelc) and Katie (Isabel May) as they prepare to start their freshman year of high school. This period of time in one's life is hard enough, but it's much worse for Alexa, who's in the midst of a battle with cancer. Luckily, she has her best friend and neighbor Katie to always help cheer her up.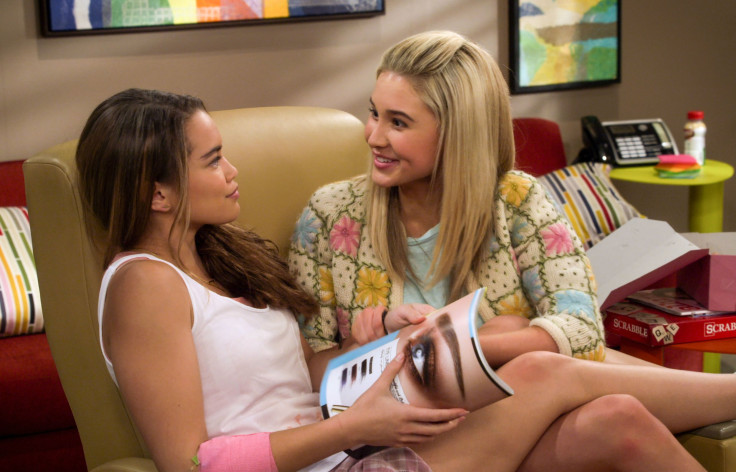 Rounding out the rest of the main characters are Alexa's mom, Lori (Tiffani Thiessen), her dad, Dave (Eddie Shin), and brother, Lucas (Emery Kelly), as well as Katie's mom, Jennifer (Jolie Jenkins), and brother, Jack (Finn Carr). These people might technically make up two different families who live in two different homes, but with an open-door policy and a dedication to caring for one another, they might as well all have the same last name.
The 13-episode first season marks the beginning of a perfect show for fans of Disney Channel and Nickelodeon who are looking for their next favorite series that'll give them comedy, drama and romance all wrapped up with a nice, family-friendly bow on top. It's easy to see that that's exactly what Netflix was trying for, not just with the bright colors and the cheesy lines, but also with the cast, most of whom have worked on the aforementioned networks before.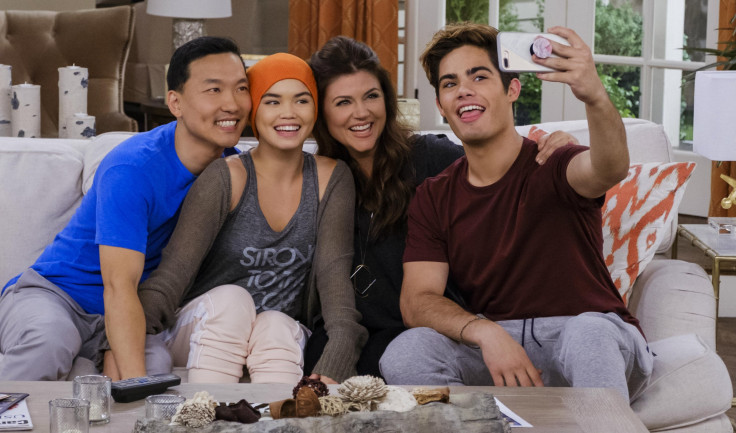 Lead actress Berelc starred in Disney XD's "Mighty Med" and "Lab Rats: Elite Force," while Jenkins held a role on Disney Channel's "Liv & Maddie." Kerri Medders, who plays Alexa's frenemy (heavier on the enemy), Gwenny, had a spot on Disney's "Gamer's Guide to Pretty Much Everything" and Jack Griffo, Alexa's love interest Dylan, was a lead in Nickelodeon's "The Thundermans." Meanwhile, Nathaniel J. Potvin, Katie's romantic interest Ryan, currently stars on the Disney XD series "Mech-X4." To help round things out, Netflix threw in a couple members from the boy band Forever in Your Mind. Kelly holds a lead role as Alexa's brother, while Ricky Garcia can be seen a couple of times as his friend and a fellow high school student.
Plus, viewers who might be a bit older than the target audience won't be left out in the fun as with Thiessen's original claim to fame being from her time on the hit teen series "Saved by the Bell." The writers made sure to have her character give a little shout-out to some guy named Zack who she met in high school. Not to mention that the revelation towards the end of the season of Katie loving Hallmark Christmas movies will strike a chord with many.
Aside from the cast and nostalgia, the first couple episodes of "Alexa & Katie" see the stars finding their footing before becoming more comfortable with their characters and with each other as the show progresses, which viewers will easily witness from their growing chemistry. Berelc and May play believable best friends who fans will root for, laugh with and cry with — though there could be a bit more of that last one. There are a couple sad or incredibly touching scenes, especially in the season finale, but it's not enough.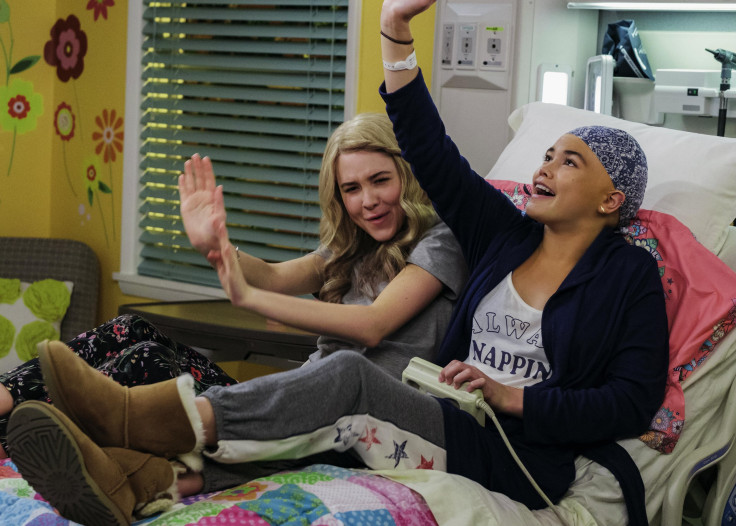 Despite the whole twist of this teen series being how Alexa's dealing with having cancer, how it affects her and those around her, the show never breaks the surface of the issues that many patients with the disease go through. "Alexa & Katie" kicks off with a chemo session and yes, we see a portion of her hair fall out, but that's about it.
Over the course of the entire season, there's the brief hair moment, a quick second where Alexa sits down because she needs to catch her breath and the chance of plans being canceled because of the possibility of her getting an infection. Granted the sitcom's purpose is to show how cancer is affecting Alexa's normal high school life, as well as the unbreakable bond she shares with Katie — and it does both of those well. But if the show is taking on this serious topic, then it shouldn't be afraid to tackle it from all angles.
Should "Alexa & Katie" be renewed for a Season 2, it could stand to take a small lesson from fellow Netflix show "One Day at a Time" on the art of perfectly blending laughter and tears.
Season 1 of "Alexa & Katie" debuts on Netflix on Friday.
© Copyright IBTimes 2022. All rights reserved.
FOLLOW MORE IBT NEWS ON THE BELOW CHANNELS