Alleged Racial Profiling At Boston Logan Raises Questions: Does TSA's 'Behavior Detection' Really Work?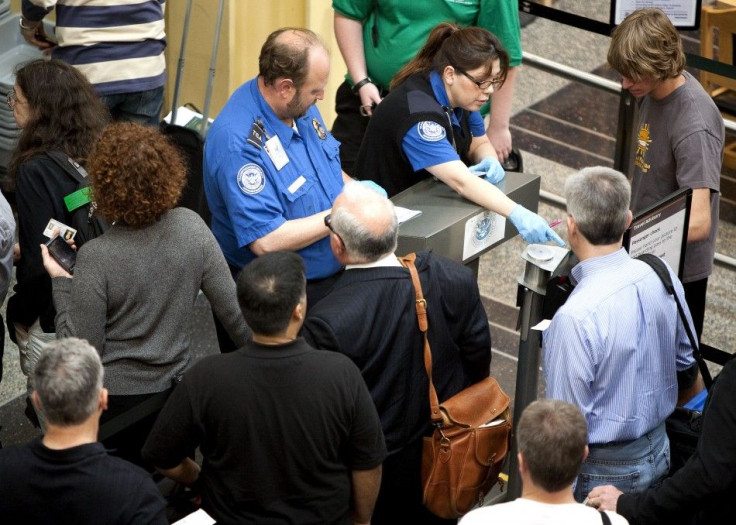 The Transportation Security Administration's "expanded behavior detection" pilot program at Boston Logan International Airport was supposed to be the model for airports nationwide, but reports of rampant racial profiling targeting not just Middle Easterners but also blacks and Hispanics has put the controversial method in question and forced the agency to open up an investigation.
The TSA hopes the program will help flag possible terrorists based on mannerisms, but the New York Times, which broke the story, reports that 32 officers at Boston Logan have come forward claiming that minorities are targeted specifically because of their appearance.
The officers said their co-workers pinpointed minorities in response to pressure from managers to yield drugs, outstanding arrest warrants or immigration problems. High results, they said, were seen as a way of bolstering the program and demonstrating its efficiency to Washington policymakers.
According to TSA's website, officers in the program use "their advanced interviewing techniques to look for suspicious indicators based on a passenger's travel and identification." Those branded as "high-risk" go through additional screening "to resolve an identified anomaly or suspicious characteristic at the security checkpoint."
Officers, however, claim that Hispanics traveling to Miami or blacks wearing baseball caps backward were much more likely to be stopped for "suspicious" behavior. The practice became so common, they said, that the Massachusetts State Police questioned why minorities appeared to make up the overwhelming majority of referrals from the airport.
"The behavior detection program is no longer a behavior-based program, but it is a racial-profiling program," the Times quoted a TSA officer as saying.
"They just pull aside anyone who they don't like the way they look -- if they are black and have expensive clothes or jewelry or if they are Hispanic," another added.
The TSA released a statement saying the new program "in no way encourages or tolerates profiling," adding "if any of these claims prove accurate, we will take immediate and decisive action to ensure there are consequences to such activity."
The agency said it did not compile information on passengers' race or ethnicity and, thus, could not provide a breakdown of those stopped in the pilot program.
The "expanded behavior detection" initiative has been compared by many to security measures used in Israel. TSA chief John Pistole acknowledged this himself last year, saying that Israeli techniques were carefully examined.
"There's a lot -- under that Israeli model -- a lot that is done that is obviously very effective," he said at the Aspen Security Forum. Critics, however, have called the Israeli program far too time consuming with a degree of religious and racial profiling that is unacceptable.
While 3,000 officers at 161 airports already use behavioral detection to identify possible threats, the TSA hopes to use Boston's Israeli-inspired program as a model to implement more advanced tactics nationwide. Already, the agency has extended the program to Detroit Metro Airport.
'Dubious Science'
The TSA is no stranger to criticism. Its "invasive" pat-downs, X-ray scans and other measures have been met with a near-constant chorus of complaints. But perhaps none have touched a nerve as much as so-called "behavior detection."
The agency first implemented the technique in 2003 at Boston Logan, but the Government Accountability Office, or GAO, Congress' watchdog, concluded last year that aviation officials instituted it without first determining if it had a scientific basis.
Many researchers say the idea that you can spot a possible terrorist based on their behavior is "dubious science."
William J. Perry, of Stanford University, and Charles M. Vest, of MIT, outlined their issues with behavioral detection in the 2008 report "Protecting Individual Privacy in the Struggle Against Terrorists."
"There is not a consensus within the relevant scientific community nor on the committee [on Technical and Privacy Dimensions of Information for Terrorism Prevention and Other National Goals, National Research Council] regarding whether any behavioral surveillance or physiological monitoring techniques are ready for use at all in the counterterrorist context given the present state of the science," they wrote.
The GAO agrees.
In 2010, it found that the 3,000 "behavior detection" officers in the U.S. sidetracked 50,000 passengers, resulting in the arrests of 300 people. None of them turned out to be terrorists.
Moreover, the GAO claims that those same officers have let at least 16 individuals allegedly involved in six subsequent terror plots slip through eight different airports on at least 23 different occasions since 2004.
© Copyright IBTimes 2023. All rights reserved.
FOLLOW MORE IBT NEWS ON THE BELOW CHANNELS