Allyson Watterson Update: Mother Speaks To 'Dateline' About Oregon Woman's Disappearance
On Dec. 23, Allyson Watterson was reported missing. The 20-year-old was last seen on a hike with her boyfriend, Benjamin Garland, near Portland, Oregon. Per Garland's account, the two became separated after hiking near North Plains.
After an investigation, search efforts were suspended on Dec. 28, though Watterson had not been located. The decision came after Washington County Sheriff's Deputy Tony Morris had revealed that "some interesting items and clues" had been discovered while looking for her.
Now, as reported by NBC, Allyson's mother, Misty Watterson, spoke to "Dateline" about what's next in the search for her daughter.
While discussing the 30-hour gap that emerged between the last time she was seen and the time when she was reported missing by Garland's father, Don Garland, Misty expressed frustration regarding the unaccounted for time.
"Thirty hours. I just can't believe it. She could be anywhere," she said. "She's out there somewhere and we just need to find her."
She also revealed that she was "in good spirits" the last time she had spoken to her daughter. "We told each other 'love you' and that we'd talk to each other later. We are really close. Our whole family is," Misty said. She then added, "We constantly stay in contact with each other. She knows I worry all the time, so she always lets me know where she is. Because of a situation like this. This situation is my worst nightmare."
READ: Missing Oregon Woman: Allyson Watterson's Parents Give New Interview After Police Suspend Search Efforts
Homeowners in the area reported seeing the couple at various times leading up to Allyson's disappearance. When speaking to deputies, one resident recounted that the two of them had knocked on their door and asked to use their phone because their vehicle had broken down. Per the homeowner's account, the two then left.
Additionally, another local reported that they had encountered Benjamin sleeping in their truck. At that time, he had stated his friends had left him and he had used the truck as shelter from the rain. He was then driven home by the owner of the truck.
Upon notifying law enforcement of Allyson's disappearance, Don stated that he was under the impression that the two had been hiking. However, investigators have not been able to confirm this theory. Later, officials would locate a stolen truck in a wooded area of North Plains. Benjamin would later be taken into custody pertaining to the vehicle.
Prosecutors have filed probation violation charges of unlawful use of a weapon, assault, coercion and a firearm probation from a 2017 case, as reported by KOIN. On Dec. 26, he appeared in court and pleaded not guilty to other charges, including theft, fraudulent use of credit card, unauthorized use of a vehicle and possession of a stolen vehicle.
Anyone with information on the location of Allyson Watterson is asked to contact the Washington County Sheriff's Office at 503-846-2700 or email tips@bringallysonhome.org.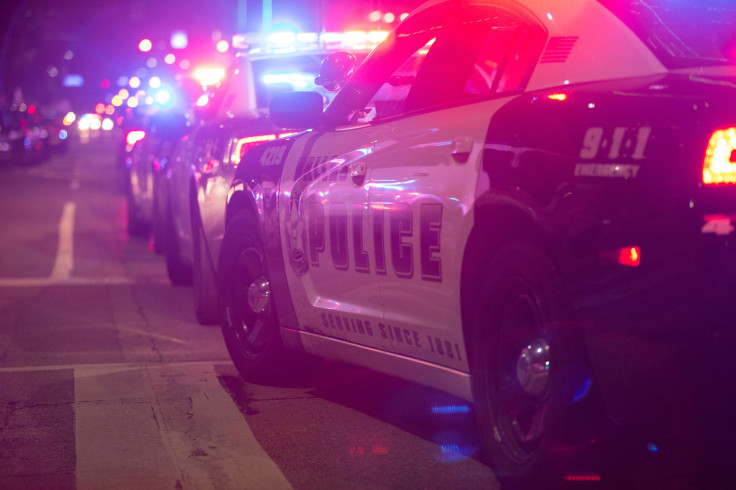 © Copyright IBTimes 2023. All rights reserved.