Alternative Pop Musician Allocai Combines Jazz, Synth and Pop to Create Album 'Black Silver'
This article uses affiliate links, which means if you purchase products through these links, we may earn a commission. Click here to see our
T&C
. For licensing please click
here
.
Whilst listeners have more access to their favorite artists than ever before, to succeed as a dynamic musician in the contemporary music world, artists have to explore themselves and their sound.
Allocai is an artist that is pushing boundaries, bending genres, and encapsulating emotion.
2022 has seen the sudden embrace of music meshing and deep dives into the personal lives of artists.
To be a successful musician in 2022 is to be many things. Contemporary artists thrive in the digital environment by pushing musical boundaries, bending genres, and reshaping the music industry. This is done in conjunction with baring souls, and opening up about personal themes. It is no easy task to be an authentic and engaging artist.
One author notes that, "understanding new forms of notation, boundary-pushing virtuosity, new instrumental techniques, and the conceptual challenges of articulating complex sonic architecture are among the many challenges that the performer of new music must master." This is an illustration of how challenging it is to not only master contemporary music artistry, but to succeed in a digital climate where consumer needs are shaped by trends and curiosity.
One artist that is simultaneously bending genres, reshaping musicality, and baring his soul, is alternative pop musician Allocai. The artist released his debut album, Cruelty, in 2020. However, he has now surpassed himself with his latest album: Black Silver.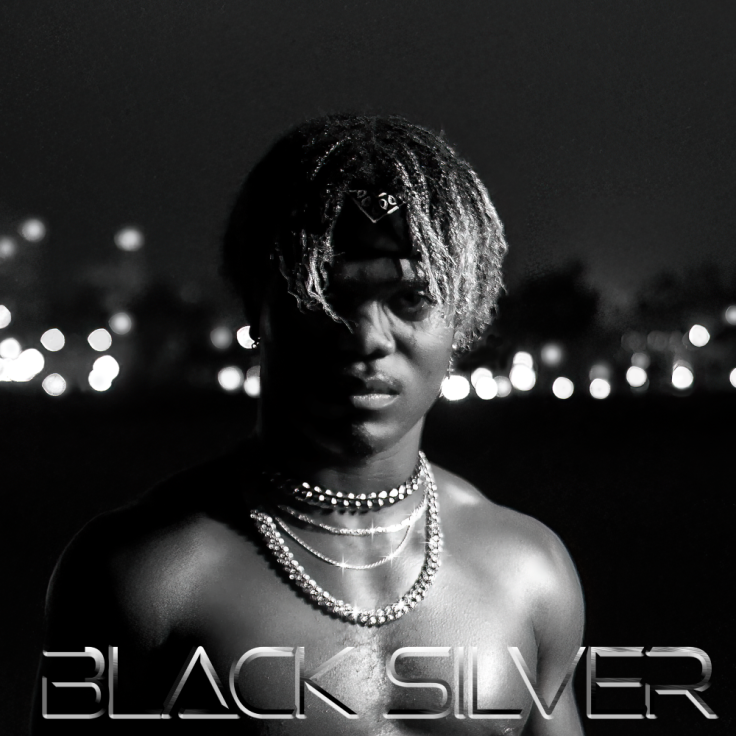 Music in 2022
Viberate, a company that provides research and analytics for the music industry, notes that 2022 has and will continue to see some important and defining trends, such as "multilingual music going more mainstream, personalisation will come to the forefront, TikTok will act as a career launchpad, short videos gaining power, and further blending of genres." This prediction has been largely accurate.
Music lovers and fans have become increasingly invested and interested in the artists whose music they support. This means a number of things. Musicians have always been known to allow their listeners into their personal lives by revealing deeply intimate things through their music. However, fans, now more than ever, crave a deep connection between themselves and their favorite artists. This can have a positive effect on the marketing of an artist. Fans are more likely to purchase merchandise, and engage with personalized content. Musicians can maximize their digital presence, and promote their music, simply by being authentic online.
Viberate expands on their prediction for genre bending by arguing that, "Artists and their audiences prefer moods to traditional genre labels, with the trend extending to popular streaming playlists for specific occasions." This offers artists a great deal of freedom. Musicians no longer have to confine themselves to specific labels or genres in order to appeal to their fanbase. Music that is authentic, and that creates a specific ambiance, is exactly what fans are looking for. This means that artists are able to explore both themselves and their own musicality in dynamic ways. Genre bending is compelling because it allows artists to select facets of genres that appeal to them, and mesh them together to create a unique and interesting sound. Genre bending is not always obvious, as many artists draw subtle inspiration from genres without having to represent it in its entirety.
Allocai and Black Silver
Allocai burst into the music scene in 2020 with the launch of Cruelty. The album was raw and honest, with a discernible edge. Allocai confronted personal and intimate issues in the album, and fans became enthralled by the artist's ability to evoke emotion. The artist bared all, and detailed his journey to recovery with an authentic, honest, and impactful tone.
Allocai created Black Silver in the wake of the pandemic. The artist utilized his isolation and self-intimacy to gather inspiration, write, and create. Whilst Allocai notes that his music can be ascribed to the genre of Alternative Pop/Rock; Black Silver is truly an amalgamation of intriguing sounds across genres. Allocai purposefully incorporated both jazz and synth elements into Black Silver. This was done to not only pay homage to the two powerful genres, but also to invest in a truly singular sound. The artist is unwilling to let labels and genres define his music and personhood, but rather have his sound and identity define those labels.
Within Black Silver, the artist released the now immensely popular, 'Bad for Me.' The song represents a Bonnie and Clyde narrative with its lyrics, but what is truly evocative is the song's creation of a singular ambiance, or 'vibe.' Within this song, the artist's genre bending and meshing is most prominent and powerful. Accompanying the hit, is an equally evocative and magnetic music video. Reflecting the album's defined aesthetic, the video is initially shot largely in black and white, with a distinct undertone of silver. However, the black and white footage is disrupted by vivid scenes of striking blue, and then later, red. The vibrancy of the music is perfectly encapsulated by rhythmic movement and dance, as Allocai moves in harmony with additional dancers. The video then bursts into energetic scenes of animation, where characters are shown dueling. However, in the end, the pair reach for each other in a moment of salvation. As the music and the video conclude, the viewer is left with the confrontational vision of the artist himself.
Final Thoughts
2022 Was predicted to be a year for dynamic genre bending in the music world, alongside a deep consumer investment into the artists they follow. Social media platforms have facilitated a close bond between listeners and performers, but what audiences truly want is the auditory reflection of identity, personality, and raw emotion. Allocai has proven to be an artist that prioritizes the integrity of undefined sounds. The artist's music is not dictated by genre, but by mood, emotion, and authentic sounds. Allocai's fans are enthralled both by the artist's ability to invite listeners into their personal world, but also by the interesting and evolving music.
FOLLOW MORE IBT NEWS ON THE BELOW CHANNELS