Amazon Delivery Driver Found Dead In Yard After Suspected Attack By 2 Dogs
KEY POINTS
Neighbors alerted officials about an Amazon van parked outside the house for hours
The homeowners were out of town when the deceased worker's body was found
A German Shepherd and an English Mastiff were shot and killed at the house
The death of an Amazon worker is being investigated after his body was found in the yard of a home in Excelsior Springs, Missouri.
Responding deputies shot and killed two aggressive dogs at the scene after what is suspected to be a fatal dog attack. The body of the unidentified delivery driver was found Monday on a property in the Wood Heights area.
Neighbors initially reported to officials about an Amazon van that had been parked outside the house for several hours, NBC News reported. Deputies responded at around 7 p.m. to investigate the van and found the man's body in the yard.
Two dogs, a German Shepherd and an English Mastiff were also found on the property. Officials said the dogs behaved aggressively as the cops tried to make contact with the victim.
It is suspected that the Amazon employee was fatally mauled by the dogs. However, officials are waiting for the medical examiner to determine the exact cause of death.
"When my deputies arrived on scene they entered a shut gate and the two dogs approached them aggressively," Ray County Sheriff Scott Childers told USA TODAY.
The mastiff was shot and injured by one of the deputies for behaving aggressively, after which the two dogs returned to the house. Deputies said they could still hear the dogs barking and also spotted blood on the doggy door.
For the safety of those at the scene, deputies entered the house and shot and killed the pets.
Officials said the homeowners were out of town when the suspected dog attack took place.
Amazon spokesperson Lisa Levandowski provided a statement to KSHB 41 News in light of the employee's death.
"We're deeply saddened by tonight's tragic incident involving a member of our Amazon family and will be providing support to the team and the driver's loved ones. We are assisting law enforcement in their investigation," Levandowski said.
Billy Marrant, a resident who lives close by, said the fences of the residence where the deceased man was found are always locked.
"I've never seen the dogs out," Marrant told the outlet. "Their gate's always closed and it looks like they got it wired so the dogs can't get out. I just can't imagine anybody would go in there. I don't trust dogs that come into my yard and snares at me and growls at me and stuff. So I just stay away from them."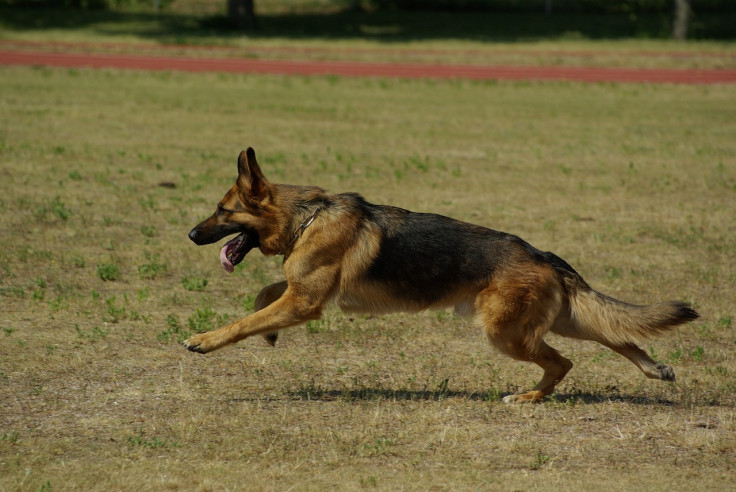 © Copyright IBTimes 2023. All rights reserved.
FOLLOW MORE IBT NEWS ON THE BELOW CHANNELS