Amazon Sells 4M Kindles, but Goldman Sachs Says Retailer's Q4 Sales May Miss Street View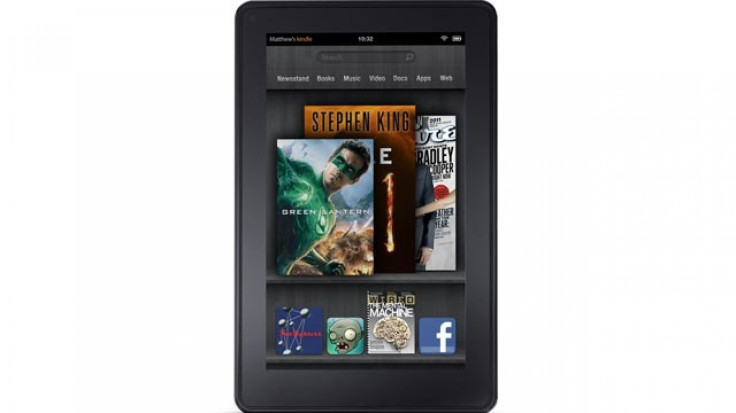 Online retailer Amazon.com Inc. (NASDAQ:AMZN) said it sold more than one million Kindle devices per week during the month of December, implying that it might have sold more than 4 million Kindles during December.
All through December, customers purchased well over 1 million Kindle devices per week, Amazon said in a statement. Amazon said Kindle Fire, Kindle Touch and Kindle captured the top three spots in its best seller charts.
Kindle Fire is the number one best-selling, most gifted, and most wished for product across the millions of items available on Amazon.com since its introduction 13 weeks ago. Kindle is also the best-selling product on Amazon.co.uk, Amazon.de, Amazon.fr, Amazon.es and Amazon.it this holiday season, the retailer said.
Amazon also highlighted the success of Kindle Direct Publishing, through which authors can self-publish e-books. The number 1 and number 4 best-selling Kindle books released in 2011 were self-published.
We are grateful to our customers worldwide for making this the best holiday ever for Kindle, said Jeff Bezos, Amazon.com CEO. And in a huge milestone for independent publishing, we'd also like to congratulate Darcie Chan, the author of 'The Mill River Recluse,' and Chris Culver, the author of 'The Abbey,' for writing two of the best-selling Kindle books of the year.
However, Goldman Sachs analyst Heather Bellini predicts that Amazon could report fourth-quarter revenues lower than the Street expectations on slower-than-expected e-commerce growth. Bellini expects Amazon to generate fourth-quarter sales of $17.87 billion, which is less than the consensus estimate of $18.18 billion, according to analysts polled by Thomson Reuters.
Bellini based her estimate on the comScore data that showed that total e-commerce sales rose 15 percent to $35.3 billion in the November-December holiday shopping season. Though historically Amazon's fourth quarter sales growth has managed to surpass holiday season growth in e-commerce by 23 percentage points, it still doesn't get the company to the 40 percent growth analysts were expecting, Bloomberg Businessweek reported citing a note from Goldman Sachs.
Though, Bellini noted that comScore numbers exclude international sales, the analyst said taken alone, they seem to suggest the potential for downside risk to consensus forecasts for 4Q2012.
Goldman Sachs' forecast came on the heels of Amazon's financial forecast in October when it said it may post an operating loss for the fourth quarter. For the fourth quarter, Amazon expects net sales of $16.45 billion to $18.65 billion, or to grow 27 percent to 44 percent from last year. Operating results are expected between a loss of 200 million and a profit of $250 million.
Shares of Seattle, Washington-based Amazon.com closed Thursday at $173.86 on Nasdaq.
© Copyright IBTimes 2023. All rights reserved.