Amber Heard Allegedly Perpetrated 'Serial Violence' Against Johnny Depp; Netizens Call Actress 'Psychotic'
KEY POINTS
Amber Heard and Johnny Depp's lawyers have responded to the leaked audiotapes
Johnny Depp's fans are petitioning for Amber Heard to be removed from "Aquaman"
They have been calling the actress "psychotic"
Amber Heard and Johnny Depp's lawyers have released their respective statements after the former couple's audiotapes were leaked online.
Adam Waldman, Depp's lawyer, puts all of the blame on Heard amid the ongoing abuse scandal.
"The first confessional tape she made reveals a conversation any real abuse victim will recognize all too well. It exposes that Ms. Heard perpetrated serial violence against Mr. Depp, and then concocted an elaborate abuse hoax to cover it up," he told USA Today.
Waldman added that Heard revealed the motive for her violence against Depp and it due to the "Pirates of the Caribbean" star's attempts to split with her so he could escape her abuse.
The head of Heard's legal team, Roberta Kaplan, did not directly react to the leaked recordings of the former couple. But she stood behind her client and suggested that Heard didn't abuse Depp.
"The fact that a woman fights or talks back does not mean that she has not been the subject of repeated domestic violence and abuse. It's a myth to say, as Mr. Depp apparently is implying, that if Ms. Heard slapped him then she can't also be a victim. This is just not true," Kaplan said.
As of late, fans of Depp have been taking his side on the issue. And those who believed Heard when she filed a complaint four years ago are also apologizing to Depp.
On Twitter, some netizens continue to lambast Heard for lying about her alleged physical abuse, and they even called her psychotic.
"Finally, the rest of the world is saying what I've said for years. Amber Heard is a lying, toxic, psychotic, money-grabbing [expletive]. #justiceforjohnnydepp," Twitter user @Annamarieg02 said.
"There's only one side… the truth! Johnny was the victim of domestic abuse by a sociopathic, narcissistic, psychotic liar…" Twitter user @Sammy079 said.
Other netizens have been urging DC to drop Heard from the "Aquaman" franchise. An ongoing petition created by Depp's supporters has already garnered over 275,000 signatures.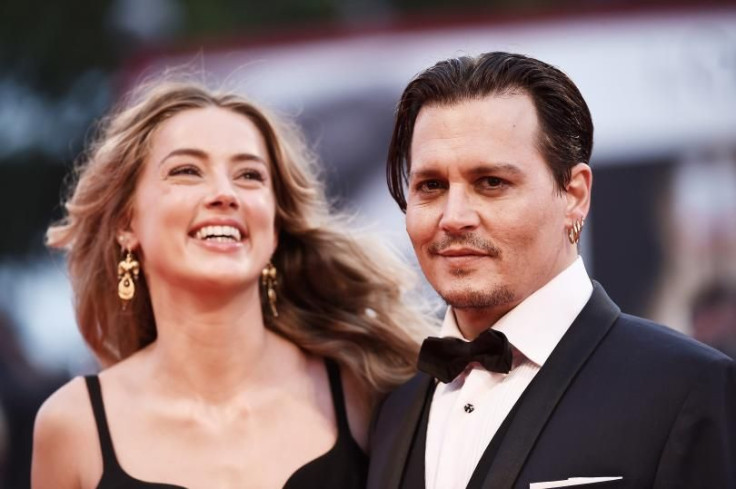 © Copyright IBTimes 2023. All rights reserved.