Amber Heard Still Part Of Zack Snyder's 'Justice League': 'Take The Good With The Bad'
KEY POINTS
Zack Snyder confirmed that Amber Heard is part of his version of "Justice League"
He said he shot Heard again for his four-hour-long director's-cut version of the 2017 DC film
Snyder added that fans can "express" their passion but "need to measure expectation"
Amber Heard is still part of Zack Snyder's "Justice League" cut, the director confirmed.
The Snyders — Zack and his wife, Deborah — had an exclusive interview with BuzzPopTV where they addressed 10 burning questions about the highly anticipated "Justice League" movie. One of the questions touched on Heard and the threat of cancel culture.
A number of fans and social media users have said they won't watch the movie if Heard is in it amid her ongoing legal battle with ex-husband Johnny Depp. But Snyder confirmed that she's still part of the superhero flick.
"I'm you know, I clearly like Amber's in my movie," he said. "You know and I just shot her again."
Snyder shared his thoughts about the threats from fans wanting to cancel his four-hour-long director's-cut version of the 2017 DC film due to Heard's involvement. He suggested that though fans are free to express their opinions, they should also keep in mind that there may be a lot going on behind the scenes before condemning the work.
"The amazing thing about what I feel like with the fans of mine that have supported the Snyder cut, there's always been a really, a clean line and respect for the vision that I have for the movie and I really feel like there's been a really, you know, clear delineation about 'we're here, we want to see your movie, so go make it', you know, which I think is really amazing for an artist," he said.
"It's incredibly, um, you know, it's uplifting and it's the support that's unbelievable," he continued. "So I guess my point is that I do think that it's important for, if people are passionate about a thing, they need to express it, but also I feel like they need to measure expectation about like what does it mean, is there a vision that I don't [see], is there something that I'm not seeing, you know."
Snyder concluded, "There's a lot of elements on a lot of moving parts, so, um, you know, I think you're gonna have to take the good with the bad, as they say."
In February, a new trailer for Snyder's "Justice League" was released, and some thought Heard's scenes may have been cut because they didn't see her name in the credits while others claimed she wasn't in the sneak peek. Other fans refuted this, saying she made a brief appearance in the trailer.
Rumors that Heard has been fired from her role as Mera in "Aquaman 2" then surfaced weeks later. However, Ryan Parker, a senior staff writer for The Hollywood Reporter, later debunked it, tweeting that a "reliable source" told him "reports of Amber Heard being fired off 'Aquaman 2' are inaccurate."
Snyder's "Justice League" hit HBO Max this Thursday at midnight PDT and 3 a.m. EDT.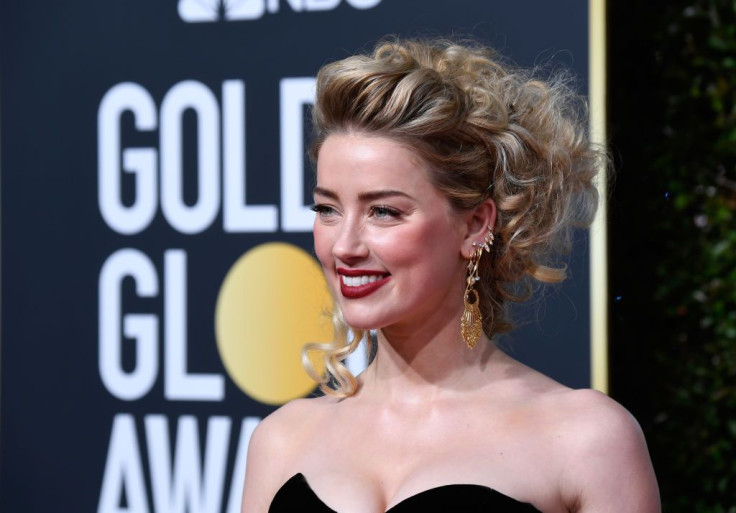 © Copyright IBTimes 2023. All rights reserved.
FOLLOW MORE IBT NEWS ON THE BELOW CHANNELS