Amber Heard's Insurer Files Lawsuit To Not Be Forced To Cover Her Legal Fees
KEY POINTS
Amber Heard's insurance provider is seeking to not be forced to cover her legal defense fees and the damages she owes Johnny Depp
New York Marine and General Insurance claimed that Heard's $1 million policy doesn't cover "willful acts"
The company said the verdict in their defamation case established that Heard's liability was caused by her "willful act"
Amber Heard's former insurance provider has taken legal action to avoid having to pay her legal fees and damages in her defamation case with ex-husband Johnny Depp.
After a six-week trial, Depp was awarded $10.35 million in damages last month after a Virginia jury found that Heard defamed him in a 2018 op-ed, though she didn't mention him by name in the piece. The actress won one of her three defamation countersuit claims and was awarded $2 million in damages.
On Friday, New York Marine and General Insurance filed a lawsuit against Heard in federal court seeking to not be forced to cover the "Aquaman" star's legal defense fees and expenses for the multimillion-dollar trial or any subsequent appeal, People reported, citing court documents.
The insurance provider covered Heard from July 18, 2018, to July 18, 2019. The op-ed that was at the center of Depp's defamation case against her was published in December 2018. The "Pirates of the Caribbean" star sued Heard in March 2019.
According to the insurance company, her $1 million policy doesn't cover "willful acts." The insurer also claimed that Heard made a change in her legal defense team that was not part of their initial agreement.
"The jury's factual findings establish that Heard's liability is caused by the willful act(s) of Heard. As a result, as a matter of California public policy and pursuant to California Insurance Code 533, the Policy does not provide coverage for Heard's liability as reflected in the Judgment Order entered on June 24, 2022," the filing read.
The California law does not hold the insurer "liable for a loss caused by the willful act of the insured."
"On October 1, 2019, New York Marine accepted Heard's defense of the Underlying Action subject to reservation of rights," the documents stated. "Specifically, New York Marine advised Heard that New York Marine would provide a legal defense but that to the extent California law does not permit an insurer to indemnify the insured, no indemnity can be provided."
Heard had incurred at least $6 million in attorney fees, according to testimony in the Virginia defamation trial.
Another insurance company, Travelers Commercial Insurance, "has spent and continues to spend substantial sums" for Heard's defense under a homeowners insurance policy provided in 2018, the Los Angeles Times reported.
Travelers sued New York Marine to make it pay half of Heard's defense costs, according to filings in 2021 in U.S. District Court in California. New York Marine denied some of the allegations and countersued, the court filings showed.
The issue is whether New York Marine is liable for the costs associated with Heard's independently appointed legal counsel and the award made against her, the outlet noted.
Following the trial, Heard's lawyer Elaine Bredehoft said the actress planned to appeal and could not afford to pay the judgment. Heard has since requested a mistrial and a potential new trial in the case, claiming that the wrong juror was seated for the proceedings.
Travelers did not respond to requests for comment. A rep for Heard declined to comment on the new lawsuit.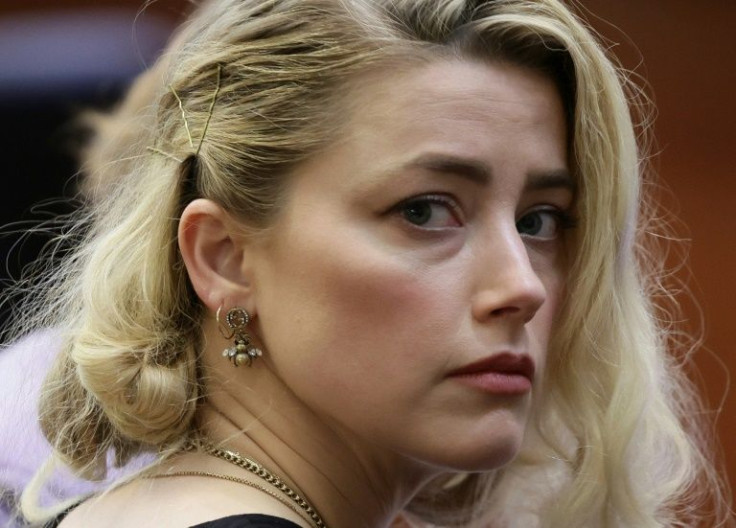 © Copyright IBTimes 2023. All rights reserved.