American FedEx Pilot Jailed In Singapore For Breaking Quarantine Rules
KEY POINTS
A FedEx pilot was sentenced to four weeks in jail in Singapore for breaking its self-quarantine rules
Brian Yeargan became the first American to be put behind bars in the country after pleading guilty earlier this month
Yeargan broke Singapore's quarantine rules when he went outside his hotel room to but masks and a thermometer
Yeargan and his two co-pilots were placed in quarantine after arriving in Singapore from Australia
A FedEx pilot became the first American to be put behind bars in Singapore for breaking the country's self-isolation order to prevent the spread of COVID-19.
44-year-old Brian Yeargan was sentenced to four weeks imprisonment after pleading guilty earlier this month.
Yeargan's plea came after he left his hotel room for three hours to buy masks and a thermometer, said lawyer Ronnie Tan, through WPXI.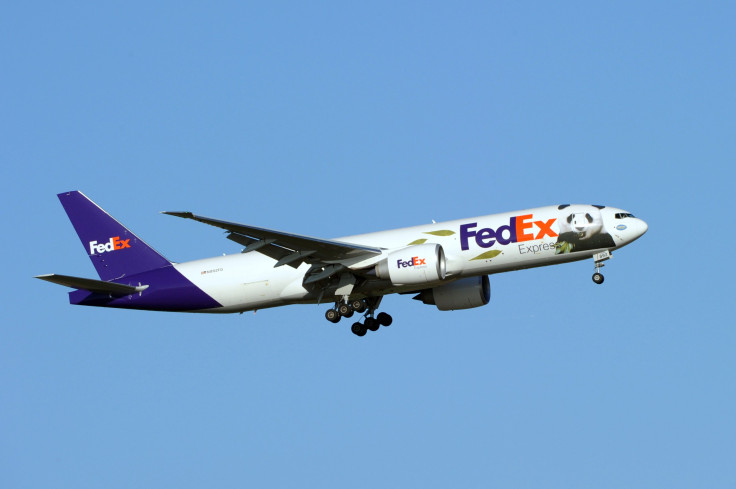 The Alaska native, along with his two co-pilots who flew to Singapore from Australia, was taken to an airport hotel for their mandatory 14-day quarantines.
As stated in various global efforts to curb the spread of the disease, Yeargan's party was not allowed to venture outside for two weeks because they stated in their health declarations that they had been to China, Hong Kong, Japan, Macau and the United States in two weeks prior to their arrival.
Health officials who checked on Yeargan in his room found him missing. The pilot told the court he took the metro downtown to buy medical supplies before flying home on April 6. He added he wanted to buy the items because his wife fell ill and that medical supplies are in short supply in Alaska, said Fox News.
Yeargan's legal counsel added that while his wife complained of having difficulty in breathing, she tested negative for COVID-19 back in March. His client also said that he lost his daughter in a tragic accident four years ago, and the thought of another death "frightened him."
The two co-pilots left Singapore as scheduled on April 6, but Yeargan was held back for his actions. His "poor judgment" also caused him what was supposed to be a "humanitarian aid mission" to COVID-19-hit countries conducted by the U.S. Air Force.
Yeargan told the court he was sorry and that he shouldn't have gone out. He also said he has "the highest regard for Singapore people and its laws," Tan added. In response, the court pointed that Yeargan should have asked someone to buy the supplies for him instead of going out by himself.
Tan further noted that Yeargan was "relieved" since prosecutors sought for an eight-week sentence. Should he show good behavior, Yeargan could be released in three weeks.
Quarantine violators in Singapore could face up to six months in prison, paying a fine of 10,000 Singapore dollars ($7,000) or both, said WPXI.
© Copyright IBTimes 2022. All rights reserved.
FOLLOW MORE IBT NEWS ON THE BELOW CHANNELS