'American Horror Story' Season 4 Spoilers: 3 Things We Learned About 'Freak Show' From 2014 Summer TCA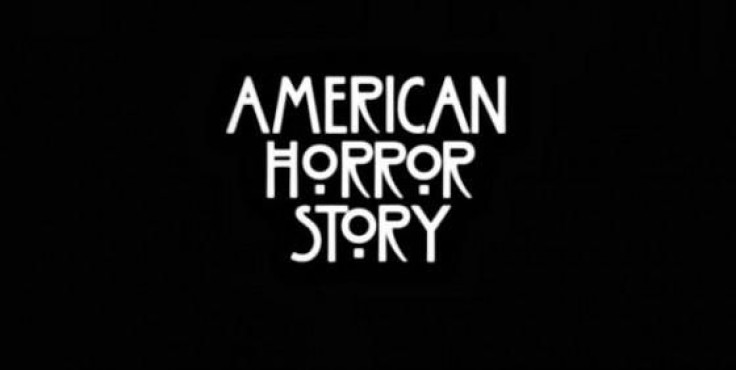 Dying for some "American Horror Story" scoop? FX CEO John Landgraf has heard your requests! At the 2014 Summer Television Critics Association's (TCA) press tour in Beverly Hills on Monday, July 21, Landgraf revealed some never-before-released teasers for Season 4 of the mini-series, "Freak Show." Check out the three things we learned about the upcoming season:
1. Mixing It Up
Each season of "American Horror Story" tells a different haunting tale. Initially starting out with the L.A. murder house, the series introduced "Asylum" and then "Coven." Season 4 will continue with a different chilling account, and according to John Landgraf it will be "in between" Season 2's "Asylum" and Season 3's "Coven."
"Some years it's going to be big and bright and brash and campy the way 'Coven' is," the FX CEO explained. "Other years it's going to be dark and brooding --like 'Asylum' was. I guess I would put 'Freak Show' half-way in between the two. It's not quite as brooding and formal and Hitchockian as 'Asylum,' it's got a little bit more humor and a little more camp, but its got a brooding period feel to it also."
2. Prepare For Change
Landgraf was able to confirm that the series will have a "very different look from a design and cinematography standpoint." As fans already know, "Freak Show" will be set in Jupiter, Florida in the 1950s.
3. New Characters
"American Horror Story" fans will have to keep waiting for more character scoop, but John Landgraf promised that the characters in "Freak Show" are "really distinctive, really original."
"Some are really strange, but I think really compelling," he continued. "I love what I've read so far."
Season 4 will feature "American Horror Story" veterans Jessica Lange, Sarah Paulson, Evan Peters, Denis O'Hare, Francis Conroy, Jamie Brewer, Kathy Bates, Angela Bassett, Emma Roberts and Gabourey Sidibe. Michael Chiklis and Wes Bentley have also joined the "Freak Show" cast.
"American Horror Story: Freak Show" will premiere on FX in October 2014. Will you be watching? What are you hoping to see in Season 4? Tweet your thoughts to @AmandaTVScoop.
© Copyright IBTimes 2023. All rights reserved.