'American Horror Story' Season 4 Spoilers: Ryan Murphy Tweets Photo From First Day Of 'Freak Show'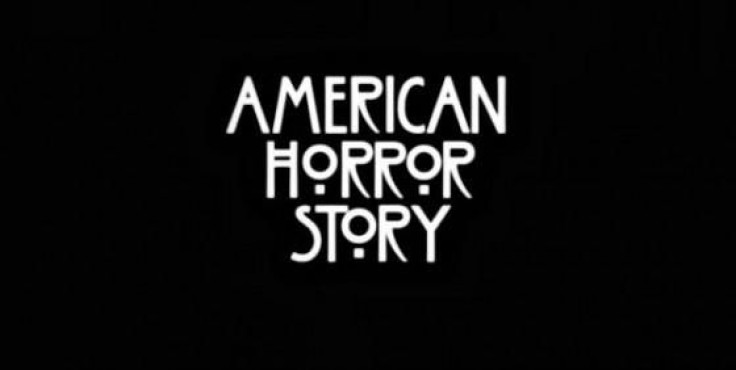 This is not a hoax, "American Horror Story" fans! Following on the heels of a fan-made teaser for Season 4 of the hit FX mini-series, "AHS" co-creator Ryan Murphy took to Twitter Thursday to post a photo from "Freak Show's" first day of filming.
"Dot and Bette's first day," Murphy teased fans with the caption of the black and white photo. For those who are unfamiliar with "Dot and Bette," they are conjoined twins who are set to be played by Sarah Paulson. The actress previously made her casting announcement in mid-June, tweeting, "So excited to be playing Bette AND Dot this season. Two heads are better than one! #AHSFREAKSHOW."
While Murphy's photo doesn't reveal the faces of Paulson's characters, it does potentially place them in a hospital room. The conjoined twins, who each have short brown hair, are sitting on a bed with their backs to the camera and facing a window. The assumption that they are in some sort of hospital room is based on their attire – what appears to be a tie-back hospital gown.
"American Horror Story: Freak Show" will be set in Jupiter, Florida, and premiere on FX in October. Like "Asylum" in Season 2, "Freak Show" will be a period piece with the main focus being in the 1950s.
Series regular Jessica Lange will be ditching her witch powers from "Coven" to play a German ex-pat who is managing one of the last freak shows in the United States. Lange will be going head to head with Denis O'Hare, whom she worked with in Season 1 and 3 of "AHS." This year O'Hare will be playing a "collector of freaks" and will be at "cross-purposes" with Lange's character.
Check out a full casting roundup for Season 4 of "American Horror Story" below:
Jessica Lange – A German ex-pat managing one of the last freak shows in the United States.
Denis O'Hare – A "collector of freaks" who will battle Lange's character.
Kathy Bates – A performer in Lange's freak show and ex-wife of Michael Chiklis's character.
Michael Chiklis – A "strong man" in the freak show, Chiklis is the ex-husband of Bates' character and the current husband of Angela Bassett's character.
Evan Peters – A performer in the freak show and son of Kathy Bates' character.
Sarah Paulson – Conjoined twins Bette and Dot, who are part of Lange's freak show.
Angela Bassett – The current wife of Michael Chiklis' character and potential freak show performer.
Wes Bentley – A "dark tormentor" from Kathy Bates character's past who is "hell-bent on revenge."
Emma Roberts – TBA
Frances Conroy – TBA
Gabourey Sidibe – TBA
Jamie Brewer – TBA
© Copyright IBTimes 2023. All rights reserved.