'American Horror Story' Season 4 Spoilers: Gabourey Sidibe To Appear In 'Freak Show' Episode 8; See Photos Of 'Coven' Alum With Dandy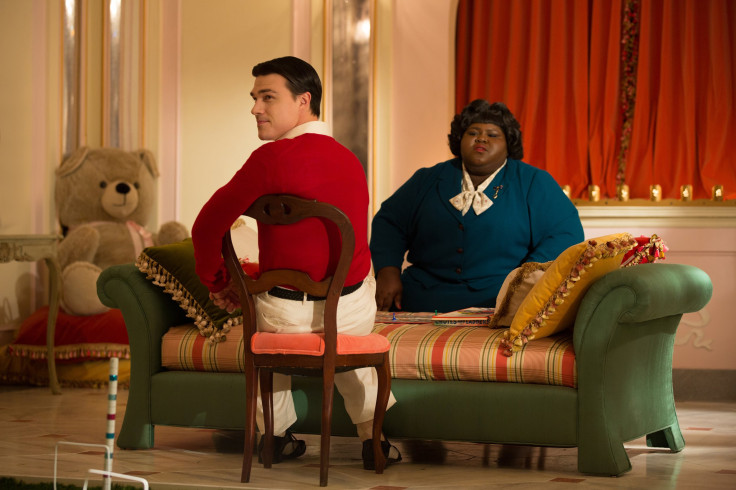 "American Horror Story" fans have been waiting patiently for actress Gabourey Sidibe to appear in "Freak Show," and tonight is the night. While the "Coven" alum previously appeared on-screen via a phone call to the Mott residence, viewers will get to see Sidibe face-to-face with Gloria (Frances Conroy) and Dandy (Finn Wittrock) in episode 8 of Season 4.
The synopsis for episode 8, titled "Blood Bath," simply teases that Gloria will make a "last-ditch effort to contain Dandy's bloodlust." Her inbred son has been on a murdering spree all season, but went on a slight hiatus from killing people when Bette and Dot (Sarah Paulson) moved in. The twins didn't stay long though, and when they returned to the freak show, Dandy's appetite to kill returned as well.
So, how will Gabourey Sidibe's "Freak Show" character, Regina Ross, play into Dandy's storyline? "American Horror Story" fans will remember that Regina's mother, Dora (Patti LaBelle), was a longtime maid for the Mott family. Dora knew that Dandy was no good, but she had no idea what he was capable of. After berating him on Halloween night, Dandy snapped and slit her throat. He left the body on the dining room floor, and Gloria discovered it the next day.
Gloria was horrified and knew that Dandy was the killer. But instead of calling the police, Gloria had other employees of hers dig a deep hole to "plant bulbs." And Gloria did plant flowers -- that is, after dumping Dora's body in the grave.
Shortly after Dora's murder, Regina placed a phone call to the Mott house looking for her mother. Regina knew that something was wrong when her mom didn't make her daily phone call. Gloria made an excuse for Dora and hurried off the phone.
It appears as though Gloria's excuse wasn't enough to appease Regina, however, because the promo video for episode 8 shows her at the Mott house. "Where is my mother?" she demands in a scene from the trailer.
Will Dandy or Gloria be forced to extreme measures to quiet Regina about her mother's disappearance? "American Horror Story" viewers will have to watch episode 8 of "Freak Show" to find out. "Blood Bath" will air on FX on Wednesday, Dec. 3, at 10 p.m. EST. Check out photos from the episode below: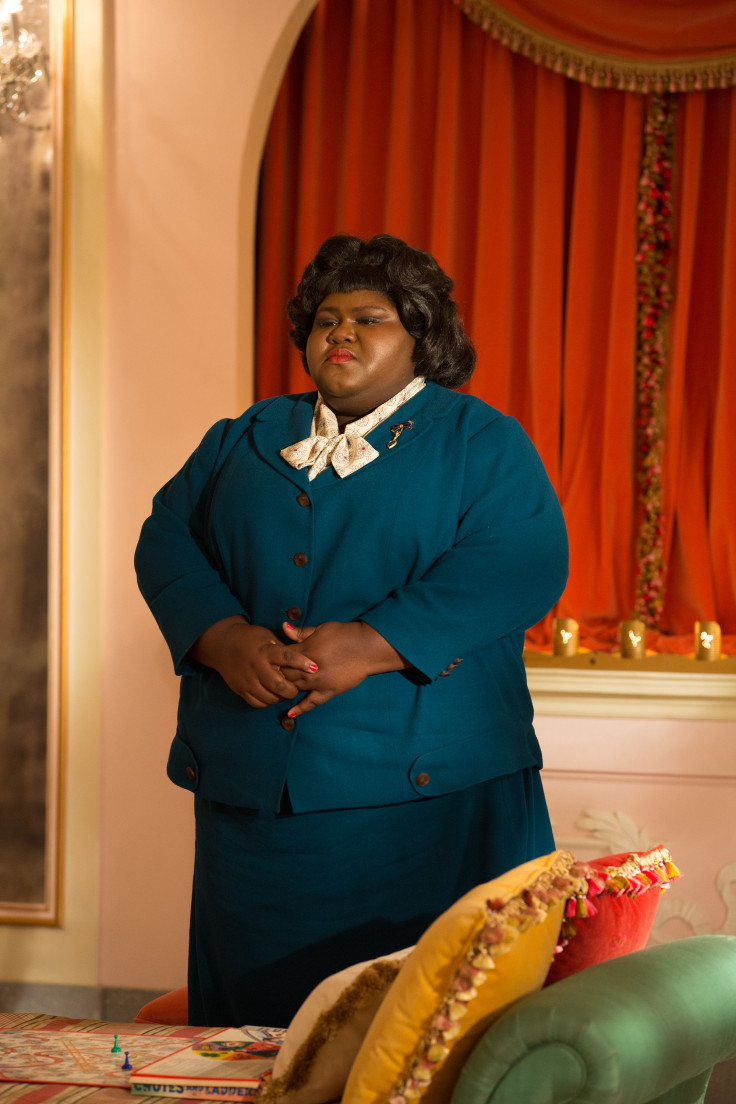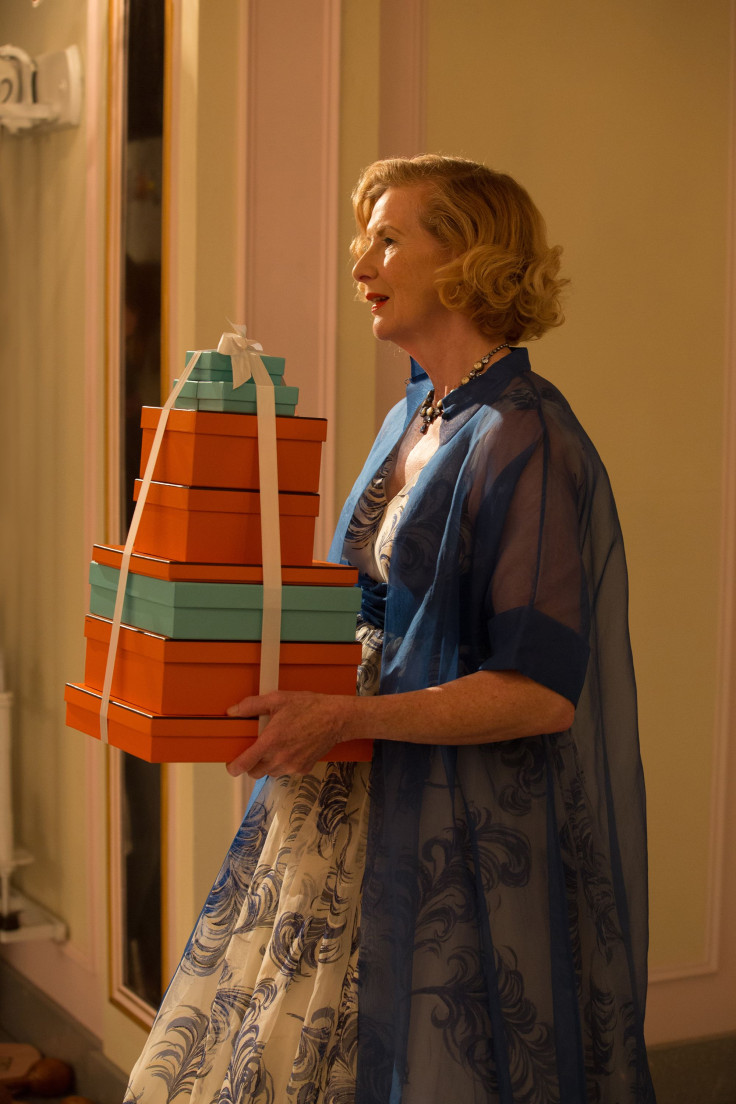 © Copyright IBTimes 2023. All rights reserved.