Americans Are Concerned About Antibiotics In Their Meat: Poll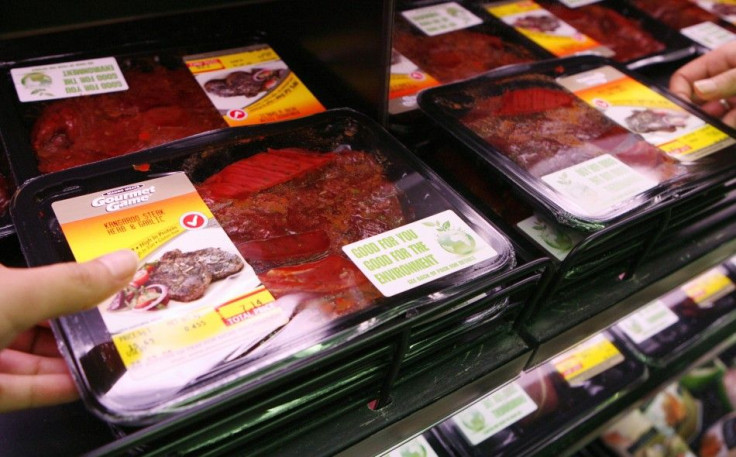 For more than 30 years, the U.S. Food and Drug Administration has been very aware of the potential public-health consequences of antibiotic overuse in livestock feed, but it has neglected to enforce any real regulations to stem their use.
Although the agency continues to drag its heels in addressing this issue, even after a federal court ordered it to withdraw approval for the nontherapeutic use of certain antibiotics the FDA itself said could pose dangers back in 1977, the public may be out of patience with its style of blind-eye regulation when it comes to the meat industry.
In fact, more than two-thirds of the nation is concerned about the potential creation of new superbugs -- antibiotic-resistant pathogens -- according to a nationwide poll conducted for Consumers Union that was released this week.
Seventy-two percent of respondents said they were either very or extremely concerned that the widespread use of antibiotics could lead to the development of new superbugs. More than 60 percent also expressed strong concern that overuse of these drugs leads to unsanitary living conditions for livestock animals, leaves residues in meat that is intended for human consumption, and could jeopardize the environment through agricultural runoff.
Consumers also expressed enthusiasm for antibiotic-free meat alternatives. In fact, 60 percent said they would be willing to pay at least five cents more for meat raised without antibiotics, while another 37 percent said they would pay a dollar or more extra per pound.
Yet the market may not be doing enough to offer those drug-free alternatives. Twenty-four percent of respondents said their local supermarkets did not offer antibiotic-free meat products -- and of those, 82 percent said they would purchase those alternatives if they could.
To get a better sense of what supermarkets offer, Consumers Union sent secret shoppers into at least five stores operated by each of the country's 13 largest grocery chains. It concluded the widest variety of antibiotic-free meat products could be found at Whole Foods (where all meat products come from animals raised without antibiotics), Trader Joe's, Publix, and Kroger.
However, the group found no antibiotics-free products at Sam's Club (owned by Wal-Mart Stores Inc.), Food Lion, Save-A-Lot, and Food 4 Less.
Scientific literature dating back to the 1960s has connected the emergence of sometimes-fatal antibiotic-resistant bacteria with the overuse of antibiotics in livestock feed. Large-scale farmers typically administer livestock feed with small doses of antibiotics, not to treat sick animals, but to ward off bacteria. The proliferation of bacteria is often the result of the unsanitary living conditions in which the livestock exist. This approach allows animals such as cows, chickens, and pigs to fatten faster and more efficiently.
This year, the FDA finally proposed new rules that would restrict the meat industry's nontherapeutic use of antibiotics. The only problems? For one thing, the guidelines are strictly voluntary. For another, they still allow farmers to use antibiotics to prevent disease in animals, a qualification that basically allows the meat industry to continue its daily, growth-promoting doses as long as it claims the drugs are being used preventatively.
© Copyright IBTimes 2023. All rights reserved.