America's Biggest Idols: 6 Mainstream Pop Stars Who Got Their Start On Fox's Megahit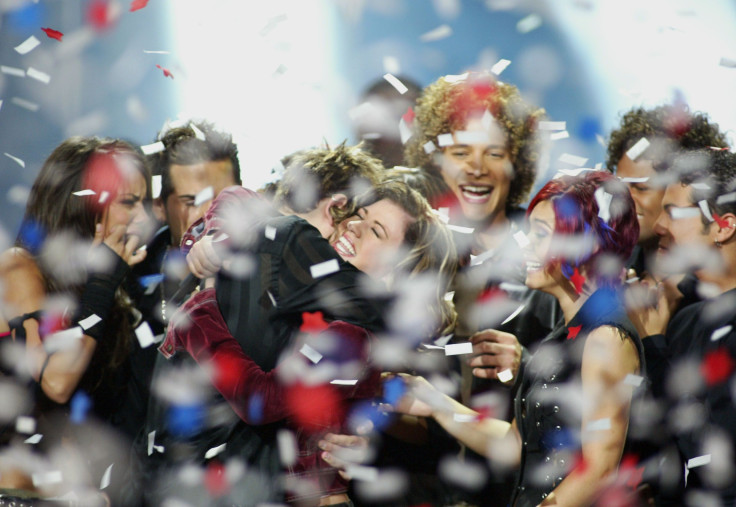 People loved to criticize "American Idol" for its mean-spiritedness and tendency to crush the dreams of talentless hopefuls, but the reality is that the series minted a number of bona fide pop stars. As Fox's long-running talent competition prepares to crown its final idol Thursday, here is a look back at the performers who made the most of their appearances.
Carrie Underwood
The sheer abundance of hardware Underwood has acquired speaks for itself. Since appearing on "American Idol" in 2005, she has racked up 18 platinum singles and five platinum albums, as well as nine American Music Awards, seven Grammy Awards and a host of other trophies. The Oklahoman country pop singer has been a fixture on television since then, too. In addition to a role in "The Sound of Music," Underwood's performed on everything from CBS' "Kennedy Center Honors" to "NBC Sunday Night Football" to NBC's "Christmas in Rockefeller Center."
Kelly Clarkson
After "Since U Been Gone" shot her out of a cannon in 2004, Clarkson went on a tear. She's racked up five platinum albums and six platinum singles, while becoming one of the first singers to show the songwriting community that an "American Idol"-incubated artist could power a hit: Clarkson's claimed eight of the 14 American Society of Composers, Authors and Publishers (ASCAP) Awards given to "Idol" alumni.
Jennifer Hudson
Jennifer Hudson's not the only "American Idol" alumna to become a star without winning on the show. But she was the first to prove that that was possible, and her voice and personality were enough to earn her success in two mediums. Her performance in the film "Dreamgirls" won her an Oscar, a Golden Globe and a BAFTA Film Award. And she won a Grammy for best rhythm and blues album, almost five years after she came in third on "Idol."
Chris Daughtry
Earning two platinum albums over six years is no mean trick, and Daughtry also bears the distinction of being the first really rock-oriented winner on "American Idol," a development some could argue paved the way for the show moving forward toward its rock-flavored second half. Getting his start with a mainstream TV audience probably also paved the way to him landing a role as Judas in Fox's live production of "The Passion."
Phillip Phillips
The best-selling artist of the show's later years, his debut single, "Home," sold 4 million copies, making it the highest-selling coronation track in "American Idol" history. It also set the stage for a highly anticipated — and also platinum-selling — debut album, "The World From the Side of the Moon."
Adam Lambert
How many other artists have gone from losing a singing competition to fronting one of the greatest rock bands of all time? That's exactly what Adam Lambert did. The season eight contestant, who's currently serving as the lead vocalist of Queen, also appeared on the cover of Rolling Stone after coming out as gay, and he has two gold-selling albums under his belt, too.
© Copyright IBTimes 2023. All rights reserved.