America's Obesity Epidemic To Cost $550 Billion By 2030: Study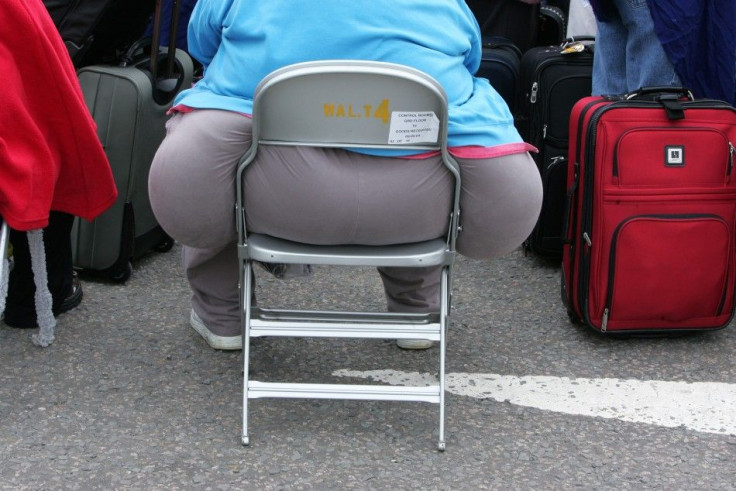 America's losing battle of the bulge shows no signs of abating, with obesity projected to cost a staggering $550 billion in health expenses by 2030.
Researchers at Duke University and the Centers for Disease Control and Prevention estimated on a linear time scale that 51 percent of Americans will be obese by then, Duke Health Organization reported.
As of now, about 35 percent of the adult population are obese, and should the rate be maintained at the current level, more than half a trillion dollars in health care expenditures would ensue, the experts added.
The forecast is a huge leap from the figure of $147 billion that CDC estimated for 2008. The findings were based on data gathered by the Behavioral Risk Factor Surveillance System along with other state-level data from other sources. These results were outlined at the CDC's Weight of the Nation conference held in Washington Monday, with the main focus being awareness and prevention of obesity.
Experts forecast that over the course of 18 years, 11 percent of the population will be severely obese; i.e., one in 10 Americans in comparison to today's 1 in 20 ratio, WebMD said.
If these forecasts prove accurate, this will further hinder efforts for health care cost containment, the authors of the research paper said.
The findings noted that individuals on the higher end of obesity faced the risk of heart disease, diabetes in addition to other ailments. Such variables as availability of fast food, alcohol consumption, unemployment, Internet access, price differences among grocery and non grocery items were factored in.
This is a group at risk of really great health implications, yet they are increasing at even a greater rate than overall obesity, Justin Trogdon of the Research Triangle Institute, and co-author of the study, said at the conference, according to WebMD.
A mere 1 percent decrease in the predicted rise would mean 2.9 million fewer obese adults by 2030, saving $4.7 billion in annual health care costs, the health website said.
In a bid to combat escalating obesity related health expenditures in the country, experts from the Institute of Medicine are scheduled to release a review of anti-obesity measures Tuesday, the Raleigh News & Observer said.
© Copyright IBTimes 2023. All rights reserved.
FOLLOW MORE IBT NEWS ON THE BELOW CHANNELS