Amy Winehouse Dead: Possible Reasons - A Broken Heart + Drugs and Drink Cocktail (PHOTOS)
Rehab singer Amy Winehouse is suspected to have died after consuming a lethal cocktail of drugs and drinks even as she tried to snap out of a break-up, though official autopsy results are yet to be out.
According to primary investigations, Winehouse bought a stockpile of powerful drugs at a London bar after a terrible row with her on-off boyfriend and just hours before her death.
One source told the Mirror that Winehouse "has spent the last seven days on a massive bender," her friends suspect a lethal combination of booze and a "bad" ecstasy pill could have led to her death.
The British tabloid The People reported that Winehouse was spotted buying a cocktail of drugs, including cocaine, ecstasy, heroin and ketamine, an animal tranquilizer that is taken illegally for its psychedelic effects, from a well-known drug dealer.
The singer could have also lost her will to live after a terrible break-up with her on-off boyfriend Reg Traviss. According to the Daily Mail, the British film director broke up with Winehouse after deciding that she would never give up on her addictions. The break-up, which took place less than a month ago, right before she checked into The Priory, a London hospital that treats addictions, left her "inconsolable," the Daily Mail reported.
According to Chris Goodman, Winehouse's UK spokesman, the singer's security guard, who was hired to keep an eye on her, discovered Winehouse lying on her bed "not breathing."
"She was in her bedroom after saying she wanted to sleep, and when he went to wake her he found she wasn't breathing," Goodman told TMZ. "He called the emergency services straight away. He was very shocked. At this stage no one knows how she died. She died alone in bed."
The investigations also suggest that Winehouse was dead for at least six hours before the security guard discovered her lifeless body. According to investigations, the singer was found dead at 4PM on Saturday and she had last spoken to her people at 10AM that morning. At the time her body was found, rigor mortis had already set in, which indicates that she had been dead for some time.
However, a police source said there were no signs of any drugs at the premises and the police authorities have refused to speculate on the causes of her death.
"I am aware of reports suggesting this death is the result of a suspected drugs overdose," said police spokesman Superintendent Raj Kohli of the Metropolitan Police.
"[I would] like to re-emphasize that no post-mortem has yet been done and that it would be inappropriate to speculate on the cause of death," Kohli said.
The autopsy results are likely to be out on Monday or Tuesday. An inquest into her death has been opened but was adjourned until October 26.
It will not be surprising if the autopsy results show that Winehouse died of drug overdose. The singer has been battling drug addiction for several years and in recent months, it became clear she was fighting a losing battle.
Last month, Winehouse had to cancel a comeback European tour after she was booed during her first gig in Serbia, when she appeared to be too drunk and disheveled to perform. For 90 minutes, she mumbled through parts of songs and at times had to leave the stage and her band had to fill in.
Later, she was admitted to an alcohol rehabilitation course in The Priory, London, and after completing it, was given strict instructions not to drink.
The singer also suffered from the early stages of the incurable pulmonary ailment emphysema, including scarring in her lungs. Doctors say smoking and crack addiction could have worsened her condition.
Winehouse had also once acknowledged in an interview on a British TV show she suffered from manic depressive disorder. The rate of alcoholism and drug abuse among people with manic depression is said to be three times higher than that of general population and about 1 out of 5 people with manic depressive disorder reportedly commit suicide.
Notable singers who suffered from manic depression and ended up committing suicide or dying of drug overdose are Jimi Hendrix and Janis Joplin.
Meanwhile, according to the Mirror, though Janis Winehouse was saddened by her daughter's sudden death, she knew that it was "only a matter of time" before her daughter's addiction would take her life.
The singer's mother said she met Winehouse on Friday, the day before she died and her last words to her mother was "I love you."
"She (Amy Winehouse) seemed out of it," the mother said. "But her passing so suddenly still hasn't hit me."
Her last words to her mother were "I love you, Mum."
Winehouse is known for her powerful contralto vocals and won widespread acclaim with her 2003 debut album, Frank - which was nominated for the Mercury Prize.
But it was 2006's Back to Black, whose soulful and haunting numbers brought her worldwide stardom, winning five Grammy Awards.
Must Read: Amy WInehouse Cause of Death: No Drugs Found in the Singer's Home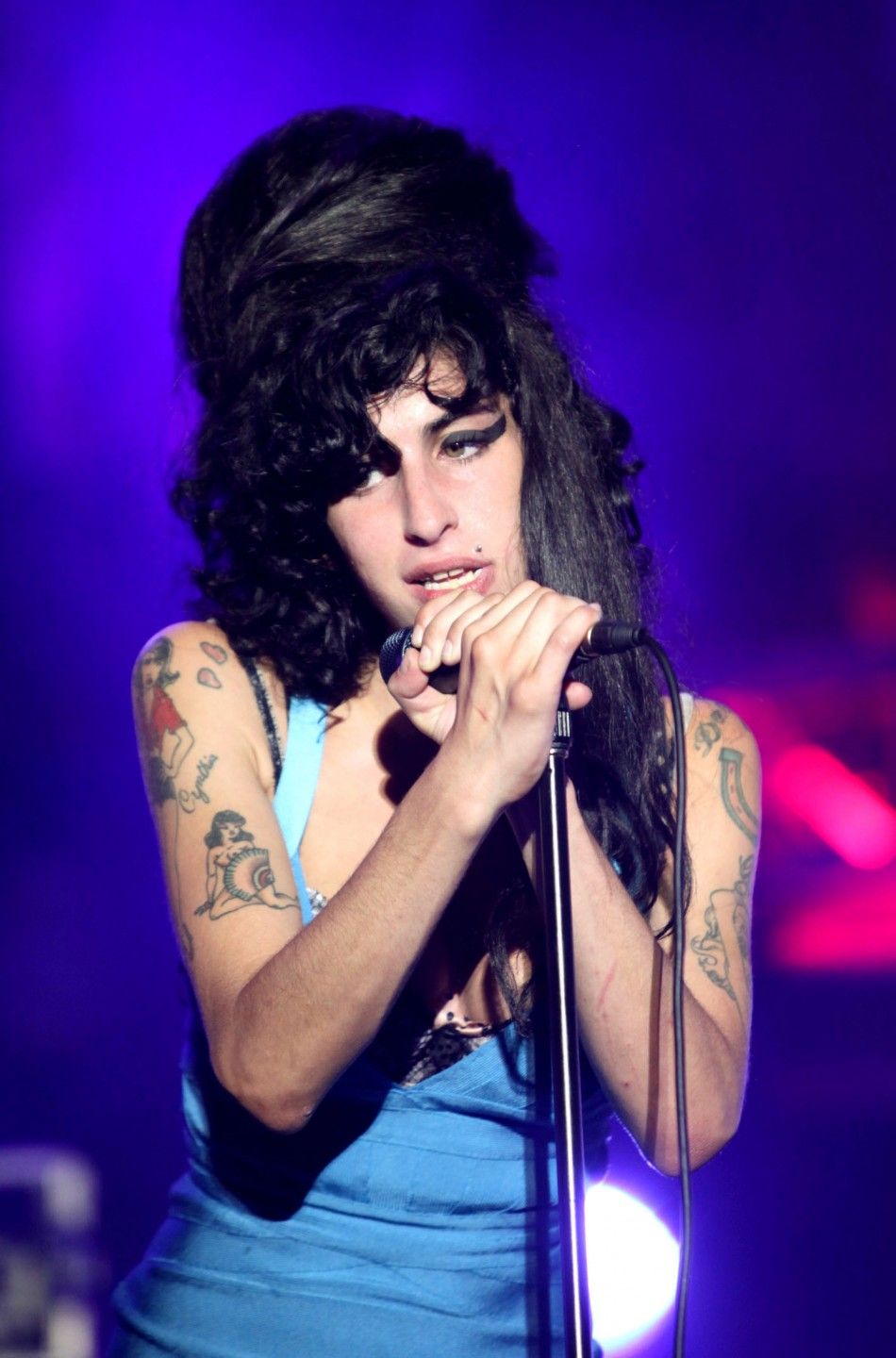 © Copyright IBTimes 2023. All rights reserved.