Analysis: Criminal Trail Going Cold at MF Global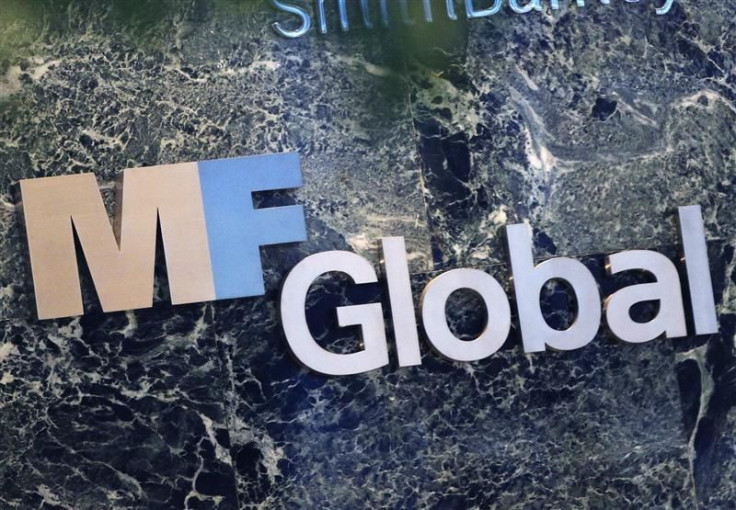 (Reuters) -- When commodities brokerage MF Global imploded, the FBI and federal prosecutors were quick to launch an investigation to pursue what seemed obvious to outspoken regulators and lawmakers: laws were broken and crimes were committed.
More than three months later, it is far from clear that anyone will face criminal charges over the disappearance of more than $600 million in customer money as MF Global spiraled towards bankruptcy in the brokerage's final, frantic days in the last week of October.
So far, the MF Global investigation is not tracking the early progress of other high-profile financial scandals such as RefCo, where former Chairman Phil Bennett was arrested within days of the disclosure that the futures firm had been hiding losses for years.
Lawyers and people familiar with the MF Global investigation of the firm that was run by former Goldman Sachs head Jon Corzine say that even though the hunt is still on to find out whether or not officials at MF Global intended to pilfer customer money in a desperate bid to keep the brokerage from failing, the trail at this point is growing cold.
To date, scant evidence of criminal intent has emerged in company emails, no former or current employees have sought to cut a deal to provide testimony about potential wrongdoing and seasoned defense lawyers say they are not seeing the tell-tale signs of a hot criminal investigation.
A source familiar with the work of Louis Freeh, trustee for the MF Global holding company that filed for Chapter 11 bankruptcy protection, says investigators have yet to find evidence of fraud in the multi-faceted and complex investigation.
The source, who declined to be identified because Freeh's office is still conducting its inquiry, says there was plenty of "chaos" at MF Global in its waning days, but "no evidence of fraud." Freeh is a former Director of the Federal Bureau of Investigation.
Ellen Davis, a spokeswoman for the office of the Manhattan U.S. Attorney, declined to comment. Randall Samborn, a spokesman for the office of the U.S. Attorney in Chicago, also declined to comment.
Criminal and regulatory investigations can of course shift gears at any time if new information comes to light. But adding up the pieces at this stage of the inquiries, the odds look long of criminal charges ever stemming from the collapse of MF Global because of the lack of bad motives or an intent to steal or deceive, the legal standard for a criminal case.
One securities lawyer in New York who is not involved in the case said that for the past month or so it's been "radio silence" when it comes to the work of the FBI and prosecutors in Chicago and New York. Usually when an investigation heats up, so does the rumor mill, the lawyer said.
Also, people familiar with the situation said, some executives and employees who in the normal course of an investigation would have been interviewed by authorities at this stage have not been asked to provide their version of events.
Others point out that if there was likely to be a criminal case, it would be unusual that a number of executives are still working for the holding company and cooperating with the staff of trustee Freeh and lawyers working for James Giddens, trustee for the MF Global Inc broker-dealer unit. The executives include Chief Operating Officer Bradley Abelow, Chief Financial Officer Henri Steenkamp and Edith O'Brien, a treasurer in the firm's Chicago office. Their lawyers have declined to comment on the case.
OVERCOME BY PANIC
More recently, Giddens, who was appointed under the Securities Investor Protection Act (SIPA) that helps investors when brokerages fail, threw more cold water on the likelihood of any criminal charges being filed. In a report to the bankruptcy court judge on February 6, Giddens painted a picture of panic and chaos at MF Global in the week before bankruptcy. But the report did not suggest any initial evidence of criminal wrongdoing.
He said MF Global "personnel may not have been immediately aware of" a developing shortfall in customer segregated funds during the final week of October. He also said the company's computers "had difficulty keeping up with the unprecedented volume of transactions" and some "transactions were recorded erroneously or not at all."
Giddens said his investigation would continue in coordination with the Department of Justice and securities and commodity market regulators. There is also growing collaboration between the so-called SIPA trustee and Freeh's staff.
"From our perspective at MF Global Holdings, we have seen nothing to this point that would disagree with the SIPA Trustee's report that cites chaos during the last days of the company, but no evidence of fraud," the source familiar with trustee Freeh's work said.
To be sure, the FBI and federal prosecutors are still conducting interviews and there are still many more emails to review. Defense lawyers said no one from the Department of Justice has given any indication they consider the matter closed.
If prosecutors decide not to file criminal charges, there is still always the possibility of civil enforcement action by the U.S. Commodity Futures Trading Commission and the U.S. Securities and Exchange Commission, where the burden of proof is different. The CFTC and the SEC declined to comment on civil action.
One regulator with knowledge of the MF Global investigations said "it's just too preliminary" to determine the likelihood of a criminal case. The regulator said about 50 current or former MF Global employees have been interviewed and that there were 10,000 emails being scrutinized. The regulator was not authorized to speak publicly about the case and asked not to be identified.
MISSING CUSTOMER MONEY
Still, the lack of intensity is a far cry from what it was in November and December. Indeed, many observers were surprised that Corzine testified on Capitol Hill in December about the collapse of the firm. Some legal analysts said Corzine, also a former New Jersey governor and U.S. senator, could be putting himself in legal jeopardy by answering hostile questions about the missing customer money from his former Washington colleagues.
In mid-November, CFTC commissioner Bart Chilton, all but said a crime was committed at MF Global. In an interview with Reuters then, he said: "This isn't just a lost and found inquiry; it's a full-on effort to get to the bottom of what appears to be a massive hide-and-seek ploy."
Last week, Chilton said bankruptcies were "inherently messy." In an email to Reuters, he said: "The question now is what sort of job can the clean-up crews do to get customers their money back and to fully punish those that may have broken the law."
Criminal cases can take a long time to develop and bring charges. It took federal prosecutors in New York nearly four years to file charges this month against a group of former Credit Suisse traders accused of hiding billions of dollars in losses on subprime mortgage-backed securities.
MF Global's collapse has been compared with the bankruptcy in 2007 of Chicago futures brokerage Sentinel Management Group Inc, though that was a much smaller firm. The CFTC and the SEC charged two of the company's principals with improperly mixing client money with the firm's account - much like investigators think happened with MF Global.
The former Sentinel executives are still fighting the regulator's allegations nearly four years later in Chicago federal court. No criminal charges have been filed. The spokesman for the office of the U.S. Attorney in Chicago declined to comment.
There is a statute of limitations of five years to bring a charge of conspiracy and five years for a charge of wire fraud. Most, if not all, defense lawyers believe in the adage "never say never" when it comes to investigations of potentially criminal conduct even if they are laden with complexity.
Among them is Michael Weinstein, a former Department of Justice lawyer now in private practice in New Jersey with Cole, Schotz, Meisel, Forman & Leonard law firm. "It's premature, it just is," Weinstein said. "People are disappointed, they want next day justice. But in these types of cases you don't just have it."
(Additional reporting by Philip Shishkin; editing by Matthew Goldstein and Edward Tobin)
© Copyright Thomson Reuters 2023. All rights reserved.
FOLLOW MORE IBT NEWS ON THE BELOW CHANNELS