Andrew Luck Injured: How Many Games Will Indianapolis Colts QB Miss?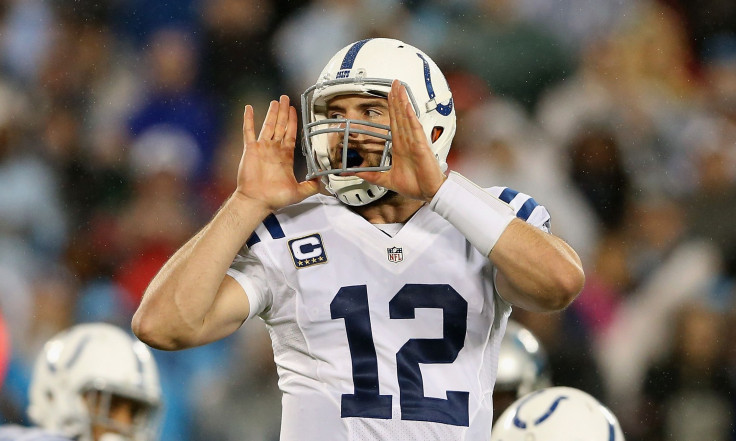 Andrew Luck has suffered another injury, and this one could be even more serious than the shoulder ailment that forced him to miss two games this season. The Indianapolis Colts quarterback suffered multiple abdominal injuries against the Denver Broncos on Sunday, and he's expected to miss between two and six weeks.
Luck suffered a laceration in one of his kidneys and a partial tear of an abdominal muscle. He won't require surgery, and head coach Chuck Pagano would not speculate how many games Luck will miss.
"The injuries happened at the end of an early fourth quarter scramble when Andrew was doing everything he could to get us the win," Pagano said. "Andrew was sore after the game and was feeling a little worse Monday afternoon so we sent him to get tests."
It's possible that Luck won't be off the field for long. The Colts have a bye this week, and they'll visit the Atlanta Falcons in Week 11. Three of Indianapolis' next four games are on the road.
There are seven games remaining on the Colts' schedule, with the final game of the season taking place on Jan. 3 at home against the Tennessee Titans.
The Colts are 4-5 with a half-game lead over the Houston Texans for first place in the AFC South.
© Copyright IBTimes 2023. All rights reserved.