Jets Coordinator Expects Improvement With Aaron Rodgers Leading Offense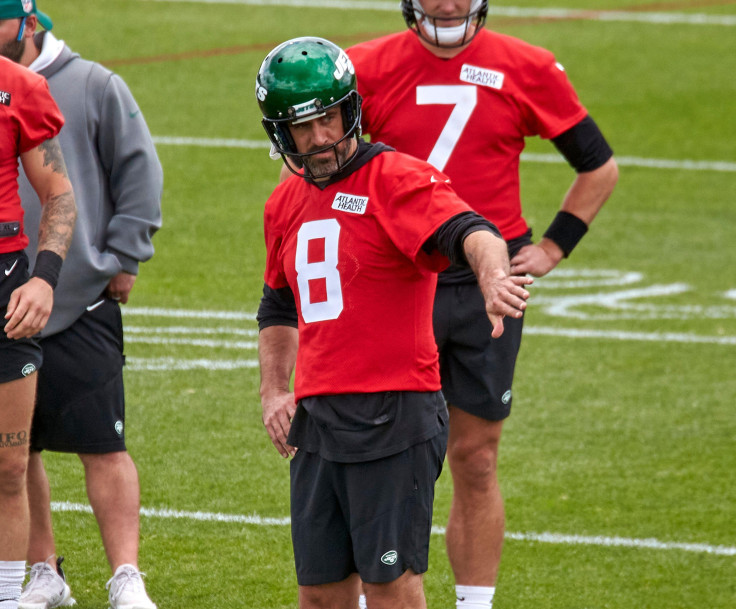 KEY POINTS
Nathaniel Hackett sees major benefits with Aaron Rodgers at quarterback
"It definitely puts a little pressure on the wide receivers," Hackett says
Rodgers publicly speaks about his commitment to the Jets' future
A new era is dawning for the New York Jets after going all in on acquiring Aaron Rodgers from the Green Bay Packers and offensive coordinator Nathaniel Hackett is expecting big things with Rodgers leading the way.
Hackett stated in an interview that the Jets' wide receivers will need to have an eye out on Rodgers since he could switch up the play at any given time depending on what the opposing defense gives him at the line of scrimmage.
"It's something that he takes a lot of pride in, and it's something that we love to see because he takes advantage of certain areas on the field. It definitely puts a little pressure on the wide receivers because they can't ever just lock in on something that they're going to be doing," Hackett was quoted to have said.
"If the quarterback sees an advantageous look for something, he'll give you something very quick, and you have to have your eyes on him and eyes on the ball."
The Jets sent their first, second, and sixth-round selections in the 2023 NFL draft plus a conditional second-round pick for next season to acquire him from the Packers, who included their first and fifth-round picks to complete the deal.
Rodgers had been one of the hottest topics among NFL fans when the offseason began as there was a sense of universality that he would not be able to compete for another Super Bowl if he stayed in Green Bay since the Packers showed signs of retooling around Jordan Love as the quarterback.
In a conversation with two-time All-Pro receiver Brandon Marshall in mid-March, Rodgers confirmed that "there's a time limit for all this," referring to the offseason of uncertainty surrounding him.
About a month later, Rodgers was unveiled to the public as an official player for the Jets and even addressed concerns of him opting out of his contract worth about $129 million over the next three seasons, assuring Jets fans that he was committed to the cause.
The four-time NFL MVP also shed some light on what he and his receivers have been working on thus far into OTAs (Organized Team Activities).
"We get some simple ones to start and then we'll start ramping them up once camp comes. Just ease into that, test them every single day. The fun part is in the walk-throughs to not just turn your brain off and be a robot," Rodgers stated as quoted.
"Test them on signals, test them on cadence, test them on alignments and slight adjustments we might have talked about just in the locker room. The guys pick it up good."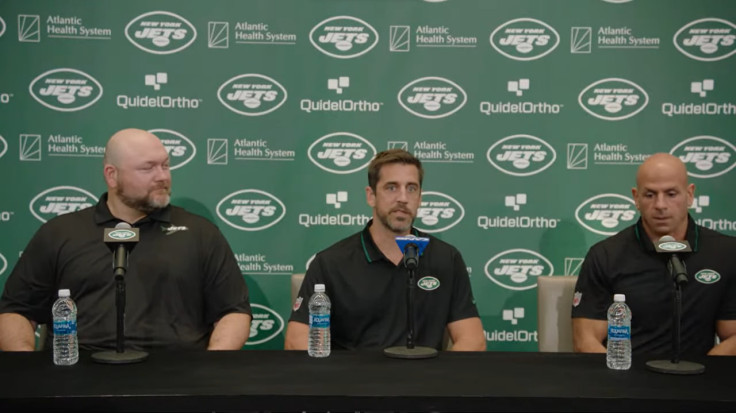 © Copyright IBTimes 2023. All rights reserved.