Angela Bassett On Chadwick Boseman's 'Black Panther' Role Not Being Recast: 'He's Completely Irreplaceable'
KEY POINTS
Disney announced that the studio will not recast or digitally recreate Chadwick Boseman in "Black Panther 2"
Angela Bassett said what Boseman shared with everyone is "missed, appreciated and cannot be duplicated"
She said she is looking forward to where the "Black Panther" director and writer will take the story in the sequel
Angela Bassett has opened up about the future of "Black Panther" without its lead star Chadwick Boseman.
In a new interview, Bassett, who played T'Challa a.k.a. Black Panther's mother, Ramonda, in the superhero movie, shared her thoughts on Disney's announcement that the studio has no plans to recast or digitally recreate Boseman in the upcoming sequel. Instead, "Black Panther 2" will focus on the other aspects of the technologically advanced African nation of Wakanda.
"That's interesting," she told Entertainment Tonight while promoting the new season of "9-1-1." "Well I had not thought about that idea, but of course it is Wakanda and they are, in terms of technology, they are so far ahead of the rest of the world that they would be able to bring some of that."
Bassett went on to say that not having Boseman in the next movie was a "tremendous loss." But she added that she is looking forward to what awaits the franchise in the future.
"It's a tremendous loss but [President of Marvel Studios] Kevin [Feige] and the Marvel universe and Ryan [Coogler], the director, the writer from before, they are committed to telling [a story] and equally as much as we can, equally planned," she said. "So we are looking forward to that. Looking forward to what they come up with."
Bassett also recalled working with Boseman and how he hid his health condition from them. For her, the "Marshall" star was "completely irreplaceable."
"Our brother held it really close, really close to the chest. But his legacy, his loss, the love and appreciation that we have for who he was and what he shared with us cannot be [replaced]… It is missed and appreciated and cannot be duplicated. It's a tremendous honor and, yes, he is completely irreplaceable," she said.
Meanwhile, another one of Boseman's former co-stars spoke about the late actor and his legacy in September last year. Clarke Peters, who starred with Boseman in "Da 5 Bloods," admitted that he judged the late actor on the sets of their film.
Peters said he thought the success of "Black Panther" went to Boseman's head because he was surrounded by people fawning over him. After Boseman succumbed to cancer in August after battling the illness for four years, Peters got emotional as he expressed his regret for misjudging the late star.
"I regret even having those thoughts because they were really looking after him," he said while holding back his tears.
Boseman's longtime agent, Michael Greene of Greene & Associates Talent Agency, had explained that he kept his condition a secret partly because of how his mom raised him.
"[She] always taught him not to have people fuss over him," Greene said. "He also felt in this business that people trip out about things, and he was a very, very private person."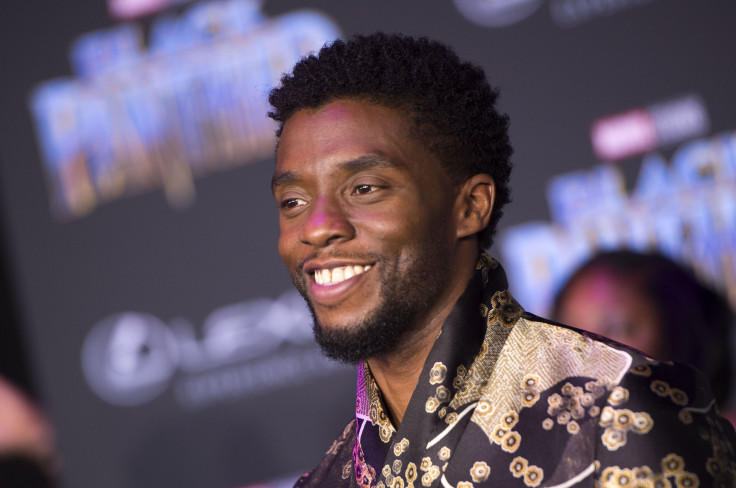 © Copyright IBTimes 2022. All rights reserved.
FOLLOW MORE IBT NEWS ON THE BELOW CHANNELS