Chadwick Boseman Kept Cancer Battle A Secret For This Reason
KEY POINTS
Chadwick Boseman kept his cancer battle a secret because his mom advised him not to have people fuss over him
The "Black Panther" star was in pain and silently struggling while filming "Ma Rainey's Black Bottom"
Boseman's fans, friends and co-stars are mourning his death
Chadwick Boseman's death surprised many because only a few were aware of his battle with cancer and he kept it a secret partly because of his mom.
Boseman succumbed to colon cancer on Aug. 28 after battling the condition for four years. His cancer battle was so private that even "Black Panther" director Ryan Coogler and "Da 5 Bloods" helmer Spike Lee were not aware of it.
However, a few members of his team including producing partner Logan Coles, longtime agent Michael Greene of Greene & Associates Talent Agency, and trainer Addison Henderson were aware of his health condition. Greene said Boseman kept his illness private partly due to how his mother Carolyn brought him up.
"[She] always taught him not to have people fuss over him," Greene told The Hollywood Reporter.
"He also felt in this business that people trip out about things, and he was a very, very private person."
Boseman was quietly struggling on the set of his projects. In fact, Greene said he was in "hard-core pain" during the "Ma Rainey's Black Bottom" filming. However, the late actor "felt that being able to be with [co-star] Denzel [Washington] and to launch this cycle of [playwright] August Wilson at Netflix was so exciting to him."
Henderson also recalled how tired Boseman was when he needed to shoot "Da 5 Bloods" and reshoot "21 Bridges" but still accompanied him when he was working on his first feature film "G.O.D."
"He could have gone home and just rested. For me, that was just something that I'll never forget," he recalled.
"Chad had so much wisdom, so much knowledge, so much inside of him that he wasn't going to let this disease stop him from telling these amazing stories and showing his art in the prime of his life."
Boseman's Marvel family, former co-stars, friends and fans have been grieving following his death. Josh Gad cried in a video tribute to Boseman. Meanwhile, "Captain America" star Chris Evans and "Thor" actor Chris Hemsworth found his death "heartbreaking."
On the other hand, Barack and Michelle Obama and "Iron Man" star Robert Downey Jr. praised his heroism. Downey pointed out how Boseman "changed the game" by leveling the field while fighting for his life.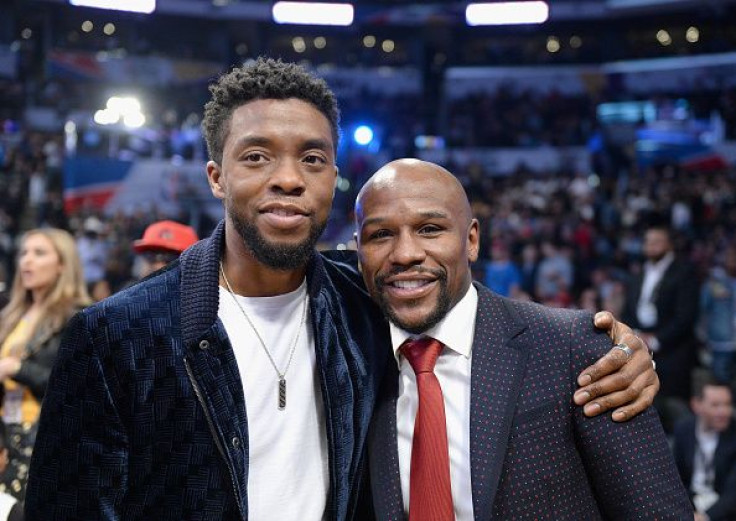 © Copyright IBTimes 2023. All rights reserved.