Angelina Jolie And Brad Pitt Engaged: Gays And Lesbians Upbeat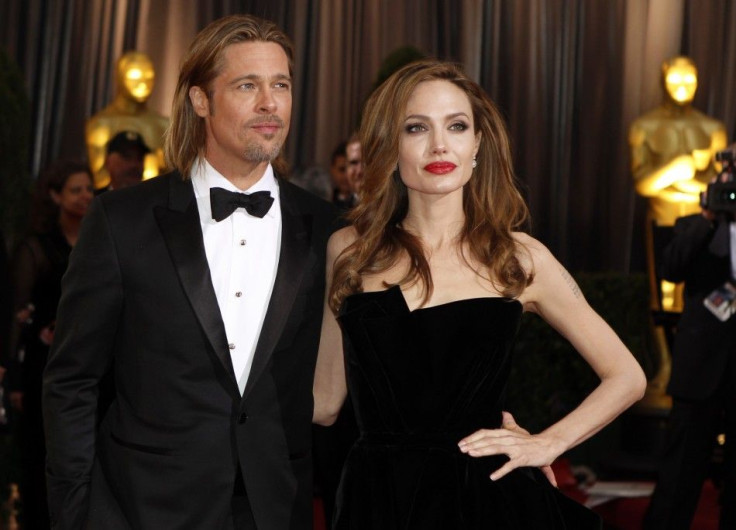 Brad Pitt and Angelina Jolie are engaged and they have the blessings of the LGBT community.
TMZ has reported quoting Equality California's communications director Rebekah Orr that the LGBT community is happy with the news even though the marriage would break the celebrity couple's pledge towards them (LGBT community).
The Hollywood couple had once vowed that they would not tie the knot until same sex marriages are legalized in the US. However, they are formally engaged now and have indicated that they would tie the knot for the sake of their growing children.
The Jolie-Pitt couple, who fell in love while they were shooting for the movie Mr. and Mrs. Smith in 2004, are staunch supporters of the rights of the LGBT community.
In Ellen DeGeneres's talk show in September, Brad Pitt said: I've said that we would not be getting married until everyone in this country had the right to get married.
However, in January this year, Pitt told The Hollywood Reporter that they might be forced to back off from their promise to wait. He said: We made this declaration some time ago that we weren't going to do it till everyone can. But I don't think we'll be able to hold out. It means so much to my kids, and they ask a lot. And it means something to me, too, to make that kind of commitment.
According to Orr, the LGBT community understands the compulsions faced by the couple and supports the nuptials even though the entire LGBT community can't enjoy the privilege yet.
Marriage says 'we are a family' in a way that no other word can. It appears that even Brad and Angelina's children understand the meaning of that special vow. We would never want any committed couple to deny themselves and their families the happiness and security that marriage brings, Orr said, according to the TMZ report.
© Copyright IBTimes 2023. All rights reserved.