Angelina Jolie Lands New Gig With Guerlain Amid Brad Pitt Divorce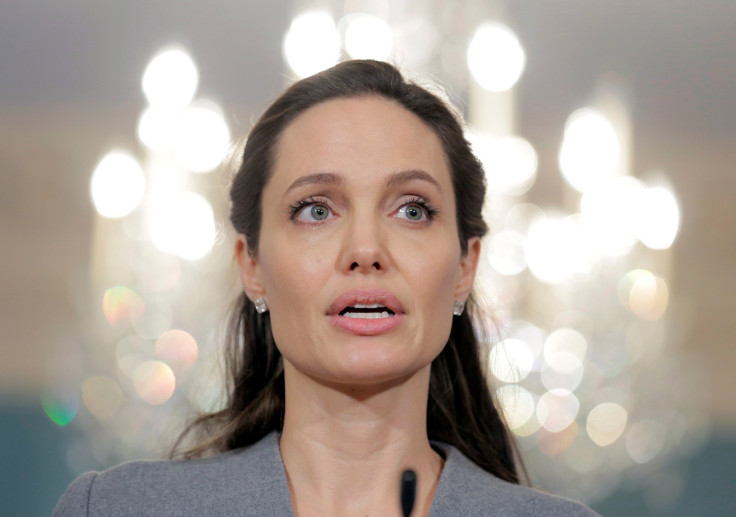 Angelina Jolie just landed a new gig with Guerlain's new fragrance, Mon Guerlain, amid her ongoing divorce from estranged husband Brad Pitt.
According to People, Jolie will become the new face of the brand, but she won't be getting any salary from the partnership because she will be donating it to her charities. Jolie happens to be the special envoy for the UN Refugee Agency. The new scent is set to launch sometime in March.
French perfumer Jacques Guerlain released a statement (via E! News) saying that they typically create scents inspired by "the women we admire." He added that Jolie's scent will feature the "notes of a woman," including their choices, emotions and dreams.
Meanwhile, Jolie and Pitt are still in the process of finalizing their divorce. But unlike during the first three months after Jolie's filing in September, reports about their separation have become minimal. Earlier this month, Jolie and Pitt agreed to keep their settlement as private as possible for the sake of their children.
The couple released a joint statement via People saying, "The parties and their counsel have signed agreements to preserve the privacy rights of their children and family by keeping all court documents confidential and engaging a private judge to make any necessary legal decisions and to facilitate the expeditious resolution of any remaining issues."
Prior to the release of their joint statement, Pitt accused his ex-wife of making their custody agreement and divorce public for the sake of her personal interests. In the court documents obtained by Vanity Fair, Pitt's legal team claimed that Jolie has been leaking private information about their custody agreement when the privacy and safety of their kids should be of more importance to the actress.
© Copyright IBTimes 2023. All rights reserved.