'Animal Crossing' News: October Update Adds Growing Pumpkins, Creepy Skin Tones
KEY POINTS
October means Halloween-themed items and looks in "Animal Crossing: New Horizons"
Pumpkins can be planted, harvested, and used for recipes and DIY items
Creepy skin tones and eye colors can also be purchased for trick or treating
A turn of the page of the calendar also means a new update for "Animal Crossing: New Horizons." The October update has a Halloween slant to it, with players now able to plant and harvest pumpkins while also offering some new eye colors and skin tones for trick or treating.
After winning Game of the Year at this year's Tokyo Game Show, "Animal Crossing: New Horizons" is continuing to engage its audience with quirky seasonal updates like the October update.
As usual, Nook's Cranny is the best source for all things and Pumpkin Starts can be bought there for 280 Bells each throughout the month of October. For the entire year though, Polygon reports that Leif actually sells them at a cheaper price of 140 Bells each.
Players are advised to look for an open area on their island to grow pumpkins which can then be used as ingredients in Halloween-themed recipes. Although they don't need to water the pumpkins to keep them growing, watering them will actually cause them to produce more.
Like in real life, not all pumpkins automatically come in orange. There are green, white, and yellow variants even in "Animal Crossing: New Horizons" and there's no sure way of knowing what color will appear from the Pumpkin Starts.
The good news is that whatever color of pumpkins one gets, they are all useful in the game. The orange pumpkins are necessary for crafting the Spooky set DIY items while the other colors can be used for customization purposes.
From a Pumpkin Start, it will take three days to grow a pumpkin and even after the player picks it, the Pumpkin Start will continue to produce pumpkins. Watering and caring for the plants allow players to grow multiple pumpkins from a single Pumpkin Start.
The October update also adds some eye colors and skin tones that embody the trick-or-treating season. They are available for use throughout the year but can only be bought this month of October.
At the Nook Stop, players will find both "Body-Paint Costume Tips" and "Exploring New Eye Colors" that are now purchasable items and selling for 2,400 Nook Miles.
Players need to look for a mirror furnishing item to switch skin tone and eye color to look as pale as a corpse or even as blue as a zombie. Turning the eyes red should give players an even more bloodshot look or turning the eyes white should complete their undead makeover.
The Able Sisters will provide the shoe-shining skunk Kicks for the clothes and accessories such as witch hats, imp wings, and horns needed to complete the look. If players can't actually go out trick or treating this year, they'll at least look the part in "Animal Crossing: New Horizons."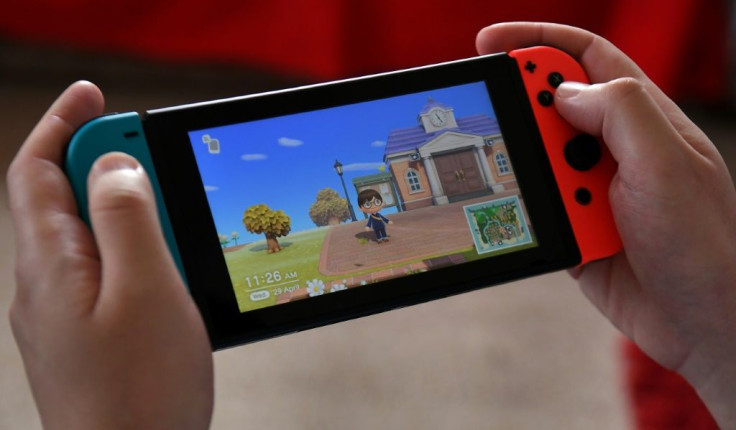 © Copyright IBTimes 2023. All rights reserved.