Ann Coulter Becomes Spokesperson For Miserable Single People Everywhere While Slamming Marco Rubio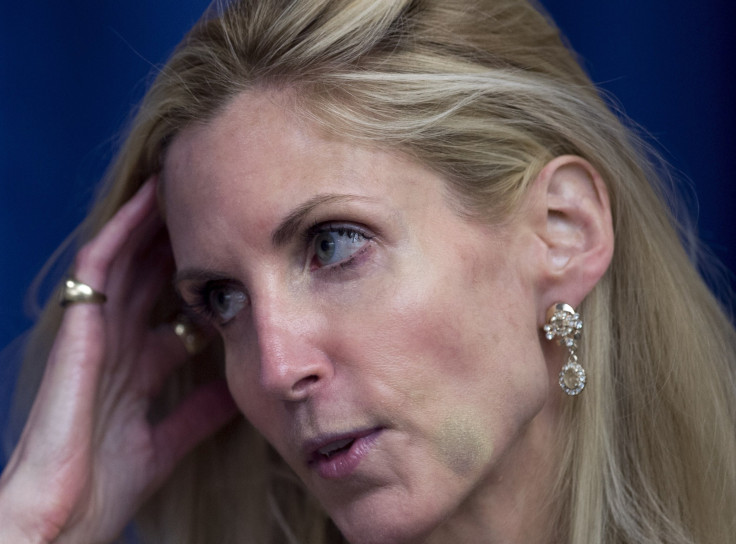 Conservative commentator Ann Coulter drew a rapid response from Twitter users after posting a message apparently aimed at Florida Sen. Marco Rubio's response to the GOP tax bill.
"We singles live empty lives of quiet desperation and will die alone," Coulter wrote. "Now Rubio is demanding that we also fund happy families with children who fill their days with joy."
The Tweet was apparently directed at Rubio's tweet about the tax bill. Rubio wrote he could only support the bill if the Child Tax Credit was increased to a higher percentage. Rubio himself had yet to weigh in on Coulter's post. Twitter users, however, took the opportunity to respond to her in their own creative ways. Many used the moment to blast Coulter for her own political views.
Coulter is often condemned for her remarks: she most recently took to Twitter to make jokes about Native Americans after President Donald Trump controversially referred to Sen. Elizabeth Warren as "Pocahontas." Coulter also said she thought it was "a lot of fun" to see high profile men be accused of sexual harassment.
"Lonely Ann Coulter shuffles home, shoulders slumped," one user wrote. "From one hand hangs a plastic shopping bag, its contents a frozen dinner for one and a bottle of pinot grigio. Passing a homeless person, she pauses long enough to sneer 'Go back to Syria, parasite,' then goes on her way."
Others riffed on existing memes to poke fun at Coulter. Still more posted gifs in response to the tweet.
"No need to insult Ann Coulter," wrote one person. "She just owned herself harder than any of us could."
"Fun fact," another said. "Ann Coulter is such a horrible person that her shadow stays three feet behind so nobody thinks they're together."
© Copyright IBTimes 2023. All rights reserved.