Anna Kendrick Is 'Really Happy' With Bill Hader; Couple Has Been Dating For Over A Year
KEY POINTS
Anna Kendrick and Bill Hader have been quietly dating for over a year
The two stars like each other and share the same sense of humor
The "Trolls" star and "SNL" alum have a natural connection and are very happy
Anna Kendrick and Bill Hader have been dating for over a year, according to multiple outlets.
Kendrick, 34, and Hader, 43, are dating. The pair co-starred in the Disney+ Christmas movie "Noelle" in 2019.
"Anna has been dating Bill quietly for over a year," an unnamed source told People. "They met years ago. She's hosted 'Saturday Night Live,' and they've done a movie together, but they got together well after the movie."
The tipster continued, "They are both very private people, and with the pandemic, it was easy to keep it quiet. They're both hysterical, so they must keep each other laughing all of the time. She's really, really happy."
Another source confirmed the same story with Entertainment Tonight, saying the "Twilight" star and the "SNL" alum have been "dating for a while" and both are "very happy."
"Anna and Bill have been dating for a while. They really like each other and share the same sense of humor," the source told ET. "They're both very happy in the relationship and it shows. They have a natural connection."
Hader and his ex-girlfriend Rachel Bilson split in July 2020, six months after they made their relationship public. They starred in the 2013 romantic comedy "The To Do List," directed by his ex-wife Maggie Carey. Hader and Carey were married from 2006 to 2018 and share three daughters, Hayley Clementine, 7, Harper, 9, and Hannah Kathryn, 12.
Meanwhile, Kendrick had been in a relationship with British cinematographer Ben Richardson since February 2014. However, she kept their romance under wraps and they were last photographed together in 2019.
Daily Mail obtained photos of the former couple from a movie date after Christmas in 2019. Kendrick was beaming while wearing a jacket over her white top, which she paired with brown skinny jeans and white sneakers. Richardson opted for a black hoodie and blue jeans for the outing. In the photos, they were holding hands while walking.
On Christmas Day of the same year, Canadian pro hockey player Anthony Beauvillier seemingly flirted with Kendrick by tweeting, "Hi @AnnaKendrick47." Several commented on the tweet and started shipping the pair. Some even mentioned how Beauvillier ran into a burning orphanage to save the children, rescued a grandmother from a coyote and donated a kidney. The "Trolls" star responded two days later.
"These replies have been my entertainment for the last two days. Thank you all for regaling me with the true tales of this man's heroism," she wrote.
Kendrick has been very private about her relationships. When she promoted her HBO Max series "Love Life" in 2020, she told The Sydney Morning Herald that she was "just so happy that I'm clearer now about what I will accept from people in my life."
"The real arc that we wanted was to show how we learn from each relationship. Even though our relationships end, it doesn't mean they are complete failures," she explained. "People come into your life and you grow and they change you, and what you learn from them might be really positive or it might be negative."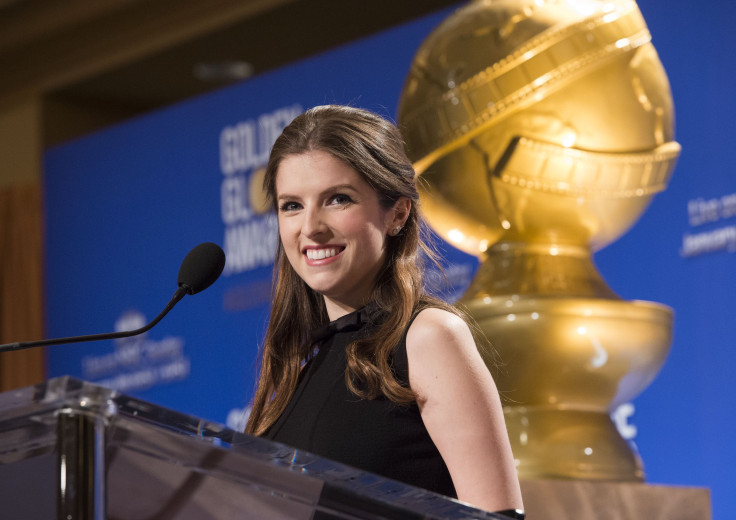 © Copyright IBTimes 2022. All rights reserved.
FOLLOW MORE IBT NEWS ON THE BELOW CHANNELS