Anna Wintour's 5-word acceptance speech at the Webby Awards [video] [pictures]
Proving that she doesn't need the luxury of 140 Twitter characters Anna Wintour stole the show at Monday night's Webby Awards with her five-word acceptance speech: Sometimes geek can be chic.
Wintour won the award for People's Voice for fashion for Vogue.com. It's surprising that Wintour even showed up at the Webbys considering she was noticeable absent at the CFDAs last week. At any rate, Wintour showed up in a stunning green dress and those ever present large-frame sunglasses.
The Webby Awards, which are pretty much the fashion awards for the Internet, were held Monday night in New York and boasted an impressive collection of celebrities who handed out the awards for the best websites in an array of categories. Daniel Radcliffe, Mr. Harry Potter himself, presented Wintour with her award.
Wintours speech was probably the highlight of the night, until she darted off stage as if someone screamed take cover. Wintour is known for being ever-elusive at the editor in chief of American 'Vogue' and one tough cookie. Wintour didn't purse her lips (her patented sign of digust) the whole time (at least not that we saw). Wintour must respect the Internet just as much as she respectsn André Leon Talley and his lvoe of all things Louis Vuitton.
Watch Wintour's acceptance speech here:
Check below for photos of Anna's dress and some of the best-dressed celebs of the night.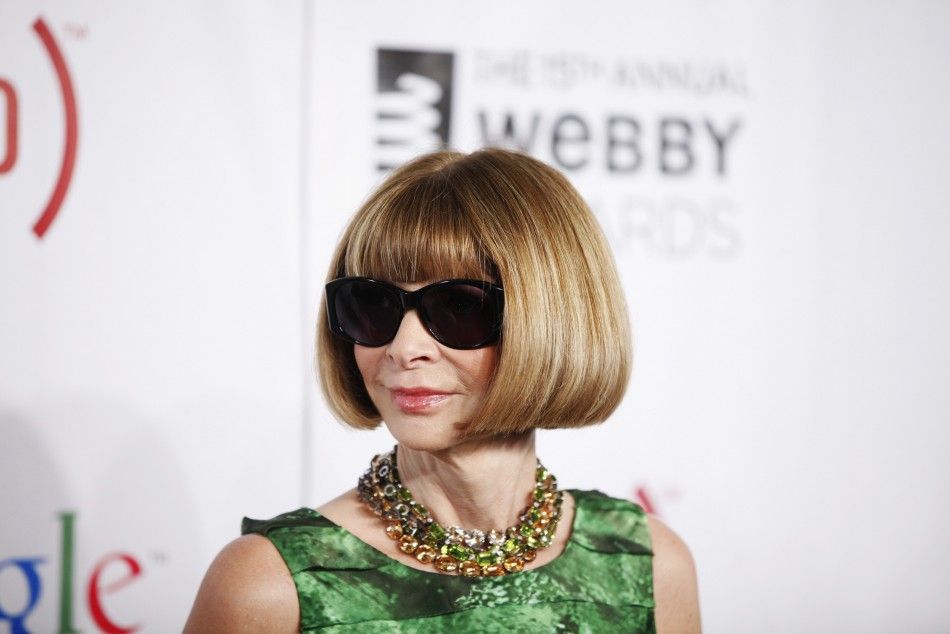 © Copyright IBTimes 2023. All rights reserved.